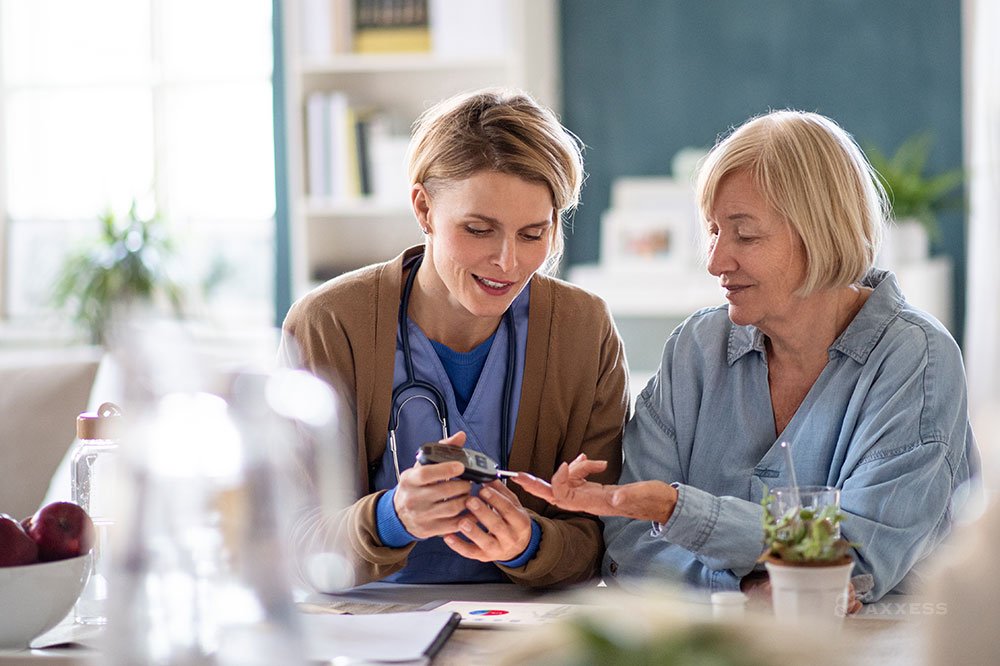 Patients receiving healthcare at home may have several diagnoses that require different treatments. The intent of Section O of the Outcome Assessment and Information Set (OASIS) is to identify any special treatments, procedures and programs in a patient's plan of care. These special treatments can have a profound effect on an individual's health status, self-image, dignity and quality of life.
Home health providers must use OASIS-E beginning January 1, 2023. Providers need to be aware of changes to the OASIS instrument with this updated version. This is the final blog in the Axxess series reviewing each section.
Importance of OASIS-E Section O
Section O could be viewed as a summary of treatments, procedures and programs to be accomplished during the episode for the start of care or resumption of care to be completed. The discharge assessment includes the list of special treatments that were completed during the admission period. This itemized list will be compared to the plan of care. Patients will benefit from capturing all treatments, as this will serve as a guide in care planning.
Challenges and Tips for Compliance
One of the initial challenges clinicians may face when completing OASIS-E Section O is assuring they are cross-referencing this list to other OASIS items as well as the plan of care. There are several treatments, procedures and programs referenced in other areas of the OASIS-E assessment. Clinicians will need to ensure each of the items referenced here are also addressed in care planning. It would be helpful for the assessing clinician to document corresponding details along with the special treatment type. For instance, for O0110.H3 "IV Antibiotic," the clinician would list the name of the antibiotic and dose.
As with other sections of OASIS-E, clinicians should get input from all practitioners caring for the patient, other disciplines, family members and caregivers. Other information may be gleaned from hospital discharge instructions, physician face-to-face information and progress notes. Clinicians should be aware that any information included in this list of special treatments should be detailed in the comprehensive assessment. Surveyors will likely expect to see consistency.
All the changes throughout OASIS-E are designed to help create a patient-specific plan of care that guides clinicians to providing high-quality care. Understanding the differences in OASIS-E will help organizations prepare for the upcoming changes without disrupting patient care.
Learn more about the changes in other sections of OASIS-E in Axxess' OASIS-E blog series.