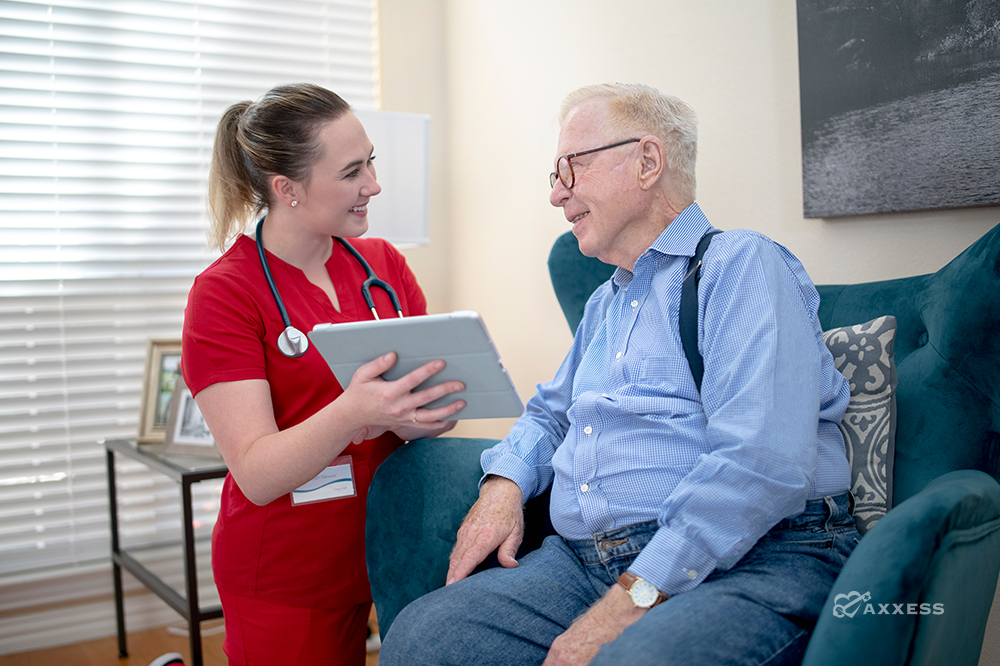 At the start of 2020, the care at home industry was consumed with worries about how the Patient-Driven Groupings Model (PDGM) would impact home health therapy services. The removal of therapy thresholds being tied to home health reimbursement, among other significant changes, left organizations uneasy. However, care delivery patterns related to PDGM would soon be overshadowed by the effects of the coronavirus (COVID-19) pandemic, with the home health industry experiencing additional regulatory and staffing changes to serve patients.
A Significant Decrease in Therapy Visits
Weeks into the COVID-19 pandemic, the pressures on therapy at home continued to mount, with the need for all aspects of healthcare to hyper-focus on the treatment and prevention of COVID-19 leading to a national ban on elective surgeries. The absence of total hip, total knee, and other elective surgery patients coming from hospitals resulted in a significant downturn in the visits available for home health therapists. Additionally, the personal protective equipment (PPE) shortage in some areas has forced providers (institutions and care in the home) to dedicate their supplies to more medically essential providers and forego providing some therapy services. This decrease has forced many therapists to work fewer hours or be laid off entirely.
Utilizing Therapists for Other Needs
Now is a great time to look for ways your therapists can fill much-needed roles in your agency.
Therapists can serve your organization through:
Staff development
Quality Assurance Performance Improvement (QAPI)
Administrative tasks to free up time for the nursing staff to provide visits
Conducting OASIS assessments (now including occupational therapy due to a temporary waiver)

These may not be billable in all cases, but may still be a worthwhile consideration for some agencies.

Performing routine wound care as included in their practice act
By utilizing your therapists during this uncertain time, your agency operations will not suffer, your therapists' physical and emotional well-being will be taken care of, and your patients will not experience the after-effects of a scrambling home health organization. Axxess is your partner for in-home care education and solutions. Find more COVID-19 information on our resources page and in our Help Center.