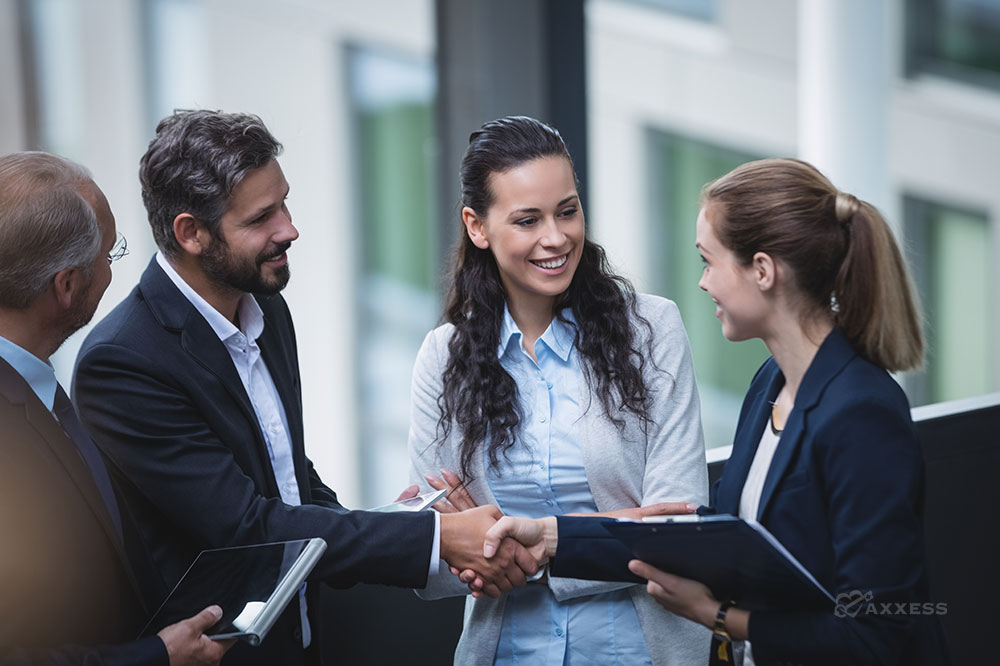 During an Axxess-sponsored webinar with Home Health Care News, three industry leaders shared insights and strategies to navigate 2023 under the CMS Home Health Final Rule. Panelists Michael P. Johnson, Practice President for home health and hospice at BAYADA Home Health Care; Stacey K. Smith, Vice President of Public Affairs at AccentCare; and Evan C. Reinhardt, MBA, JD, Associate Director of the Indiana and Kentucky Associations for Home and Hospice Care and Chairman of the Council of State Association Executives spoke about business opportunities, advocacy and the importance of patient engagement.
Impact of the Final Rule
CMS finalized a permanent 7.85% cut to Medicare home health services in the 2023 Home Health Prospective Payment System Final Rule. CMS also acknowledged this significant reimbursement cut would create "hardship" for providers, so it is phasing-in half of the reduction, 3.925%, for calendar year 2023.
The 7.85% permanent cut equates to more than $1 billion in cuts annually starting in 2023 and finalized in 2024. This will result in devastating, long-term repercussions for home health patients and their providers if providers and health system partners don't collaborate closely on coordinated care delivery.
Finding Opportunities Amidst Change
The 7.85% reimbursement cut for home health providers is dire, but providers have opportunities for innovation to ensure business growth and sustainability. These opportunities can happen when payers and providers are looking for the same thing: managing patients' chronic conditions and improving their overall health in the home setting.
Payers are beginning to expand the options of how home health is delivered. Many innovative strategies are not currently reimbursable or allowable in most payment systems. The Center for Medicare and Medicaid Innovation (CMMI) has been learning from early pilot projects that may lead to future opportunities.
Home health organizations must enter risk-based contracts with payers. When looking at these contracts, it's important to partner with payers that are aligned, collaborative and invested in outcomes.
Despite provider payment rate cuts, patients are paying the same or more in healthcare premiums, so they expect the same level of service. Home health organizations need to be creative and cost effective while maintaining the same level of home-based care patients expect and deserve.
Continued Importance of Advocacy
With payment and regulatory changes looming for January 1, 2023, continued advocacy is more important than ever. Home health organizations, associations and partners are actively meeting with members of Congress about home health reimbursement, the importance of care at home for vulnerable populations and the deep implications of the rule.
Home health organizations have a year to plan for the full reimbursement cuts to go into effect. However, the phased-in cut of 3.925% is significant and many provider organizations will not be able to survive. The industry can't lose momentum. It is a top priority to continue advocacy efforts to pause or prevent the reimbursement cuts from happening at all.
Engage Patients and Families as Partners
Home health organizations must engage patients and families as partners and give them the opportunity to participate in their care. This helps organizations ensure patients are receiving the appropriate level of care for their needs and are actively participating in their care plan.
Patients and families make the most impact as advocates and can speak firsthand about the value of home-based care. Personal stories about great home health can have a profound influence on members of Congress and reverse the negative implications of poor public policy decision-making.
Axxess strives to be an advocate to ensure our clients can thrive and enable the people they care for to continue to receive the best care in the place they call home.