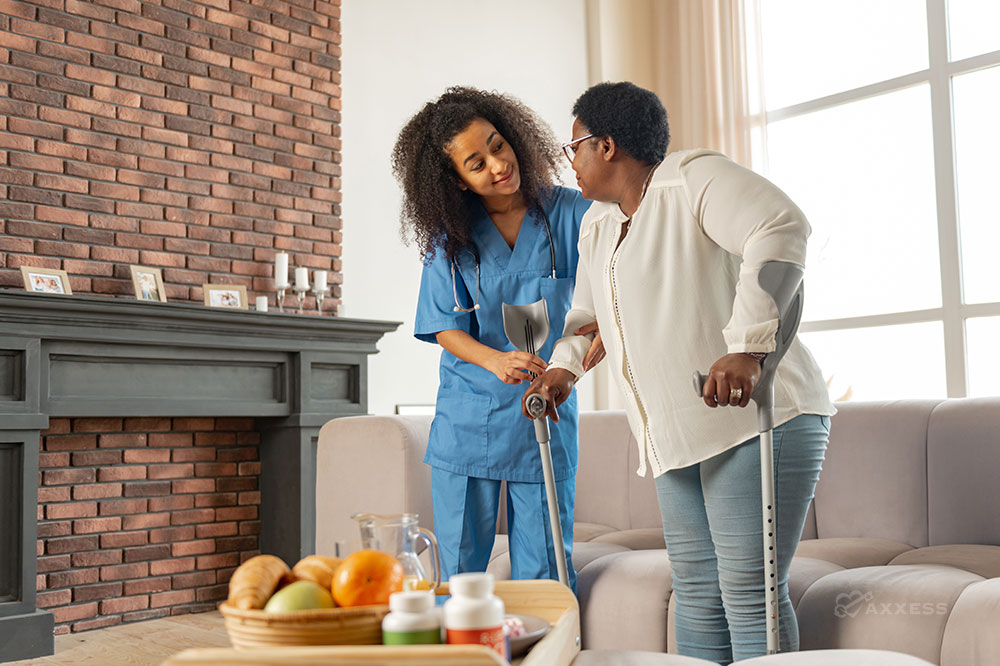 Home health and hospice organizations must follow federal regulations in how they provide care, but that necessity can mean some patients won't get the care they need. Those with a serious illness or complex care needs may not progress in home health, but they also may not be ready for hospice. However, when palliative care is available, patients in the in-between space can have a smooth continuum of care. To serve the complex needs of those patients in their communities, many home health and hospice organizations are adding palliative care to their service lines.
Current Palliative Care Landscape
Palliative care is an interdisciplinary level of care provided in many settings, inside and outside the home. The goal is to keep the patient at the center of care, with a focus on pain and symptom management, as well as advocating for goals of care. There are currently few regulatory boundaries to palliative care, so it is provided in many ways. Programs may be embedded in clinics and practices or in hospitals on a consultative basis. Recently, there has been a rise in community-based palliative care that serves patients in their homes.
When to Add a Palliative Care Service Line
Larger organizations considering adding palliative care to their offerings should start by looking at their data. The data may show the organization is losing patients in the transition between home health and hospice. Data available from the community is also helpful. This, for example, could show a disproportionally high number of chronically or seriously ill patients utilizing the emergency department or other avenues to try to define or achieve their health goals or simply to work towards a better quality of life. That kind of local data would indicate a need to initiate palliative care services.
Patient outcome data can also be beneficial. Organizations that have strong relationships with community partners can use data to demonstrate how palliative care would add value to their market with positive healthcare outcomes.
Profitability of Palliative Care
Palliative care can be profitable, especially with accountable care organizations (ACOs) and risk-based arrangements with different payers or community partners. Patient data can demonstrate tangible outcomes, such as reducing rehospitalization and reducing patient suffering, which can be quantifiable with symptom management. With the data that supports those outcomes, payers are more likely and willing to engage in risk-based arrangement.
For organizations looking to bill palliative care with a fee-for-service arrangement through Medicare Part B, the margins are smaller. This pay structure was not designed with the overhead of going to see patients in their homes in mind. Organizations choosing to use fee-for-service billing need to have a strong understanding of that aspect of billing and capitalize on all the codes available to maximize revenue. They should also work to diversify offerings available within their palliative care programs such as transitional care programs or chronic care programs.
Tips for Success
Most care at home providers are facing reimbursement cuts. This requires organizations to have the utmost agility in their ability to pivot their programs to both meet the needs of their patients and communities. Palliative care can be an excellent addition to an organization's offering that helps to meet this need. There currently is no one right way to provide palliative care so long as it is serving the needs of the community, and that takes innovation, a passion for your patient population and flexibility.
Listen to "Palliative Care: Developing a Continuum of Care" on the Home Health Revealed podcast to learn more.
Ready to jumpstart your growth and innovation? The Axxess Growth, Innovation and Leadership Experience, known as AGILE, will bring together the brightest thought leaders, policymakers, technology innovators and care teams to envision a shared future of healthcare at home. It's more than just a user conference. Save your spot today.