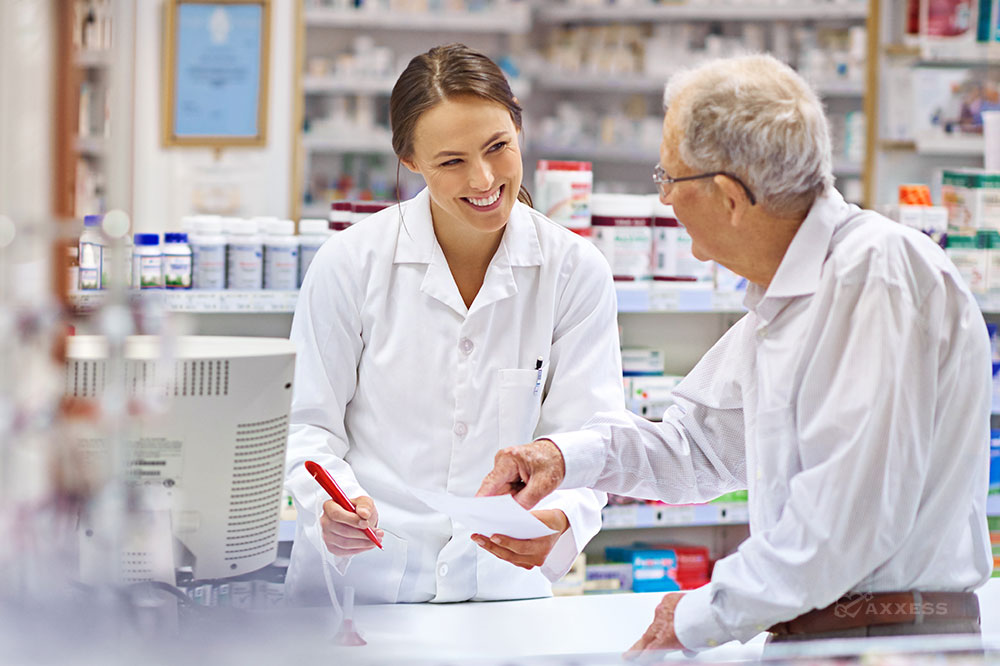 When a patient is discharged from the hospital with new or changed medications, they are often at higher risk for rehospitalization. This could occur due to adverse effects of the medication, non-compliance or even the inability to afford the ordered medications. The items addressed in the Outcome Assessment and Information Set (OASIS) Section N focus on medications and can help clinicians report and prevent medication issues.
Home health providers must use OASIS-E beginning January 1, 2023. Providers need to be aware of changes to the OASIS instrument with this updated version. This is the eighth blog in the Axxess series reviewing each section.
New Item in OASIS-E Section N
Much of Section N relates to the OASIS medication items clinicians are accustomed to completing. The one addition to the assessment is N0415, which addresses the use and indication of high-risk drug classes. OASIS-E indicates that patients taking these high-risk medications are at higher risk for side effects that can negatively affect their health, safety, quality of life and outcomes at discharge. It is a requirement in the Conditions of Participation at §484.55(c)(4) that all medications the patient is prescribed be reconciled at the start of care, resumption of care and discharge. High-risk drugs should be carefully noted. They can adversely interact with other medications prescribed, affect patient behavior and add balance and fall risks.
N0415 requires clinicians assess each of these drugs and indicate if the patient is taking the drug and why the patient is taking it. It's important the clinician takes the time to research the drug and review medical history documentation to understand why the medication is being taken.
Barriers for Providers
Therapists completing OASIS-E could have difficulty reconciling the medication list quickly. The Conditions of Participation's interpretive guidelines indicate, "In rehabilitation therapy only cases, the patient's therapist must submit a list of patient medications, which the therapist must collect during the comprehensive assessment, to an HHA nurse for review. The HHA should contact the physician if indicated." It is important for a nurse to perform the medication reconciliation and relay the results to the physician and therapist promptly. While the therapist can answer the items listed, reconciliation and some research may be needed to provide the most accurate information in the assessment.
Tips for Completing OASIS-E Section N
Clinicians should keep in mind that many drugs are used for reasons other than routine indications. For instance, Wellbutrin is typically used for depression, but is often used for cessation of smoking. Clinicians need to get accurate information as to why certain high-risk drugs are ordered for each patient.
Clinicians should ensure the information gathered and documented for N0415 is coordinated with all other medication items addressed in this section. They should communicate with individual care practitioners, family members and caregivers to get the most accurate information, and they must continue to communicate about any other medication changes or additions.
Lack of medication reconciliation can lead to medication mistakes, discrepancies and adverse drug interactions. Patients with low health literacy and complex medication plans have a much higher risk for rehospitalizations. Understanding and accurately completing OASIS-E Section N can help prevent future health concerns related to medications.
Learn more about the changes in other sections of OASIS-E in Axxess' OASIS-E blog series.