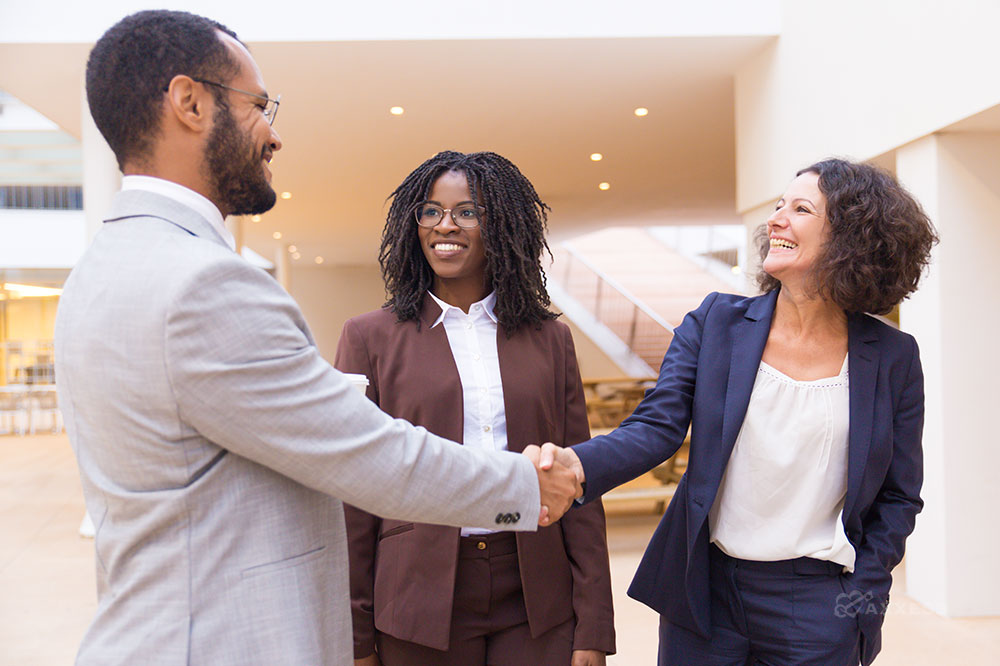 At the 2023 Home Care 100 conference, Axxess Founder and CEO John Olajide sat on a panel as an industry expert for the general session titled, "The State of Medicare Reimbursement: Policy, Payment, and Provider Advocacy." Other panelists included leaders of enterprise healthcare providers, a lobbyist and a representative of the Medicare Payment Advisory Commission (MedPAC).
Olajide brought his insights in advocacy to the discussion about payment policies and Medicare reimbursement. He encouraged everyone interested in advocacy to first focus on their values and priorities.
"You should always start with why – why did I get involved in all of this?" Olajide said. "First and foremost, I believe the future of all healthcare is in the home. We all agree on that. And the second 'why' is, I've been wondering, why is there a disconnect between policy positions and even how legislators think about the value that we create?"
Olajide discussed his experiences speaking with members of Congress from both parties, many of whom expressed their appreciation for the home healthcare industry. Several legislators told him about how their loved ones have benefitted from these services. Those who serve rural communities noted that home healthcare workers may be the only people visiting those who are elderly or ill and live in remote areas of the country.
However, home health providers are facing a reduction in Medicare reimbursement. The Centers for Medicare and Medicaid Services (CMS) finalized a permanent 7.85% cut to Medicare home health services in the 2023 Home Health Final Rule. CMS has phased in half of the reduction, 3.925%, for calendar year 2023.
"Policymakers have agreement on the value we provide as an industry – it's services that they want for themselves and their loved ones, as well," Olajide said. "So why isn't the policy and legislation lining up with what we agree is the right thing for all Americans? What I learned was this: what's top of mind of our legislators on both sides of the aisle is the solvency issue."
The Medicare Hospital Insurance trust fund is commonly used to measure Medicare's financial status. Current projections from Medicare trustees show spending from that trust will exceed revenue beginning this year, leading to a gradual depletion of assets.
Olajide asserted his commitment to open dialogue with legislators and MedPAC to work toward a solution that addresses Medicare solvency while enabling home health organizations to continue providing high-quality care.
"I'm an entrepreneur for a reason," Olajide said. "When there's a problem, I'm trying to figure out how to solve it."