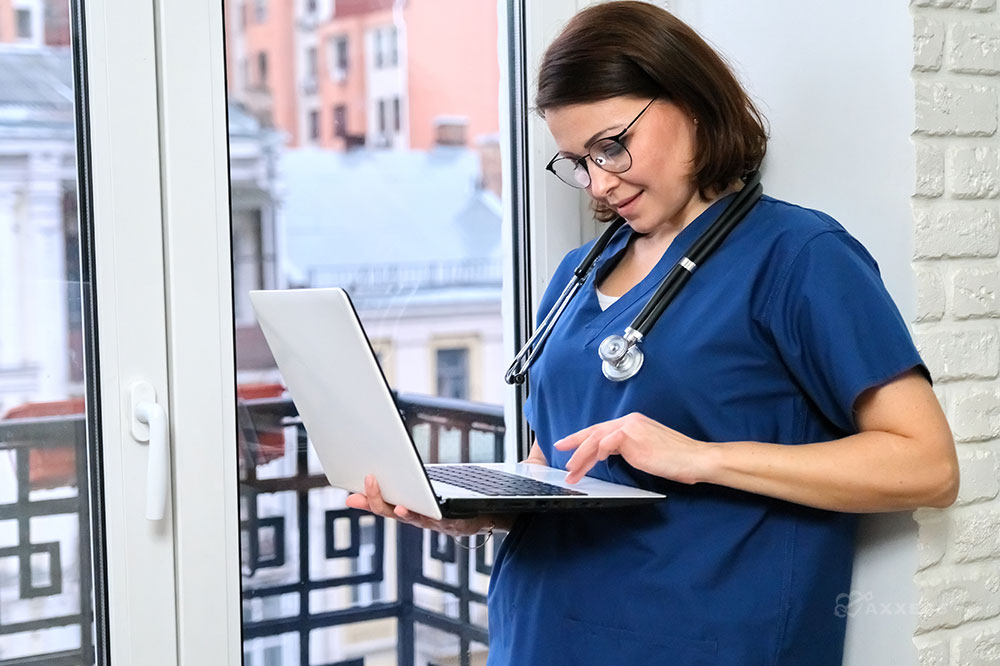 Clinical managers in the care at home industry are facing challenges around heightened regulatory scrutiny and staffing. Many are trying to manage scaling their business, integrating new teams and navigating mergers and acquisitions. Axxess Vice President of Professional Services Ryan Klaustermeier shared his insights on how technology can help clinical managers address these challenges on a recent episode of The Clinical Manager Source Podcast.
A recent survey from Axxess and healthcare consulting firm SimiTree showed that home healthcare organizations are having to do more with less. Many are looking to increase staff productivity and remote telehealth visits to address this need. However, less than 20% of organizations are monitoring staff turnover as a key metric. Klaustermeier believes organizations need to focus resources on monitoring and reducing that measure.
"Without adequate staff, team members become burned out," Klaustermeier said. "Post-pandemic, tolerance for burnout is lower. The pandemic taught people what is important to them and what they will and will not tolerate. Leaders need to always be looking through the lens of field-facing team members when they're strategizing for the future."
Technology can streamline manual processes, such as monitoring of meaningful metrics through business intelligence to help organizations meet their objectives. This is helpful for understanding the organization's current and future business needs.
"For operators to be successful in today's climate, close monitoring of meaningful metrics is going to be key," Klaustermeier said. "Organizations are going to have to have the technology and systems in place that are providing real-time data so that real-time decisions can be made. The days of having 10 different Excel spreadsheets to monitor your business is gone."
Technology can also support teams with clinical intelligence, compliance support and even onboarding and continuing education. Clinical managers do need to have basic skills with technology, but utilizing the right technology partner makes it easy to use and navigate.
"There are so many efficiencies that can be built in," Klaustermeier said. "This allows clinical managers the ability to do what they love and what they want to do, which is lead and teach and make sure that their field-facing team members are providing quality outcomes. That does require a shift in thinking. Clinical managers need to embrace and leverage technology to support them so they can spend more time supporting their team."
Many organizations are working for their technology when technology should be working for them. Organizations with a partner that helps them streamline their workflow and improve work-life integration for front-line staff will continue to grow and thrive.
"Technology is the only viable bridge to solving all the challenges organizations are facing at once," Klaustermeier said. "One thing that's so important is choosing a technology partner that's going to help you understand the full capabilities of the system and help you develop new workflows that are going to fit within your organization but at the same time leverage the technology to its maximum capacity."
See how technology can work for you and your organization. The Axxess Growth, Innovation and Leadership Experience, also known as AGILE, will bring together the brightest thought leaders, policymakers, technology innovators and care teams to envision a shared future of healthcare at home. It's more than just a user conference. Save your spot today.