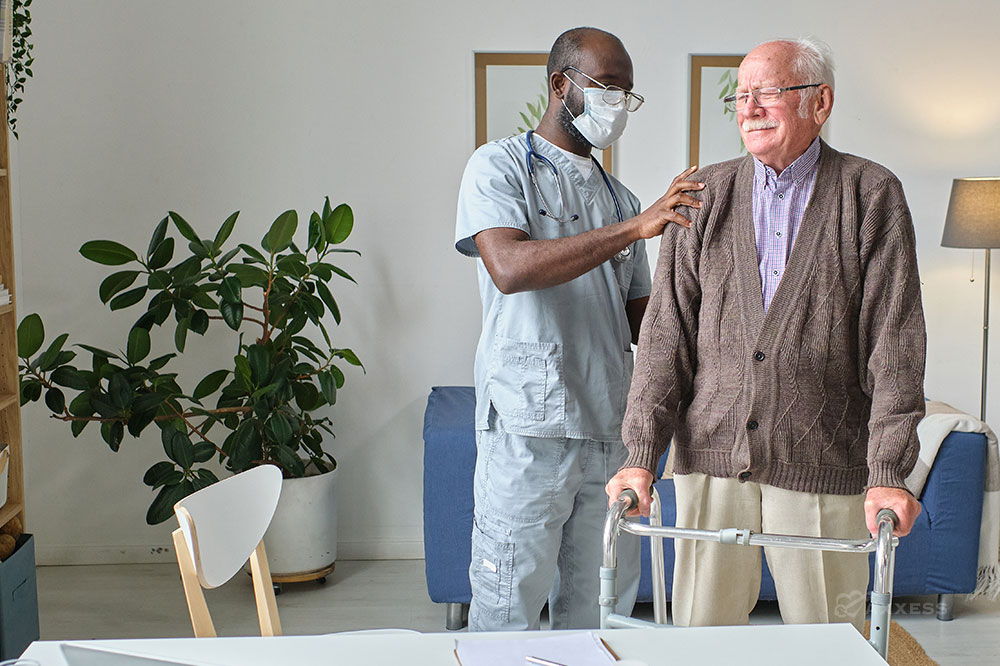 There have been two major changes to home health in 2023: the new Outcome and Assessment Information Set (OASIS-E) and home health value-based purchasing (HHVBP). Home health organizations must understand both to earn high star ratings and get full reimbursement for their services. Staff training on OASIS-E data set completion is critical to organizational success.
OASIS-E Data Set
The OASIS is a group of data elements. It's not an assessment, although many elements of the OASIS are included in a comprehensive assessment. The OASIS serves several purposes:
It is the basis for some insurance reimbursement, primarily Medicare.
It serves as a tool to measure the quality of home health care services.
It is used as a foundation for home health care planning.
The changes from OASIS-D1 to OASIS-E align many items and guidance across post-acute care settings. Read the Axxess blog series for an overview of the changes in the sections.
Demonstrating Improvement
How clinicians complete OASIS-E will have a significant impact on the organization's reimbursement through value-based purchasing. Organizations will score points for their OASIS-E data if they can demonstrate the following:
Improvement in dyspnea
Improved medication management
Discharged to community
Improved total normalized composite change in self-care
Improved total normalized composite change in mobility
It's critical for home health organizations to carefully and accurately complete both the start of care and discharge OASIS, as CMS will be looking for improvement between the two data sets to determine HHVBP scores. Clinicians must get input from everyone involved in the patient's care to demonstrate improvement.
Look at All the Answer Options
If someone is shown a picture of a red car and asked to identify the car's color, many would say it's red. However, maroon or passion red may be a more accurate description of the specific car. Similarly, clinicians must look for the most specific correct answer for their patients in the OASIS-E. Start at the bottom of the answer options and work up the list to ensure the most accurate option is selected. This helps organizations be more specific and truly demonstrate improvement.
Tips for Success With OASIS-E and HHVBP
Maintain referral source diversity. Community referrals are typically chronic cases and difficult to improve, but organizations also need to serve patients who can demonstrate improvement.
Establish reachable goals with patients and, whenever possible, don't discharge them before they meet their goals.
Acuity and consistency are critical for documentation. Coordination of services will help provide the most accurate findings.
Review and analyze existing data and assess opportunities to improve staff competency through training.
Evaluate the patient intake process and analyze staffing levels. Staffing is still a concern in the care at home industry, so use technology as much as possible to help your organization succeed.
The goal of OASIS-E is to improve the patient's status. This needs to be the organization's north star when completing OASIS data sets. Patients receiving care in 2023 will have their data collected in 2024 and impact reimbursement in 2025, so the time to integrate improved OASIS processes is now.
Axxess Home Health, a cloud-based home health software, includes OASIS features built in for accuracy, like an OASIS scrubber that audits documentation for inconsistencies and warnings.