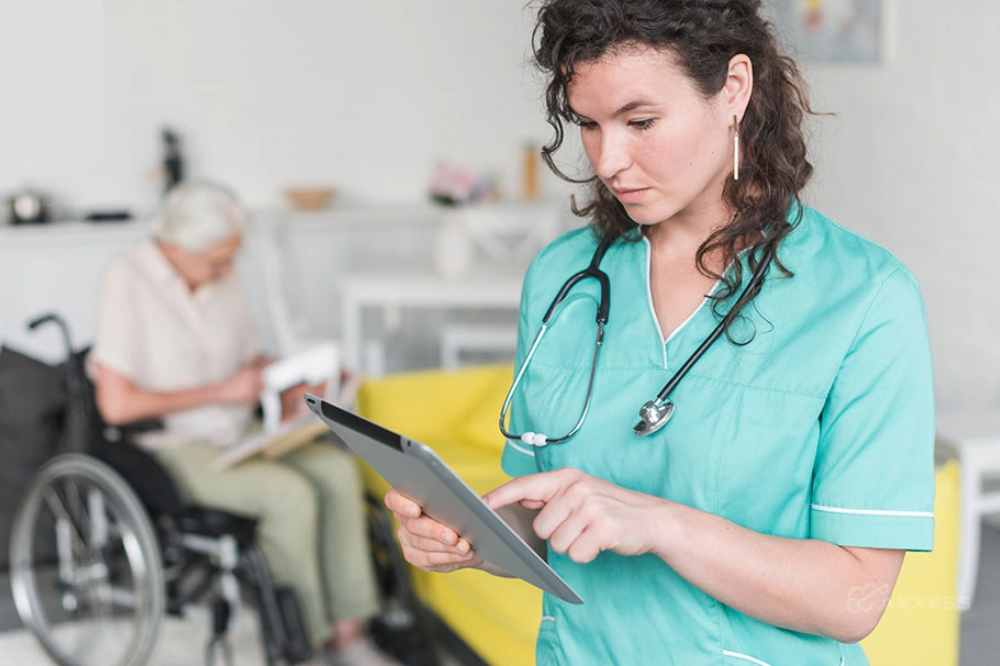 As care at home organizations are increasingly integrating technology into high quality patient care, healthcare technology partners need to prioritize data security. To protect critical patient information, Axxess became the first care at home technology company providing comprehensive solutions that address the entire continuum of care to earn HITRUST i1 certification for its suite of solutions.
HITRUST independently reviews and verifies secure data management by healthcare organizations. Through a year-long process, HITRUST has verified that Axxess' suite of solutions meets necessary data privacy and security requirements.
What HITRUST Certification Means
HITRUST validates that organizations such as Axxess have the internal processes, procedures and monitoring in place to ensure the most secure technology. HITRUST certification demonstrates security is top of mind through enterprise-level risk management, continuous monitoring, incident response systems and processes, security awareness training and vulnerability management.
"Compliance is a central tenant of our company culture," said Axxess Chief Technology Officer Andrew Olowu. "Axxess pursued a HITRUST certification to demonstrate our commitment to the protection of every organization's data and validate trust in our services."
How HITRUST Certification Helps Care at Home Organizations
Partnering with an organization that has a HITRUST i1 certified solution, such as Axxess, provides several benefits to care at home organizations:
Ensures peace of mind that their technology partner takes client data security seriously.

Facilitates and maintains trust from patients and partners.

Enables more staff capacity and time to focus on providing quality care.
Even care at home organizations looking to grow and expand their service lines benefit from this data security. To fully participate in The Center for Medicare and Medicaid Innovation (CMMI) payment models, providers must be able to demonstrate high quality and efficient care metrics through data. Not only collecting that data but ensuring its security and safety will be critical for partners and payers.
When determining the best technology partner for their business, care at home providers need to consider the partner's dedication to compliance and security. Olowu noted that quality accreditations, such as Axxess having the first CHAP Verified solution and earning ACHC Certified status, confirms the software is both a secure and industry-compliant leader for providers.
"Making sure your healthcare data is secure is more important than ever," Olowu said. "With a partner like Axxess, care at home organizations can rest assured that their data is protected."
Axxess, a suite of cloud-based enterprise software solutions, helps streamline operations and grow your care at home organization.