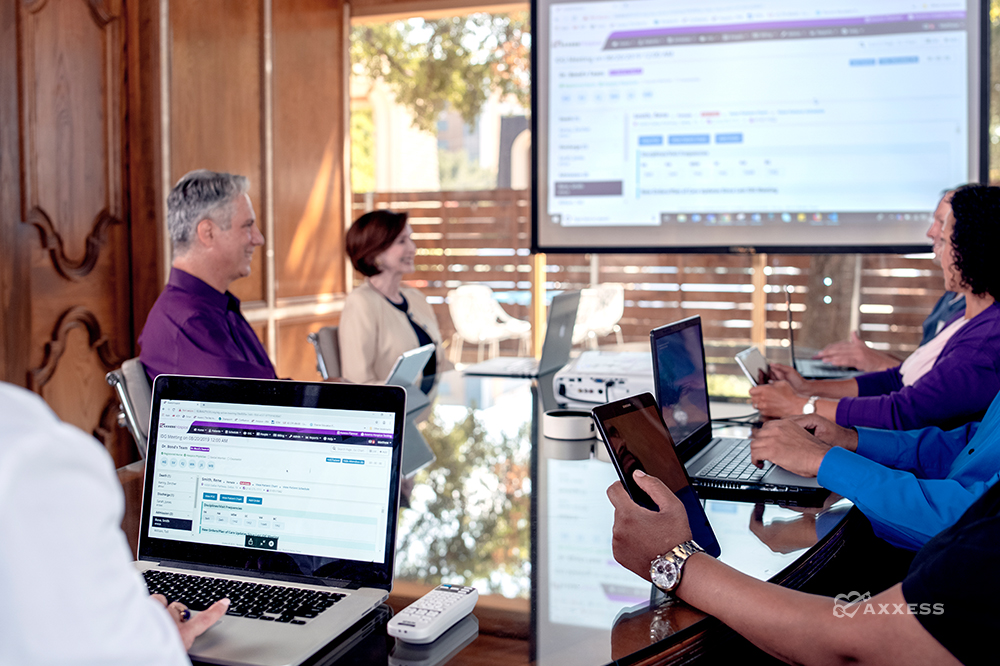 Hospice marketing professionals can spend years developing the trust and confidence of their referral sources in the hospital and post-acute world. Very often these sources have elements of a personal relationship that cannot be ignored. The close nature of these relationships can be interrupted when it is impossible to sit down to have a face-to-face conversation. Now, more than ever, hospice business development and marketing professionals must strengthen their relationships by understanding how facility access has changed, focusing on data and finding innovative ways to get their message out to referral partners.
Respect and Understand Your Sources
Healthcare organizations, large and small, have policies and procedures about who can visit their hospital or facility and when visits can occur. These restrictions can often be a barrier to connecting with referral sources within those organizations; however, it is very important for marketing and business development professionals to know and abide by these policies. Following these policies and procedures will help your referral sources see that you understand and respect their rules. It is also important to understand the way that your referral sources, established or new, like to communicate outside of times that they are available for a face-to-face visit. Knowing how to communicate will help you maintain a rapport with referral sources even when they cannot meet with you in person.
Focus on the Data
Healthcare professionals have long depended on data to make sound decisions regarding patient care and operations. Hospice agencies are required to report data to the Centers for Medicare and Medicaid Services (CMS) or have their payments reduced by as much as 4%. The Hospice Item Set (HIS) data reflects the quality of care that hospice agencies provide. While this information is now available publicly, it is more meaningful when presented by someone who knows and understands the hospice industry and local healthcare market. The Consumer Assessment of Healthcare Providers and Systems (CAHPS®) is a valuable data tool to strengthen the confidence of your referral sources. CAHPS® data includes an area for respondents to make comments about the care that they received. The comments often include gratitude for the care their loved one received and hospice team members that provided excellent care. These insights are powerful tools for marketing and business development professionals to use to build or strengthen the confidence that their referrals sources need to make referrals. Data can be shared via a secure email when an in-person meeting is not possible.
Embrace the Power of Social Media
Social media is a powerful tool that is widely used to share personal information. Savvy marketing professionals use social media to spread the word about the services provided by their organization. Within every hospice organization there are a variety of topics to share on social media. Staying mindful of HIPAA regulations, share the things that your volunteers are doing for your hospice patients. Think about that next all-staff meeting. Post about how exceptional hospice care is based on continuous education for your team. Celebrate the wonderful things that make your agency special on social media.
Breaking the barrier of restricted access to referral sources isn't so overwhelming when creative problem-solving strategies are applied. Always respect the boundaries put in place by referral sources and always be proud of the good things that are happening at your hospice agency.
Axxess is your partner in care in the home education and technology solutions. Find additional COVID-19 information on our resources page and in our Help Center.