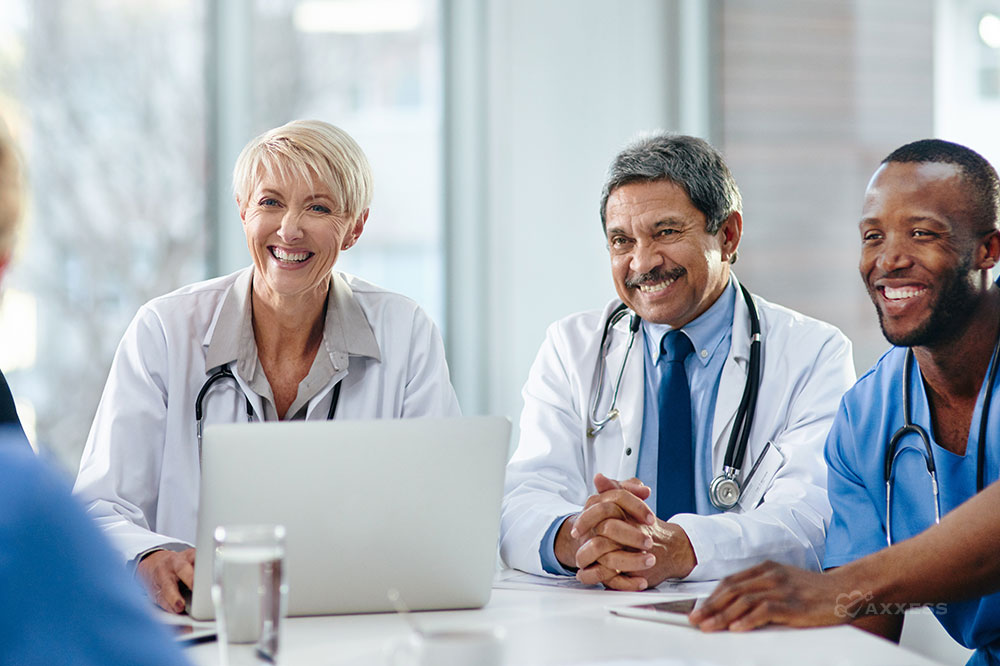 Although payments from home health value-based purchasing (HHVBP) won't be remitted until 2025, the outcomes that will determine those payments are already happening in 2023. This is the first performance year with data used to determine HHVBP payments organizations will receive.
This will have a significant impact on an organization's finances, so leaders need to make changes now to improve their outcomes. The following steps will help clinical leaders design and implement a targeted performance improvement plan.
Review and Analyze Existing Data
Use 2019 through 2021 data retrieved from Certification and Survey Provider Enhanced Reports (CASPER) and OASIS scrubber reports to evaluate where improvements in the patient care process and outcome measures should be made. Interactive quality improvement dashboards, such as those in Axxess Business Intelligence, show performance and trending of at-risk areas at an aggregate level. Tools such as the OASIS Analysis or VBP reports enable clinical managers to drill down to a patient level to see measures improving or declining.
Increase Staff Competency Through Training
Staff competence and accurate OASIS assessments are critical to demonstrating positive patient outcomes. With HHVBP, clinicians must be confident and competent in how each item is coded. Since many of the OASIS items impact other areas, an OASIS skills assessment of every clinician will ensure the staff can properly complete documentation. Online tools like the Axxess Training and Certification Program can help organizations ensure their entire staff understands the OASIS guidelines.
Evaluate the Patient Intake Process
Clinicians leading the intake process and collecting as much information as possible about the patient prior to the start of care will result in a more accurate clinical assessment. For example, immunization records, current medications and a face-to-face physician visit will provide information that can help the clinician properly complete timely start-of-care documentation.
Analyze Staffing Levels and Consider Technology Solutions for Delivering Quality Care
Evaluate current staffing levels, identify any gaps you can project in the upcoming year and foster a balanced work environment. Front-line home care staff increasingly deal with added stress, leading to burnout and turnover. Promoting a positive clinician experience is a critical component of the Quadruple Aim. Consider easy-to-use mobile documentation solutions to help speed up notes, reducing overtime and burnout.
Continued low utilization payment adjustment (LUPA) issues could cause disruption in the future simply due to clinical staff shortages. Technology such as Axxess Home Health and scheduling and staffing technology solution Axxess CARE can help leaders find and schedule clinical staff to meet increasing demand.
It's not too late for home health organizations to begin working toward better patient outcomes. With HHVBP, improved patient outcomes will be key to an organization's sustainability. Learn more in the Axxess ebook.
Looking to further develop your innovation and leadership skills? The Axxess Growth, Innovation and Leadership Experience, known as AGILE, will bring together the brightest thought leaders, policymakers, technology innovators and care teams to envision a shared future of healthcare at home. It's more than just a user conference. Save your spot today.