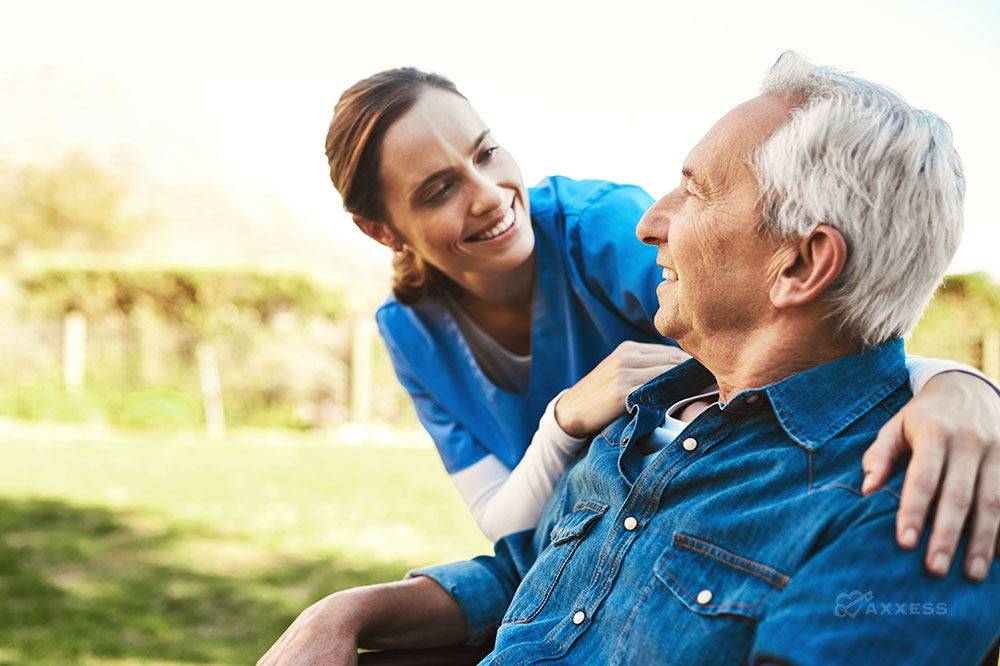 The U.S. Department of Health and Human Services announced the end of the public health emergency (PHE) for COVID-19 on May 11, 2023. Regulatory flexibilities for healthcare providers, including home health and hospice, were established during the PHE to provide continuity of care as well as the safety of providers and patients.
Now that the PHE has ended, home health providers must be aware of the changes in regulatory flexibilities and adjust their processes and procedures to ensure up-to-date compliance. Arlene Maxim, RN, HCS-C, Senior Vice President of Clinical Services at Axxess, notes several areas home health organizations should have top of mind to avoid citations during audits.
Telehealth and Remote Care Monitoring
The PHE raised awareness of the advantages of telehealth and remote care monitoring. In many cases, providers could collect more data through remote care monitoring and see more patients each day using telehealth. The Centers for Medicare and Medicaid Services (CMS) recently created new G codes for telehealth visits:
G0320 for telehealth using real-time two-way audio and video.

G0321 for telehealth using audio only, such as via telephone.

G0322 for collecting patient data digitally, such as remote care monitoring.
Although providers will not be reimbursed for those telehealth visits, using those codes is important because it shows CMS how often telehealth is being used to support home health patients. Maxim noted that the frequent touch points that telehealth provides when staff are not able to be in the home is important to patient satisfaction and improved outcomes.
"I would encourage home health organizations to continue using telehealth even though it may be somewhat of a cost to them," Maxim said. "They're going to improve outcomes, and of course with value-based purchasing, that's what we want to end up with."
Changing Flexibilities
Not all telehealth flexibilities remain in place. Organizations need to be aware of these changes and ensure their practices and policies align with federal requirements and accrediting bodies.
For example, home health organizations can no longer complete supervisory visits via telehealth. Another flexibility that was available during the PHE was allowing nurse practitioners to sign plans for care and orders. Some states may continue to allow that practice, and others will not. Home health organizations should check their state requirements. However, physicians can perform face-to-face visits via telehealth until the end of 2024.
"There's a lot of confusion out there," Maxim said. "One of my biggest concerns is that agencies are not going to change their policies back to where they should be and get caught with a survey or medical review."
Update Newer Staff
It's especially important for home health organizations to consider any staff that began working in home health during the PHE. They may not be familiar with Medicare regulations that were in place before the PHE and may need any policy changes reinforced.
"[Newer employees are] just assuming that policies and procedures that we had at the time they were hired are policies and procedures of not only the government, but also the agency," Maxim said. "I think that agencies specifically need to be very, very careful about what their employees understand and that they've changed their policies."
Don't Forget Lessons Learned
Even though the COVID-19 PHE has officially ended, home health organizations should make sure they are prepared for future emergencies. This includes keeping infection control procedures updated, having a supply of personal protective equipment for staff and staying in touch with the Centers for Disease Control (CDC) and local public health departments.
"We're aware that this could happen again, and we can't let our guard down," Maxim said. "We learned valuable lessons during that period of time that we shouldn't forget."
Axxess Home Health, a cloud-based home health solution, has compliance-driven workflows that help organizations stay survey-ready.