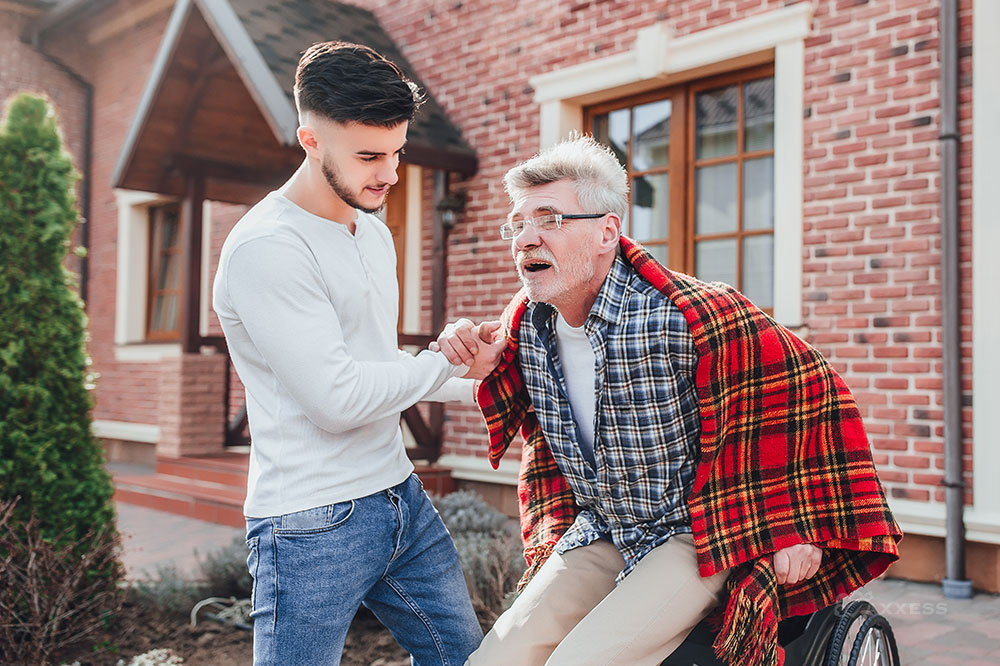 The beginning of the COVID-19 public health emergency (PHE) brought a whirlwind of change that swept across healthcare organizations, including hospices. Hospice organizations had to navigate many regulatory changes designed to ensure the safety of staff, patients and their families.
With the forthcoming end of the PHE, the Centers for Medicare and Medicaid Services (CMS) is beginning to rebuild the fences it had in place for organizations providing care at the end of life. But not every rule is returning – at least not right away. The PHE ended in May, but the exemptions for hospices will start to expire on January 1, 2024. This gives hospices time to prepare for a post-pandemic world.
"We want to make sure hospice organizations look at their policies and procedures that they changed, specifically to be in alignment with the PHE," said Zaundra Ellis, Vice President of Hospice Professional Services at Axxess. "If a hospice has an accrediting body or state survey visit, they want to ensure that their policies and procedures are aligned with current regulations that exclude any PHE flexibilities."
Telehealth Changes
Telehealth waivers put in place near the beginning of the pandemic enabled providers to perform routine home care visits and conduct face-to-face recertifications virtually. Congressional action has allowed the telehealth recertification exemption to remain in place at least through the end of 2024, while the routine home care exemption expires December 2023. Access to care is a tenant of having care that is diverse, equitable and inclusive; telehealth care can be critical for hospices serving rural communities.
"[National industry associations] and other organizations are advocating for the expansion of that rule because it allows for the expansion of care to people who otherwise may not get it," Ellis said. "For people who might live in a healthcare desert, those are people we can reach with telehealth."
The Volunteer Requirement
One of the biggest adjustments for hospice organizations will be the return of the rule requiring volunteers perform at least five percent of patient care hours. Volunteerism is embedded into the fabric of hospice care from its pre-Medicare coverage days when volunteers would often serve at hospice houses to help with end-of-life care.
"Volunteers are in many ways the unrecognized heroes of hospice care," Ellis said. "These are people [who] have competing interests. However, giving back to their community and to people who are dying and their loved ones is a high priority for them and it's a beautiful thing."
For organizations that are ready to restart their volunteer program, Ellis recommends looking at the program through the eyes of performance improvement. It will also be important for organizations to find a way to stand out in their volunteer outreach.
"An analysis of the program should include recruitment, retention and volunteer activities to help identify areas that can be improved," Ellis said. "Hospice organizations need to be ready to tell the story of why volunteerism is important. I think that how they market those volunteer opportunities is going to be exceptionally important."
Hospices should start assessing patients and families who may benefit from volunteer services and are not receiving that service now to find the right approach for their program.
Vaccine Requirements
The PHE was also the source of a staffing and retention concern for organizations when rules required Medicare-funded healthcare workers to receive one of the approved COVID-19 vaccines. The rule increased pressures already felt by staffing shortages and even delayed admissions for some patients, according to a McKnights Long-Term Care News survey.
While the Biden Administration has said they will lift the vaccine requirement, exact guidance from CMS is still pending. Ellis urges organizations to await CMS guidance but not to be concerned. CMS could adopt an approach similar to other vaccine requirements where some are optional (the flu vaccine) but others are required (tuberculosis screening).
"[CMS is] going to establish that there needs to be a policy and procedure [around vaccinations]," Ellis said. "They're not saying that people have to be vaccinated now, so I think it's important for providers to keep a close eye on the language and see what [CMS] says."
As hospice organizations are continuing to provide care while managing changing PHE rules and regulations, it's undeniable that all healthcare workers – including hospice providers – deserved the recognition they received, Ellis said.
"Telling that story and bringing it forward is an important part of the healing that hospice professionals need following this extended time of crisis," Ellis said.
Axxess Hospice, a cloud-based hospice software, includes simple tools such as intuitive medication management and real-time plan of care updates to help keep organizations compliant.