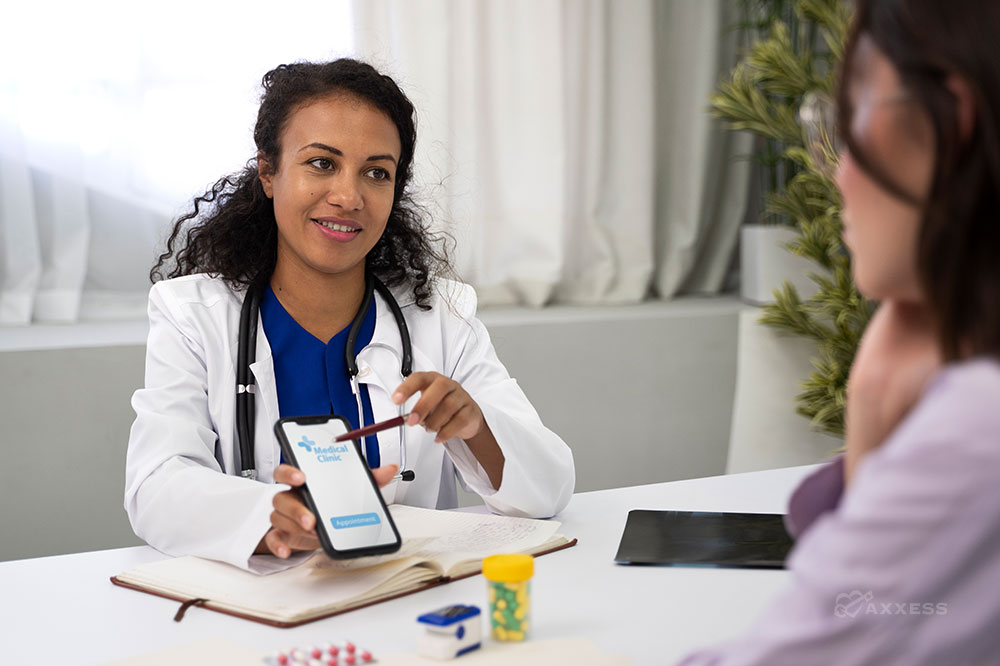 Basic health literacy is fundamental to the success of each interaction between healthcare professionals and patients. It is also fundamental to putting sound public health guidance into practice and helping people follow recommendations.
Defining Health Literacy
Health literacy can be viewed from two different lenses: personal and organizational.
Personal health literacy is the degree to which individuals can find, understand and use information and services to inform health-related decisions and actions for themselves and others.
Organizational health literacy is the degree to which organizations equitably enable individuals to find, understand and use information and services to inform health-related decisions and actions for themselves and others.
Two decades of research indicate that today's health information is presented in a way that isn't usable by most Americans. Nearly 90 percent of adults have difficulty using everyday health information, according to the U.S. Department of Health and Human Services (DHS).
Without clear information and an understanding of prevention and self-management of conditions, people are more likely to skip necessary medical tests, visit the emergency room and have difficulty managing chronic diseases, such as diabetes or high blood pressure.
Health Literacy Advocacy
Health literacy is a central focus of DHS' Healthy People 2030 initiative. One of the initiative's overarching goals aims to "eliminate health disparities, achieve health equity and attain health literacy to improve the health and well-being of all."
The DHS National Action Plan to Improve Health Literacy seeks to engage organizations, professionals, policymakers, communities, individuals and families to improve health literacy. The plan is based on the principles that everyone has the right to health information that helps them make informed decisions and that health services should be delivered in ways that are understandable and beneficial to health, longevity and quality of life. The vision informing this plan is of a society that:
Provides everyone with access to accurate and actionable health information.
Delivers person-centered health information and services.
Supports lifelong learning and skills to promote good health.
Health Literacy for the Care at Home Industry
It's important for care at home professionals to understand what health literacy is and assess their patients' and clients' understanding of their health information. For those clinicians who are completing the Outcome and Assessment Information Set (OASIS), OASIS-E Section B includes items that help identify the patient's health literacy. This can inform important elements of the patient's plan of care.
Resources such as videos, webinars and toolkits are available on the Health Literacy Month website. These can help clinicians as well as patients and their families learn more about health literacy.
When providers are mindful of health literacy as a goal in care planning, they will ensure their patients understand their care and are more compliant with taking steps to care for their health. This improves the quality and safety of healthcare as well as their quality of life.
Axxess' suite of solutions empowers healthcare in the home with technology solutions that streamline operations and make lives better.