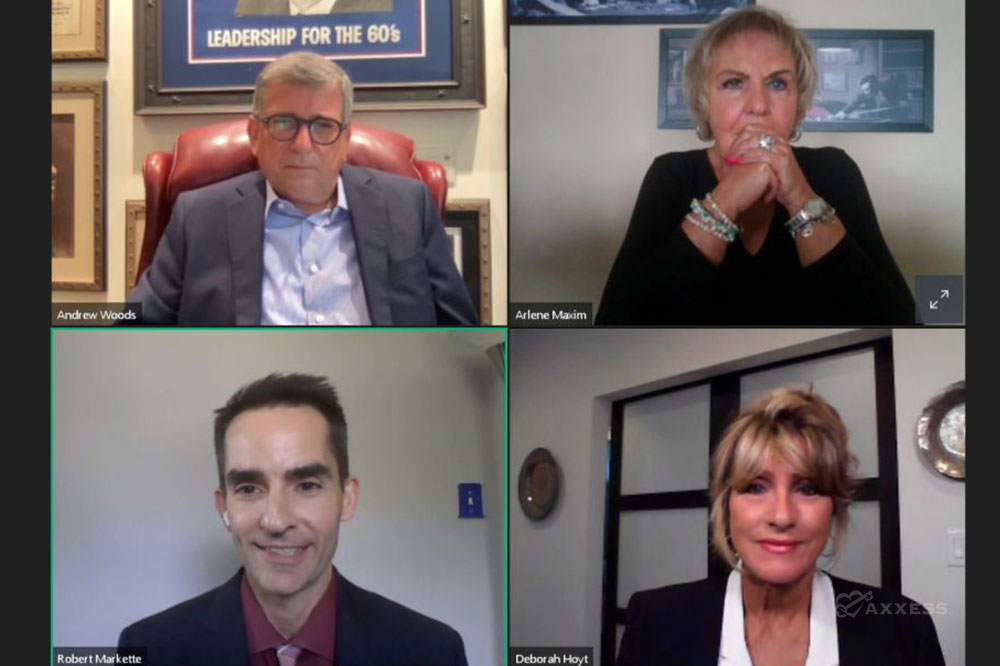 The Centers for Medicare and Medicaid Services (CMS) calendar year 2024 proposed home health rule includes significant changes and cuts to reimbursement dollars, leaving many organizations wondering how they can respond to the proposed cuts and remain in business.
During a recent webinar moderated by Deborah Hoyt, Axxess' Senior Vice President of Public Policy, panelists Arlene Maxim, Senior Vice President of Clinical Services at Axxess, Andrew Woods, Chairman at Liberty Partners Group and Robert Markette, Counsel at Hall Render, discussed the clinical and financial impact of the proposed rule. They also shared actions providers can take to share their voice and protect revenue streams.
Cost Report Issues
Early in the discussion, Maxim and Markette explained how CMS arrived at the reimbursement cuts outlined in the rule. One of the main challenges is the state of cost reporting in the industry, as many home health providers have not been providing accurate reports for several years. CMS is basing reimbursement changes on this faulty data from years past.
"CMS seems to have some misunderstanding of how we operate and our costs and things like that, which leads them to conclude we're being overpaid," Markette said. Maxim echoed those sentiments, adding how using an accountant familiar with the home health industry will help provide a more accurate view of operational costs and earnings.
"[We need] an accounting firm that we can trust that knows the industry," Maxim said. "Not just any CPA, not just any accountant, but someone who knows the industry and knows exactly how to complete those reports so that MedPAC and Congress get a good view of what we're actually doing."
The proposed reimbursement cuts will also impact patient access to care, especially for patients who would receive care from small- and medium-sized home health organizations. Maxim and Markette noted that all organizations will need to evaluate their internal processes to ensure accurate cost data and reduce the potential financial burden.
Industry Response and Advocacy Strategies
The industry response to the proposed rule has been swift. Woods outlined the work that stakeholders have done, including leveraging support from the White House and Congress, as well as taking legal action. Industry leaders drafted and introduced the Preserving Access to Home Health Act of 2023 (S.2137/H.R. 5159) in the Senate and House of Representatives, a bill that asks CMS to repeal permanent and temporary payment adjustments.
"[The bill is a] tough piece of legislation that simply says no more cuts, no more permanent adjustments, no more temporary adjustments," Woods said. The National Association for Home Care and Hospice (NAHC) also filed a lawsuit against CMS and the U.S. Department of Health and Human Services shortly after the proposed rule was released, alleging that the cuts and data used to determine them are unlawful.
Woods encouraged providers to take a grassroots approach, encouraging them to reach out to their local officials and share their support of the bill. Providers are also encouraged to email their legislators and submit comment letters and recommendations for CMS calling out specific issues in the proposed rule, such as the budget neutrality evaluation and market basket index update.
Uncertainty around the proposed rule is one of the biggest issues home health organizations are facing today. Organizations will have to re-evaluate their cost report systems and internal processes as well as advocate for the industry to navigate these changes and protect their business.
Axxess Home Health, a cloud-based home health software, streamlines operations for every department while improving patient outcomes.