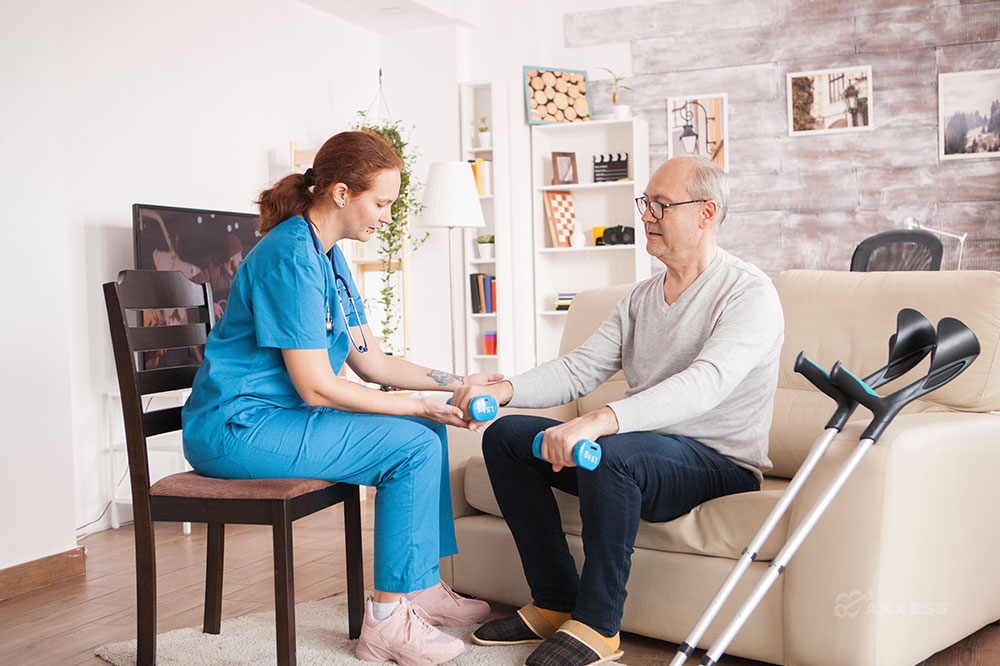 With a decrease in skilled nursing facility residents from the pandemic comes an increase in therapy referrals in the home. Home health organizations are seeing the benefits their patients experience with therapy at home, such as reduced hospital readmissions and increased patient function.
Occupational therapy (OT) in particular can play a vital role in home healthcare. This approach to therapy allows patients to rehabilitate at home in their own surroundings where they feel most comfortable.
What Is Occupational Therapy?
The main goal of occupational therapy is to improve independence and maximize positive outcomes for patients. As such, OT practitioners will work to find the right balance between the patient's needed abilities and their desired activities in their own environment, enabling them to manage safely and productively at home.
Under this form of therapy, all treatments are occupationally based and are specific to the patient's needs.
Everything in a patient's daily life and routine is occupational. Having difficulty getting dressed? Taking a shower? Completing a meal in the kitchen? OTs offer strategies for their patients to manage daily activities while at the same time reducing the risk of injury or further decline.
OTs can practice these skills directly in the patient's home with exactly what is available to them.
Why Patients Love Home Health Occupational Therapy
Occupational therapy conducted in the home:
Enables the patient to rehab in their own home where they are the most comfortable
Reduces patient stress
Helps the patients regain their strength
Guides the patient to reinstate the abilities they had before
Teaches the patient to adapt to changes in their abilities
Occupational therapists can be found on popular staffing apps and by partnering with therapy agencies for referrals.
When included in the plan of care (POC) with a physician order and the patient meets homebound requirements, occupational therapy is covered under Medicare. Many home health solutions include built-in therapy assessments that follow Outcome and Assessment Information Set (OASIS) guidelines for compliance, automatically flowing to the POC for ease of use.
Because value-based care will soon factor into reimbursement, home health organizations should take advantage of all tools available to improve patient outcomes. By offering occupational therapy in the post-acute care space, organizations improve their chances of full reimbursement.
Axxess Home Health, a cloud-based home healthcare software, equips organizations for value-based care with built-in features that prioritize patient satisfaction and maintain compliance, preparing organizations for potential post-payment reviews.