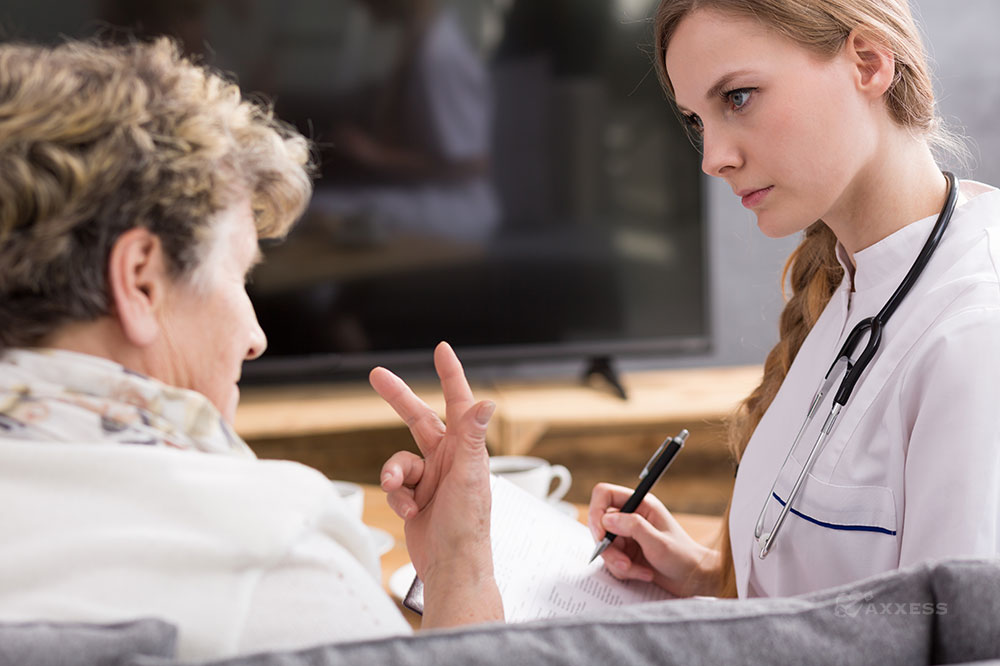 The Outcome and Assessment Information Set (OASIS) data elements are designed for home health organizations to integrate into their comprehensive assessment to collect and report quality data to the Centers for Medicare and Medicaid Services (CMS). They can also guide the creation of a patient-specific plan of care. Home health providers must use OASIS-E beginning January 1, 2023. Providers need to be aware of changes to the OASIS instrument with this updated version. This is the second blog in the Axxess series reviewing each section.
Benefits of Changes to Section A of OASIS-E
Section A of the OASIS-E training manual focuses on administrative items. It also includes several areas that assist the clinician in individualizing the care plan for the patient. Collecting specific data on ethnicity, language and transportation issues will provide additional insights for a robust assessment, leading to a dynamic care plan and subsequent improved outcomes. Other new or changed data collection areas include, but are not limited to:
M2420: Discharge Disposition
A2120 and A2121: Provision of Current Reconciled Medication List to Subsequent Provider at Transfer and Discharge
A2123: Provision of Current Reconciled Medication List to Patient at Discharge
A2122 and A2124: Route of Current Reconciled Medication List Transmission to Subsequent Provider and Patient
Collection of these changed items will likely be a source of potential deficiencies during a state or accreditation survey. It is important for organizations to maintain a focus on these items during orientation and ongoing training.
Set Aside Additional Time for Section A
Challenges for clinicians learning OASIS-E will likely be the level of detail needed to respond to the required data items. It is going to take extra time. Organizations should not be surprised that a full assessment will require at least an additional 30 minutes to complete. It will be in the best interest of the organization, clinician and patient to take advantage of the full five days to complete a thorough comprehensive assessment (including OASIS).
The research and reconciliation of medications will be an area that will take the most time in this section of OASIS-E. Having a caregiver or family member in the home during the assessment will assist the clinician in assuring all medications in the home are evaluated for high risk and overall reconciliation.
The review of all current medications and the transfer of information (including reconciled medications) are frequently cited items in state surveys. Both are among the top ten most cited deficiencies for 2021. Home health organizations should ensure there is considerable effort placed in training on both information and timeliness of patient transfers, as well as medication reconciliation.
Tips for Completing Section A
Clinicians need to take the time necessary to accurately complete items that appear in Section A. Coordinating this assessment with pharmacists, physicians, family members and caregivers will prove invaluable when applying the most accurate responses to medication items. Medication errors or omissions are often the cause of rehospitalizations.
Inadequate information at transfers to other settings is also a source of errors that can lead to adverse events. Some studies show that adverse events are associated with critical care transfers, and many of these errors have high potential for patient harm. Errors in communication are frequently found to be a source of inadequate care.
Taking the necessary time and care to accurately complete Section A of OASIS-E is key to ensuring safe transitions, accurate patient information and effective plans of care.
Axxess Home Health, a cloud-based home health software, includes OASIS features built in for accuracy, like an OASIS scrubber that audits documentation for inconsistencies and warnings.