During the COVID-19 outbreak, CPR cards cannot be renewed due to providers' inability to complete training during the crisis.
Axxess CARE normally restricts clinicians from applying for visits without an active CPR card. In light of the American Heart Association's recommended 120-day extension, the Axxess CARE visit application restriction for expired CPR cards will be lifted from March 1 to June 28, 2020.
Clinicians will see a new CPR card expiration extension message and link on the Credentials page of the clinician profile.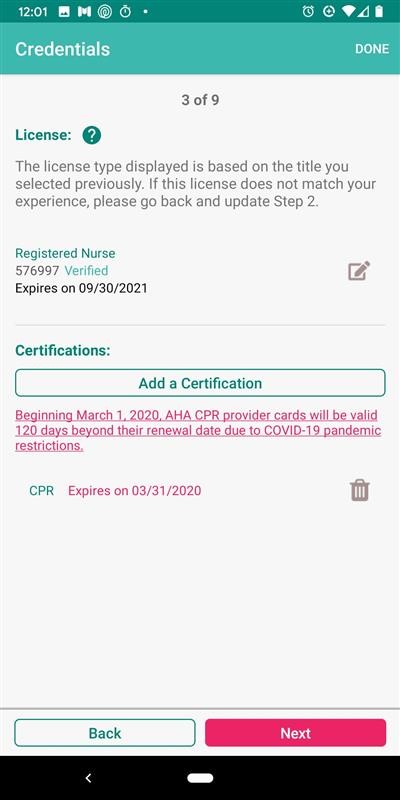 During visit assignment, agencies will see the extension message and link in the clinician profile under Certifications.