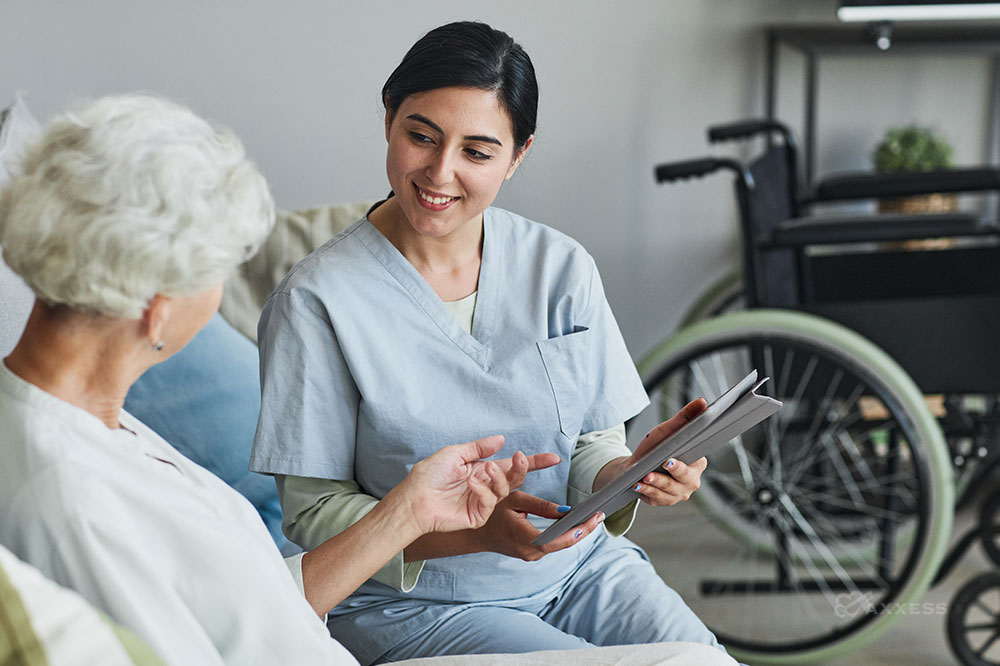 As the "Great Resignation" continues across the U.S., companies are looking for ways to retain employees. High staff turnover isn't only expensive — it's also demoralizing and could lead to significant problems if employers can't attract the younger generation.
Importantly, software is a decisive factor in employee retention. Therefore, companies should look for innovative ways to implement newer apps and programs into their workflow, not only to retain their employees but to also get the attention of potential employees.
Understanding Training and Certification
Any employer knows that career growth and development are two of the most critical desires in workers' heads. Providing an easy-to-understand, well-integrated training and certification program has proven to be one of the most effective ways to implement an attractive development plan.
The Axxess Training and Certification Program was created for that purpose — providing continuing education for leaders and staff alike. Through intuitive training tools, it accommodates the needs of both younger and veteran health professionals.
Reducing Data Collection
The goal for healthcare professionals is to be in touch with their patients. Instead, when workers have to spend too much time in front of a computer collecting what seems like an infinite amount of data, they get frustrated and lose focus and motivation. Letting software take over these tasks will make for happier employees while also attracting younger ones.
Beyond this, software has proven again and again to be the most effective way to collect data, preventing human error and building trust among patients. According to recent studies, medical mistakes, such as inaccurate documentation, accounts for 9.5% of all deaths in the U.S.
Streamlining Everything
Online training platforms enable employers, employees and patients to streamline almost every part of their respective tasks. Making each party's work easier will not only improve efficiency and accuracy but also prevent the usual burnout that caregivers face every day.
Better software tools imply better connectivity, engagement and productivity for every worker. Patients can also appreciate the streamlined process — a more effective workflow means more face-to-face time with each caregiver. Most modern programs also allow for quicker, streamlined payrolls and billings.
Attracting New Employees
Most employers are already facing the reality that the newer generation doesn't want to leave the improved and efficient workflow software offers. Since the pandemic, workers have realized how much time can be saved by letting computers manage data. Going back to paper, especially for younger workers, is a common source of unhappiness and may lead to a higher staff turnover.
Taking the time to implement a well-designed, easy-to-use interface will also benefit patients, giving them access to documents with just a few clicks. Overall, implementing new software can lead to happier patients and employees.
Key Takeaways
Implementing new software leads to many benefits for employers, employees and patients alike. By unifying development, training and management into a single easy-to-use interface, companies can have a lower turnover rate while also providing better service to all patients. If you're still in doubt about how digital tools can improve staff morale and reduce turnover, contact us for more information.