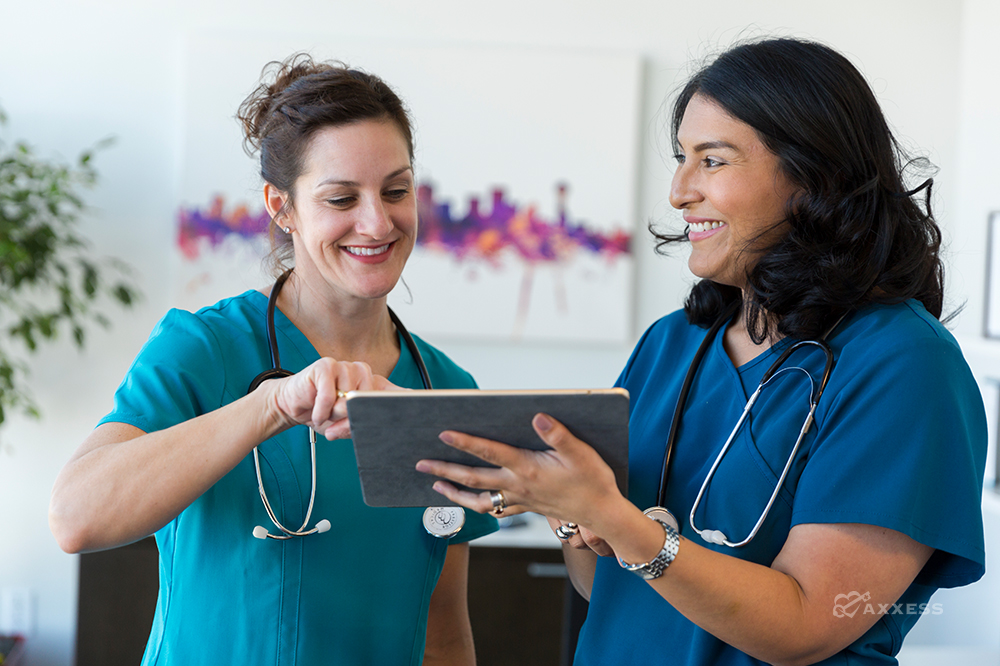 Home health nurses are some of the hardest working people in the industry and they deserve the acknowledgement that comes during National Nurses Week. As dedicated as we are, I have been a nurse for 27 years and understand that there are some weeks you need to pick up a few extra visits to earn extra money. In the past, this meant working full-time for one home health agency, and then working for another agency as-needed. Innovative technology from Axxess has changed all of that with our free mobile app, AxxessCARE.
I remember working in an agency and getting assigned visits that required several hours with a patient. While nurses love the work, it can be frustrating when your agency runs out of available visits to assign. To supplement that work, my friends and I worked as needed for other agencies, but that never came with any guarantee that more visits would be available. That challenge is one of the main reasons I think AxxessCARE is such a revolutionary product.
The simplest way to understand how AxxessCARE works is to think of it like the apps you already have in your phone. For example, Uber enables people who want to earn extra money to sign up to drive people they connect with on the app. In a similar way, nurses who want to earn money through extra visits can sign up with AxxessCARE, which connects qualified nurses with agencies that need help covering visits.
The app gives nurses more control. After building a profile and a background and certification check is completed, nurses can see visits posted by agencies, and filter results based on locations or the rate of pay. That puts the power in their hands.
The best thing about AxxessCARE is getting paid. I have heard stories from friends who worked for an agency that took a long time to complete their billing and get the nurses paid. AxxessCARE simplifies the billing process and once a nurse finishes their documentation, they can get paid in a few days as opposed to a couple of weeks.
AxxessCARE gives nurses the freedom and control they have been waiting for. The app is in the pilot phase in Texas, but new markets will be opening soon and Axxess plans to eventually roll it out nationwide. The free and innovative mobile technology lets a nurse take charge of their schedule and their financial security with the tap of a screen. During National Nurses Week, I think that is something worth celebrating.