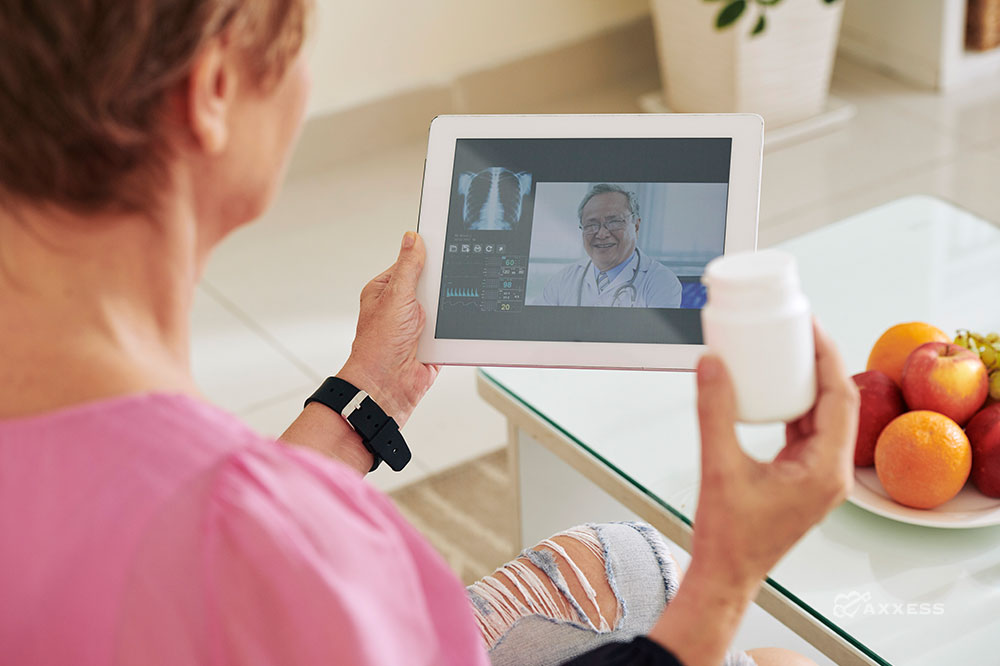 Home healthcare was turned upside down in 2020, putting the spotlight on telehealth use to complete patient visits. While telehealth visits are not reimbursable, new legislation is aiming for telehealth reimbursement during the COVID-19 pandemic and any future public health emergencies.
Home Care 100, a leadership group of home care and hospice professionals, identified the indirect and direct benefits of telehealth use, including recognizing one home care organization that experienced an $800,000 return on investment (ROI) in just three years. Knowing the ROI of telehealth visits should spur home healthcare organizations to use their voices and support this legislation.
Indirect Benefits of Telehealth Use
The group found many indirect benefits stemming from telehealth visits like increased staff efficiency, new payer contracts, an increased census and improved clinical outcomes.
These benefits resulted in increased patient capacity and employee satisfaction and retention. Patients were readmitted less and experienced higher quality scores, leading to more referrals.
Direct Benefits of Telehealth Use
The potential for increased reimbursement and revenue is inevitable with telehealth use, along with cost savings from replacing in-person visits with virtual visits. Reduced mileage for clinicians is also a factor that organizations should keep in mind.
These benefits touch every aspect of an organization from the back office to the patients being served.
Where Organizations Should Start
Currently, telehealth visits are not reimbursable under Medicare; however, the money spent on equipment can be claimed on cost reports.
Want to help change this? Home healthcare organizations are being asked to support proposed legislation called the Home Health Emergency Access to Telehealth Act, or the HEAT Act. If passed, telehealth visits during the COVID-19 pandemic and future public health emergencies will be reimbursable.
The National Association for Home Care and Hospice has made it easy to help with an electronic form in support of the bill where organizations can show their support to turn this proposed legislation into a reality.
The value of telehealth and improved patient outcomes that lead to organization growth will mean success for any home healthcare organization. Showing your support for this bill gives your organization a greater chance of success and more satisfied clinicians and patients.
Axxess Home Health is a home health software designed to help improve patient outcomes, streamline operations and grow business.