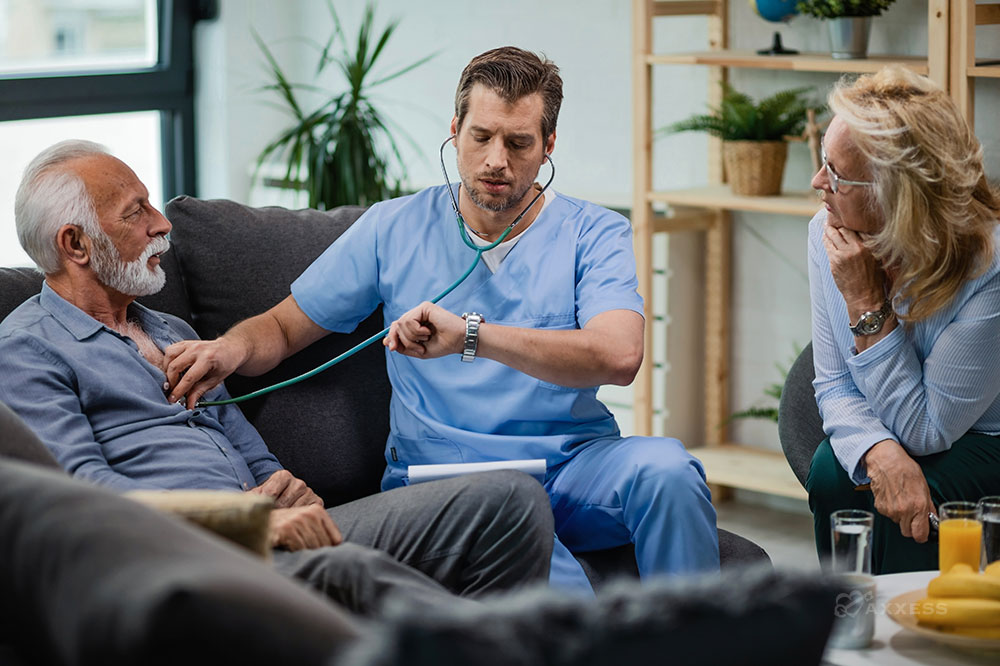 Though the concepts of palliative care have been around since the inception of the hospice care delivery model, palliative care continues to be mostly undefined from regulatory and payment structure perspectives.
Palliative care is provided by a specially trained team that works together with the patient's other doctors to provide an extra layer of support.
What makes this type of care so different is that it is based on the symptoms, educational, or resource needs of the patient and not on their prognosis. Palliative care is appropriate at any age and at any stage in a serious illness, and, unlike hospice care, it can be provided along with curative treatment.
Though many providers want to offer palliative care, navigating the narrow reimbursement models available can be difficult.
Medicare Palliative Reimbursement Options
Many programs are structured toward a Medicare Part B Fee-for-Service model. This model bills for time or complexity to cover services provided by a physician or midlevel provider. Services can include pain and symptom management, goals of care discussions and advance directive management. In addition to provider billing, there are also limited opportunities for licensed clinical social work (LCSW), or licensed professional counsel (LPC), billing related to counseling services. This model can also be applied to most state Medicaid programs
When billing Medicare or Medicaid, in addition to time or complexity billing and depending on your specific program goals and integration with other healthcare partners, there may be add-on services that would be beneficial to explore, such as transitional care management (TCM), chronic care management (CCM) or remote patient monitoring.
In an attempt to find the most beneficial reimbursement models, the Centers for Medicare and Medicaid Innovation (CMMI) has included palliative reimbursement in their work plans. They have worked on demonstration projects, including Primary Care First, Global/Professional Direct Contracting and the Kidney Care Choices models, all of which provide possible reimbursement opportunities.
Non-Medicare Palliative Reimbursement Options
Exploring payments outside of Medicare is key in the evolving landscape of palliative care reimbursement.
Health Maintenance Organizations (HMOs) and Preferred Provider Organizations (PPOs) are beginning to offer capitated arrangements that are a per-member, per-month reimbursement structure to provide a full suite of palliative care services.
If mutually beneficial quality outcomes can be proven, local partners may be willing to directly contract with palliative teams. Oftentimes this looks like a consultative service within a local hospital or a partnership with local specialists. Finding and exploring partners with risk-based arrangements and leveraging positive patient outcomes can be sustainable when partnering with other healthcare providers.
These are just a few opportunities for reimbursement structures in palliative care. Other unique payment arrangements exist within the existing palliative landscape, so it is important to review the payer mix of your particular program, as well as efficiently navigate your payer relationships.
Axxess Palliative Care, a cloud-based palliative care software, includes an integrated workflow that helps simplify documentation to capture patient progress from intake to claim submission