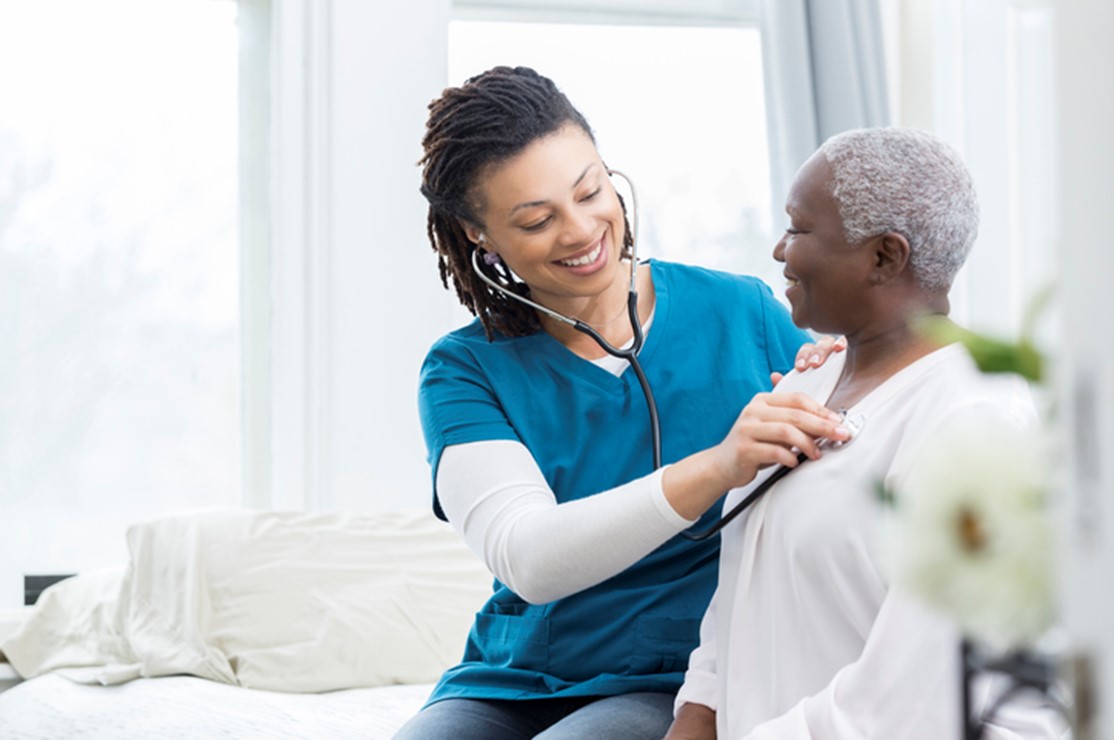 In this episode, we talk to Dr. Thomas Cornwell, Senior Medical Director at Village Medical at Home.
Village Medical at Home is part of VillageMD, an organization that partners with physicians to deliver high-quality clinical care and better patient outcomes, while reducing the total cost of care. To do this, VillageMD provides physicians with tools, technology, operations, staffing support and industry relationships.
Topics discussed include:
Dr. Cornwell's career-long efforts in bringing care to patients' homes
Payment models that are influencing the trends of in-home care
The importance of advocacy work in the home healthcare field
Conversation Highlights:
After spending 30 years in a hospital system, where he thought he would retire, Dr. Cornwell decided to work the rest of his career with VillageMD. The position was like night and day to him because of the economic aspects that changed.
Dr. Cornwell explains that there had been a general increase in home care popularity over the years, but the COVID-19 pandemic accelerated the movement with advancements like telehealth and the increased concern around visiting hospitals.
Whereas his house calls were once driving down revenue at the hospitals he worked for by keeping patients at home, Dr. Cornwell now works on a value-based contract that prioritizes keeping patients out of the hospital. Dr. Cornwell is now focused on keeping patients well instead of treating them only after an ailment has set in.
VillageMD is the largest participant in a payment model called "direct contracting" that essentially would hold VillageMD 100% accountable for their patients' medical bills. It is this economic structure that drives the idea of keeping patients well instead of just treating them after they have already entered a facility.
Lastly, he explains that direct contracting has the potential to bring innovative changes to the healthcare field. For example, patients would be able to receive curative care and hospice care at the same time.
Listen to this episode here, or on Apple Podcasts, Google, YouTube or wherever you listen to podcasts.
To learn more about how care at home can make a difference, listen to this interview with Dr. Warren Herbert, CEO of the Homecare Association of Louisiana. Dr. Herbert explains the benefits that can be achieved by at-home care as opposed to hospital care.
If this episode has been helpful, be sure to leave a five-star review and share the podcast with your friends to help us in the national effort to educate about home healthcare options. You can connect with the host, Merrily Orsini, on Twitter: @MerrilyO.
Sponsors
The Help Choose Home podcast series is a collaborative effort by the National Association for Home Care and Hospice, Axxess and corecubed to educate the public about the many benefits of the in-home care industry, which includes non-medical home care, private duty nursing care, medical home health, hospice and other in-home health and wellness services.
Access the full Help Choose Home podcast library here.
Rate, Review and Subscribe