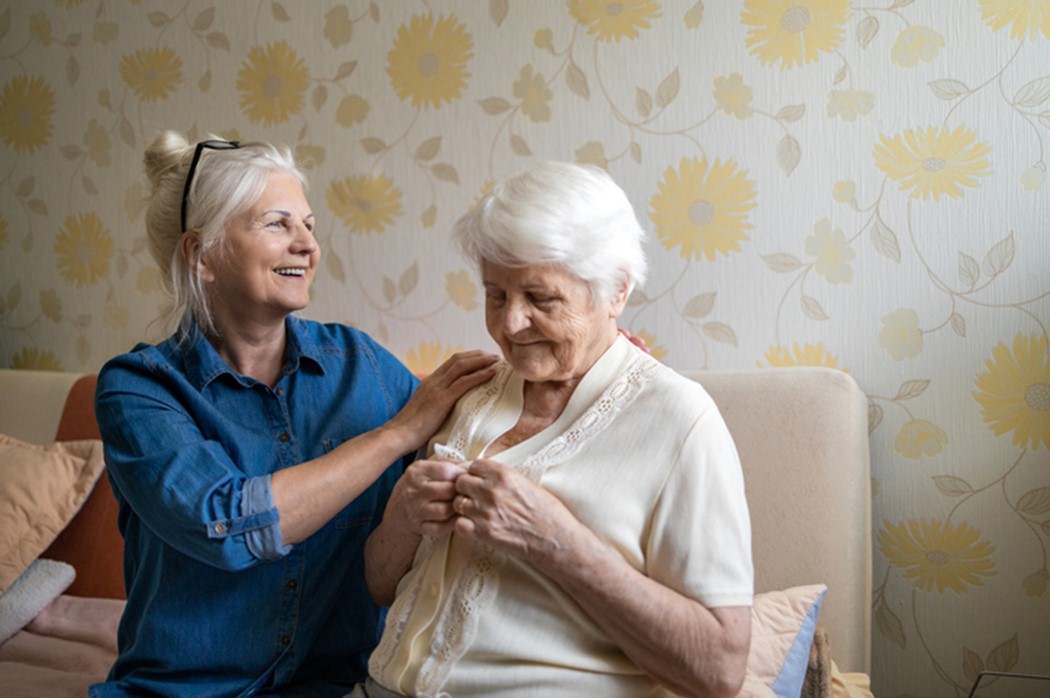 In this episode of Help Choose Home, we are joined by Brent Korte, Chief Home Care Officer of EvergreenHealth. He is also an active member of the National Association for Home Care and Hospice.
Topics discussed include:
How virtual care options are making home care even more viable than before
The hospital at home initiative and how it is revolutionizing the way vulnerable populations receive healthcare
The ways the National Association for Home Care and Hospice is working toward greater equity in healthcare
Conversation Highlights:
Brent discussed what it was like to be one of the first areas in the country affected by COVID-19 and the ways in which home care has adapted to the challenges of the pandemic. As all of America became homebound during the lockdown, more people began to appreciate the benefits of receiving care at home.
Brent outlined three economic drivers behind the healthcare industry: people do not want to spend too much money, they want to have a say in their care and they do not want to spend time in the hospital.
In light of these facts, home care plays an essential role in the ecosystem of healthcare. Home care enables people who are older or receiving palliative care to opt out of unnecessary hospital visits and procedures to enjoy their lives to the fullest, no matter their diagnoses.
The hospital at home initiative provides medical care to acutely ill older adults in their home while keeping them out of the hospital. Though it is still an early initiative, it is improving the quality of care people are receiving while decreasing the duration of stays in the hospital. Brent is hopeful about how hospital-at-home care can improve the lives of seniors as the American population continues to age.
Brent discussed his work with the National Association for Home Care and Hospice, primarily filling board positions to secure the future of the association. The association is working toward equity in healthcare, which empowers individuals to choose the care they need to remain healthy. Home care promotes equity by providing care on patients' terms, where they are already living and in their own communities.
The association is also pushing for "common sense legislation" that will bolster the home care industry financially while supporting the consumer.
After listening to this episode, you will come away with a greater understanding of the ways home healthcare is adapting to the needs of clients in an increasingly digitized, post-pandemic world. You may even be inspired to talk with your loved ones about choosing home care and making plans that will enable them to live fuller lives.
You can listen to this episode here, on Apple Podcasts, Google, YouTube or wherever you listen to podcasts.
To learn more about how the pandemic has changed the landscape of healthcare, listen to my interview with Sheila McMackin, a licensed clinical social worker, founder of Wellspring Personal Care, and founder and past president of the Home Care Association of America. Learn the best ways to search for safe and effective home care and discover more about the centrality of relationships and personal trust in the home care industry.
If this episode has been helpful, be sure to leave a five-star review and share the podcast with your friends to help us in the national effort to educate about home healthcare options. You can connect with our host, Merrily Orsini, on Twitter: @MerrilyO.
Sponsors
The Help Choose Home podcast series is a collaborative effort by the National Association for Home Care and Hospice, Axxess and corecubed to educate the public about the many benefits of the in-home care industry, which includes non-medical home care, private duty nursing care, medical home health, hospice and other in-home health and wellness services.
Access the full Help Choose Home podcast library here.
Rate, Review and Subscribe