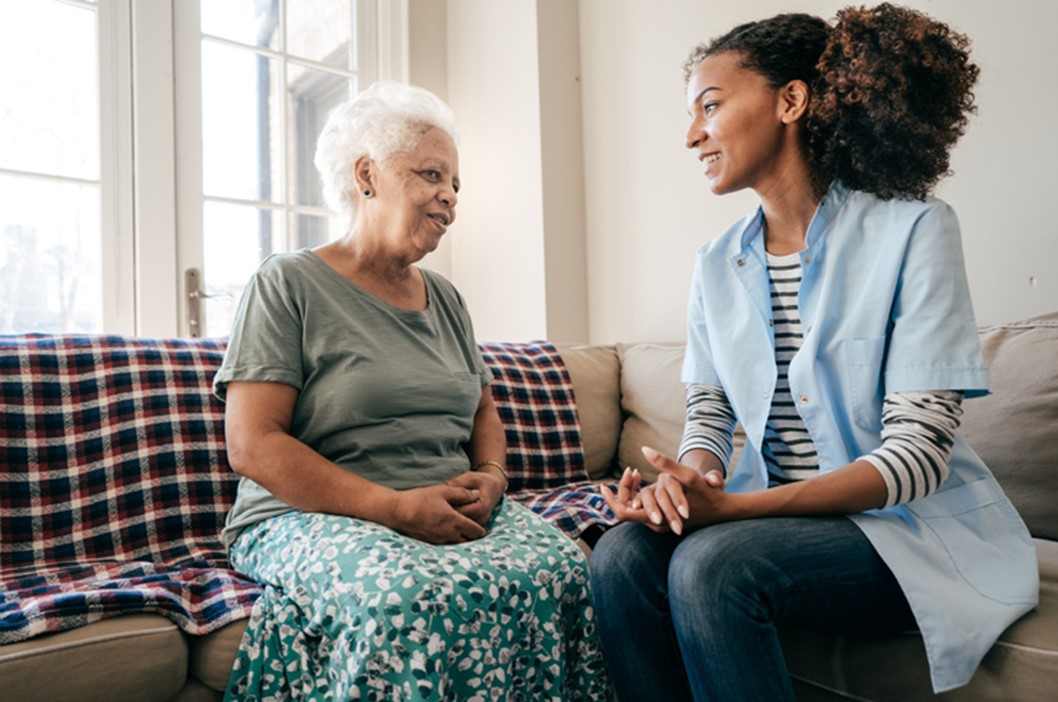 Dr. Jay LaBine, chief medical officer for naviHealth, discusses his work in value-based, senior-focused, post-acute care in the latest episode of the Help Choose Home podcast. With a medical career spanning many years, Dr. LaBine's work with naviHealth centers around implementing programming that helps advocate for patients as they transition from care in hospitals or rehabilitation facilities to care at home.
Topics discussed include:
naviHealth's care model
The industry challenge that influenced Dr. LaBine's career
How naviHealth's services and Dr. LaBine's work can make the care transition experience easier for patients
Conversation Highlights:
naviHealth is a senior care-focused company that works to manage post-acute care and is the largest post-acute care management company in the country. They provide concierge-style services to help patients transition out of nursing, rehabilitation or long-term acute care facilities back into their homes.
As COVID-19 arose, people became more and more concerned about the safety of their loved ones receiving care in facilities. These facilities were heavily impacted by the virus, and patients and their families began seeking in-home care, where naviHealth stepped in.
naviHealth provides care coordinators in facilities to ensure that patients are getting the extra assistance they need as they transition back home. They use a database tool that compares patients with similar conditions to decide what the best course of action is as the patient begins care at home. From that information, upon discharge, the patients are connected to additional sources in their community that can help their transition, and they are supported by naviHealth care navigators for around 30 days after that point.
Dr. LaBine also explains that naviHealth, as a value-based company, is fully invested in every patient's recovery because they only receive a profit if the patient gets well. Their financial model is 100% at risk for post-acute care management, so when patients do better physically, naviHealth does better financially.
Dr. LaBine also shared his own story. He became interested in how to solve transition issues in healthcare after working with renal patients for several years and realizing how difficult the transition process was to pull off seamlessly.
Now, after working with naviHealth for quite some time, Dr. LaBine explains that the care navigators are proving to be very successful. They gauge their success by continuously reducing patient readmission into facilities, and because naviHealth care navigators grow personal relationships with patients after discharge, patients are more likely to trust the care resources the navigator suggests. The resources they use help patients maintain their health without readmission, making the full process successful for both the patient and naviHealth.
Listen to this podcast here, or on Apple Podcasts, Google, YouTube or wherever you listen to podcasts.
To learn more about how healthcare professionals like Dr. LaBine are putting patients first, listen to my interview with Dr. Michael Fratkin, CEO and founder of ResolutionCare, where he explains how seeing patients as people and not their conditions can make a difference in the healthcare field.
If this episode has been helpful, be sure to leave a five-star review and share the podcast with your friends to help us in the national effort to educate about home healthcare options. You can connect with me on Twitter: @MerrilyO.
Sponsors
The Help Choose Home podcast series is a collaborative effort by Axxess, the National Association for Home Care and Hospice and corecubed to educate the public about the many benefits of the in-home care industry, which includes non-medical home care, private duty nursing care, medical home health, hospice and other in-home health and wellness services.
Access the full Help Choose Home podcast library.
Rate, Review and Subscribe