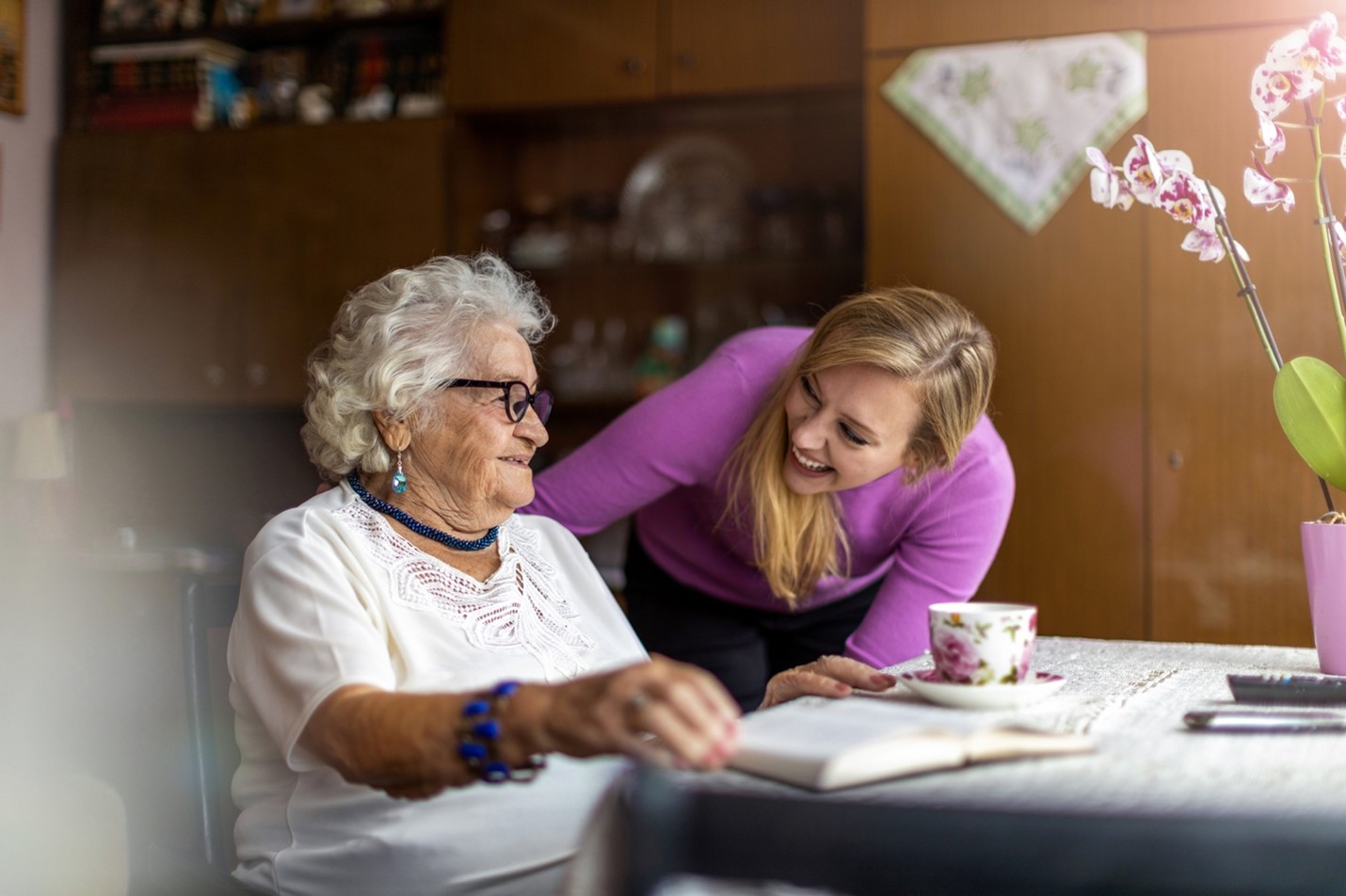 In this episode of Help Choose Home, we're joined by Edo Banach, JD, president and CEO of the National Hospice and Palliative Care Organization. He has worked as the senior advisor and deputy director of the Medicare-Medicaid Coordination Office at the Centers for Medicare and Medicaid Services and associate general counsel at the Visiting Nurse Service of New York.
Topics discussed include:
The history of the hospice benefit and why there is still room for hospice reform.
The importance of standardized, high-quality community-based palliative care.
Strategies for raising consumer awareness about legislative issues related to hospice and palliative care, and tips for talking to loved ones about them.
Conversation Highlights:
As the result of a grassroots movement, the hospice benefit has been evolving since it was first introduced and although progress has been made, there's still much room for growth.
Edo explains that what allows hospice to prosper (that it's a separate benefit that requires a prognosis of less than six months to live and giving up curative care) is also what holds it back. He wants to see interdisciplinary non-institutional care offered at the start of someone's decline, and believes the best path toward that future is the introduction of a community-based palliative care benefit and reform of the existing hospice care benefit. This requires cooperation between home healthcare providers, nursing facilities and hospitals.
Palliative care is defined by an interdisciplinary approach that isn't limited by what is medically necessary. It's a care plan agreed upon by care providers, patients and families that prioritizes comfort and quality of life during serious illness. It's community-based and is often provided well before the end of life.
Edo shares his confidence that there's growing receptivity to proposed hospice benefit reform at the national level, especially in light of the COVID-19 pandemic. By appealing to lawmakers' personal experiences with the healthcare system, bipartisan support can be raised. In light of the brokenness of the current healthcare delivery system, Edo discusses a re-imagining of the current "bucket system" to one in which lump sums of funds are allocated to give consumers whatever they need. He proposes further standardization of existing palliative care incorporating quality metrics.
In order to implement these changes, there must be buy-in from both lawmakers and consumers. Both grassroot demands for change and a receptivity to those demands at the higher levels is essential. Edo reminds us that the hospice benefit has only existed for a few generations and can continually be improved upon.
As more baby boomers reach their golden years, it's imperative for the home care industry to have internal conversations about how all branches of the industry can work together. It's also essential for healthcare providers of all types to encourage public support for true long-term care reform, including for those who are chronically ill.
In closing, Edo encourages listeners to marry the head and the heart to come up with solutions that are both practical and compassionate. This will lead to longer-term lasting change.
After listening to this episode, you'll come away with a greater understanding and appreciation for the way community-based palliative care can revolutionize the healthcare system. You may even be motivated to support regional and national initiatives toward hospice reform and discuss advance care planning with your family.
You can listen to this episode here, or on Apple Podcasts, Google, YouTube or wherever you listen to podcasts.
To learn more about the holistic benefits of using hospice for patients and families, listen to this interview with Bill Dombi, Esq., president of the National Association for Home Care and Hospice. Learn about the future of care at home in the wake of the COVID-19 pandemic, and the history of how the initiative to make home care a more accessible option has bridged political divides and united the country.
If this episode has been helpful, be sure to leave a five-star review and share the podcast with your friends to help us in the national effort to educate about home healthcare options. You can connect with the host, Merrily Orsini, on Twitter: @MerrilyO.
Sponsors
The Help Choose Home podcast series is a collaborative effort by the National Association for Home Care and Hospice, Axxess and corecubed to educate the public about the many benefits of the in-home care industry, which includes non-medical home care, private duty nursing care, medical home health, hospice and other in-home health and wellness services.
Access the full Help Choose Home podcast library here.
Rate, Review and Subscribe