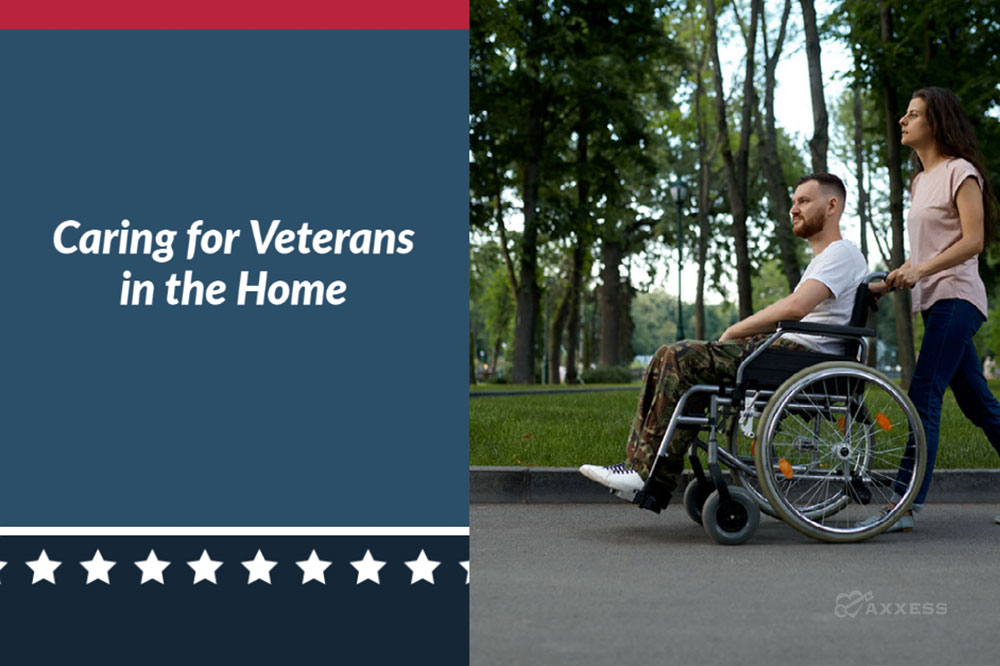 Veterans are not receiving the healthcare they need. This significant percentage of Americans, with a population rivaling that of New York state, is underserved and often unaware of their options for healthcare coverage.
Even though veterans would greatly benefit from home care services, traditional Medicare does not cover non-medical care. Furthermore, since Medicaid coverage is determined by state, it is not always an option.
Home care providers can create volunteer opportunities for their caregivers to serve veterans, but this is not feasible long-term and can bring more hassle than value. Rather than turning away veterans for lack of funding or working overtime to manage a volunteer program, refer prospective clients to these resources geared specifically for veterans.
How Can Veterans Benefit from Home Care Services?
More than 40 million Americans are acting as caregivers. A fourth of the veteran population is suffering from service-connected disabilities and with 65 being the average age of a U.S. veteran, non-medical care has become a need, not a want.
Caregivers often provide activities of daily living (ADLs) for veterans, but can be useful for anything non-medical, such as:
Bathing, dressing and hygiene needs
Helping with ambulation
Medication reminders
Companionship
Transportation
Shopping
Cooking
Three Financial Programs for Veteran Home Care Services
Veterans who need help supplementing their income to pay for home care services have options through the Department of Veterans Affairs (VA).
VA Aid and Attendance Pension: This non-service-connected pension is geared toward wartime veterans or their surviving spouses to help pay for ADLs. Often called "improved pension," "VA assisted living benefit" or "veterans elder care benefits," recipients of this pension must qualify and cannot simultaneously receive VA disability funds.
Veteran-Directed Care (VDC) Program: This was previously called the Veterans Directed Home and Community Based Services (VD-HCBS) program, but the overall concept remains the same. The VDC Program provides a budget for veterans to receive care in the location they prefer with the provider they select. Veterans involved in the VDC Program can also receive the aid and attendance pension.
VA Respite Care: This program provides respite caregivers for up to 30 days a year for qualified veterans. While this is not a long-term solution, it can be combined with other benefits to ensure healthcare remains in the home and provide relief for family caregivers.
Another option for individuals with long-term care insurance is to use that benefit for home care. Finally, some Medicare Advantage plans can offer supplemental healthcare benefits to participants, which can be used for home care non-medical services.
We know veterans' use of long-term care is increasing and will grow as the population ages. It may take research and time to find programs that will provide financial assistance, but the reward is the smile on a veteran's face when they are able to safely stay home while getting the help and companionship they need.
Axxess Home Care, a cloud-based home care software, offers mobile documentation capabilities at the point of care for pediatric, medical and non-medical care services, allowing caregivers to prioritize client care over paperwork.