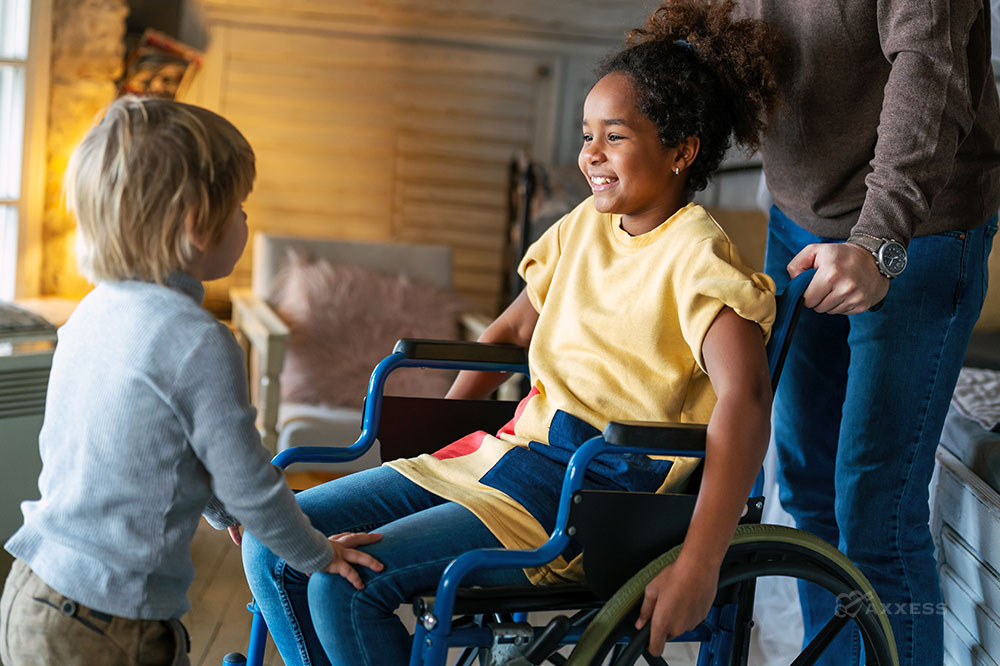 We know that falls in older adults can cause a major impact to their quality of life, high costs and even death. A fall risk assessment and prevention are key to safely aging in place for this population.
What caregivers need to remember is that falls are also one of the leading causes of injury for children. Fall prevention should be a focus for caregivers when they are caring for their younger clients.
In-Home Fall Hot Spots for Pediatric Clients
Supervision is the key to keeping kids safe. While that sounds elementary, it is sometimes easy to think that turning away for just a minute or two won't be a problem. Children can move, change positions and fall very quickly, even when they have been still for a while. Be sure to always watch children who are on changing tables, stairs, near windows, on playgrounds and in bathtubs and never walk away, even for just a minute.
Children who have medically complex health issues and receive home care services also need constant supervision. While these kids often have less mobility than children without medical issues, they still can change position and fall quickly.
Some of the most likely fall hazards are:
Stairs
Beds without a railing
Playgrounds
Baby walkers
Bathtubs
Cluttered pathways
Climbable furniture not secured
Windows
Some other tips for caregivers to prevent falls include:
Block off stairs
Secure all furniture (check out Anchor It! for tips)
Always strap children in when using strollers, swings, highchairs, infant carriers, etc.
Do not use baby walkers (These are not equipped with safety features that prevent them from tipping over or rolling down steps)
Declutter hallways and pathways
Use non-slip mats or decals in the bathtub
Use non-slip rugs on floors
Install bed railings
Install window stops that only allow windows to open four inches or less
Make sure to perform a Pediatric Fall Risk Assessment to assist with the fall risk of pediatric clients. An intuitive home care software will include a specific fall risk assessment addendum that can be associated with any task documentation.
Caregivers Need to Know When to Get Help
Obviously, kids fall. It is part of learning to crawl, walk and run.
If the child does fall, first stay calm. Assess the child's injuries, such as bleeding, unconsciousness, difficulty breathing or any obvious broken bones. If you observe serious signs and symptoms, call 911 right away. If the child's injuries do not appear serious but you are unsure, call the pediatrician, or head to the emergency department for an evaluation.
Caregivers should take fall risks seriously and follow these steps to protect their younger clients from unintentionally harming themselves.
Axxess Home Care, a cloud-based home care software, includes built-in documentation assessments to assist with caring for pediatric clients.