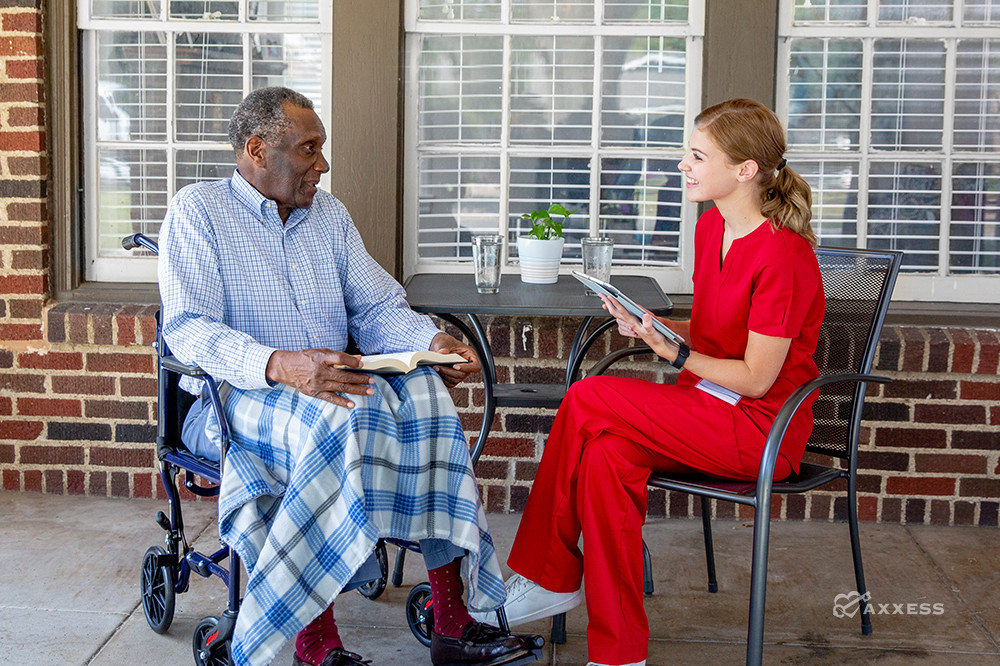 The Centers for Medicare and Medicaid Services (CMS) implementation of the Patient-Driven Groupings Model (PDGM) was finalized in the CY 2020 Final rules and highlights its shift in focus to patient-centered care and the need to actively engage patients for long term success after PDGM goes into effect January 1. The new patient case-mix being introduced through PDGM relies more heavily on clinical characteristics and other patient information to categorize episodes of care into meaningful payment categories while eliminating the use of therapy service thresholds. Reimbursements based on the complexity of patients is in line with the CMS payment reform goal of improving payment accuracy and promoting fair compensation for home health organizations, and ultimately improving the quality of patient care.
Aligning CMS Goals
The transition to PDGM aligns with the CMS stated goal in 2015 of tying 90% of all traditional Medicare payments to quality or value by 2018. During that announcement, Health and Human Secretary (HHS) Secretary Sylvia M. Burwell touched on the Triple Aim model of improving the patient experience of receiving care, reducing the cost of healthcare and improving the overall health of the population in general. In July 2018, CMS Administrator Seema Verma reiterated this commitment of "transforming the healthcare system guided by four pillars; empowering patients, increasing competition, realigning incentives, and reducing barriers to value-driven care."
Verma went on to say, "Our goal is to activate the most powerful force in our healthcare system for creating value: the patient. We will transform the individual patient into a consumer of healthcare – one that is empowered to shop for the provider that delivers the best care at the lowest price."
Patients Over Paperwork
CMS announced a Request for Information (RFI) in April 2019 titled Patients Over Paperwork, which sought to put "additional focus on patient-centered care, innovation, and outcomes" and soliciting additional feedback on patient-centered care through reduction in unnecessary administrative burdens. The focus by CMS on patient-centered care is clear from an examination of the recent regulatory and policy changes aligning reimbursement with patient outcomes, thus reinforcing the need for successful patient engagement.
The ability to engage patients and ensure their empowerment as a partner in care in the management of their disease makes the difference in achieving meaningful and positive clinical outcomes. Negative patient outcomes, however, lead to lower star ratings, Home Health Compare scores, and Home Health Value-Based Demonstration program scores, which lead to financial penalties in participating states. It has been established that engaged patients achieve improved outcomes, decreased costs, and rate their providers higher in patient experience surveys, ultimately serving as promoters of the home health organization.
Engaging Patients for PDGM Success
As home health organizations prepare for the transition to PDGM with the related financial and operational changes, patient engagement must be included as part of the strategic planning. It starts with leadership prioritization and revamping patient/customer service if it is not already a focus; identifying a performance baseline from existing Home Health CAHPS scores and clinical quality measures; setting goals for specific underperforming measures starting with those easiest to improve; adopting best practice processes and involving staff and patients; and systematically evaluating progress on a monthly or quarterly basis.
The change to home health related to PDGM is only one of the reimbursement changes sweeping across the healthcare industry, placing the patient directly in the center of the changes. There is no doubt of the CMS commitment fully transitioning to value-based care through the alignment of reimbursement to quality outcomes and patient-centered care, and engagement of patients is central to long-term success.
Axxess is your partner for enduring success through our innovative solutions, including our patient engagement solution, AxxessCAHPS. Please check our Home Health CAHPS blog series that guides you through improving your measures one question at a time.