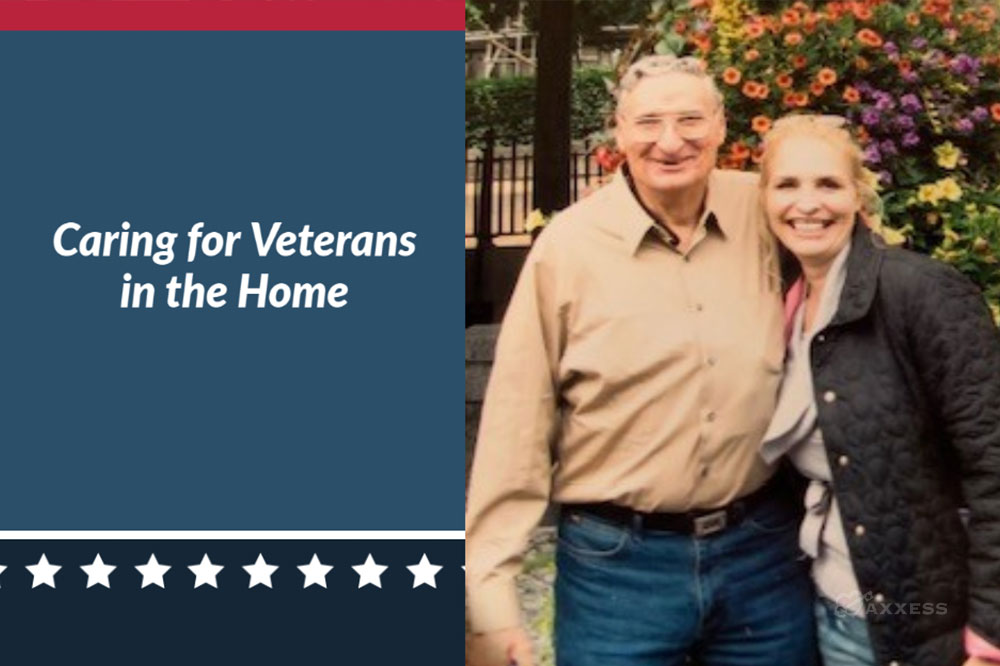 There are nearly 20 million veterans in the United States and one of those, until recently, was my dad.
He had a distinguished 28-year career in the United States Air Force, which included a tour of combat in Vietnam, where he earned the Airman's Medal for saving many who were deemed lost on a burning aircraft that had crashed. No other dared approach the wreckage, but my dad was driven to help.
That aircraft was loaded with hazardous chemicals that eventually caused degenerative dementia, which cost my dad his life at the age of 76. His disease progression did not follow the gradual pattern of losing one's identity second by second. Instead, much like the day the plane went down, it was sudden and life-altering. Learning to navigate his multiple care needs at the peak of the COVID-19 pandemic was a challenge, even for someone like me, trained in healthcare as a registered nurse and a certified geriatric care manager.
Assessing and understanding resources for his care was perhaps the most important role I played during the caregiver journey.
Veteran Resources for PTSD
I relied on my experience to transfer my dad home from his memory care unit the day the no visitor's policy was implemented in the spring of 2020.
As a former medical professional, it was important to me that my dad understood the rationale for his plan of care. Because of the complexity of his dementia and associated complications from post-traumatic stress disorder (PTSD), a long-term separation from his family was not an option.
Like many veterans, PTSD contributed to my dad's dementia and led to clinical manifestations atypical of the disease's normal progression. He often relived the crash, how he saved three men before the plane erupted – with one soldier still inside. Survivor's guilt and depression are very common among combat veterans and often remain undiagnosed until coping mechanisms become compromised by disease, continued trauma or substance abuse.
As the disease progressed and dementia eroded my dad's coping mechanisms during his last year of life, I finally understood the emotional trauma it cost him. I educated providers caring for my dad who were not familiar with PTSD using the VA Best Practice Clinical Guidelines for PTSD.
Veteran Resources for Presumptive Diagnoses
Because my dad's diagnosis was a result of his time in service, the Department of Veterans Affairs (VA) classified it as a presumptive diagnosis, which loosely means that all care for this diagnosis would be covered by the VA.
The VA offers a list of presumptive diagnoses for veterans to determine if theirs are service related, which will ensure they receive the benefits they are entitled to by federal law.
Veteran Resources for Support
I quickly learned that information was fragmented and unreliable, which led me to choose a hospice organization that was a partner with We Honor Veterans. By recognizing the unique needs of America's veterans and their families, this program offers guidance, resources and sincere acknowledgement of the sacrifices made by the veteran and their family.
The small American flag and lapel pin delivered by the hospice chaplain provided a feeling of "homecoming" and a sense of belonging and comfort to a family that was struggling to adapt to the new normal of pandemic caregiving.
The online library became a site I frequently visited, as my dad would not be at peace until he knew his wife would be provided for after his death. "The Survivors Benefits and Services for Veterans and their Families" is just one example of the helpful downloads I utilized to navigate the complicated landscape of veterans' benefits and care, and is highly recommended for anyone interested in providing veteran-centric care.
Veteran Resources for Benefits
The links below are resources to Veterans Service Organizations (VSOs). They can assist veterans and their families in many ways, including answering questions, advising and educating them on what benefits are available.
Veterans Day 2021 is the first not shared with the man who gave his life for something bigger than himself, and who raised me to respect and honor all countries, nations and people. I will continue to serve in memory of him by sharing knowledge to improve care for our veterans and their families.
To our men and women in uniform, past, present and future, thank you.
If I can assist you in your journey for veteran care, please reach out to me by email: tross@axxess.com.