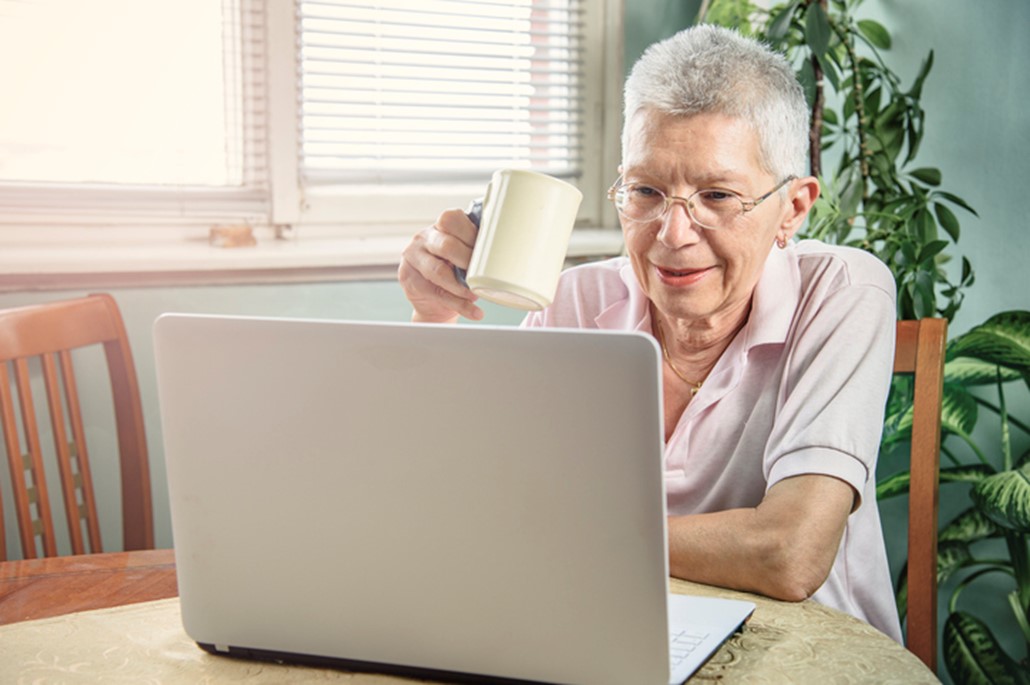 In this episode, Maria Botham, founder and CEO of The Loop Village, discusses the unique online community created for older adults. Botham created The Loop Village with her cofounder after realizing the effect that isolation from COVID-19 was causing in seniors.
She talks more about the ideas behind The Loop Village, as well as how the special online space is changing how older adults socialize as they age at home.
Topics discussed:
What The Loop Village is and how it came about
The Loop Village's unique design
How socialization through The Loop Village can help older adults
Conversation Highlights:
To begin, Botham explains that The Loop Village offers three services in the community: companionship, live events and classes, and a virtual café.
The companionship offers a one-on-one "village buddy" who helps the senior navigate the technology, as well as their welcoming into The Village. Live events and classes are things like a movie night, poetry reading or documentary club from their home, sharing the experience with other people. The virtual café is a space where they can eat a meal while socializing with others.
Botham adds that the café is especially helpful because eating is naturally social. Having someone to eat with helps seniors put more thought into their meals and helps them avoid missing meals. Most importantly, food is a natural ice breaker that gets people talking.
Socializing is so important to maintain mind power as people age. The café provides a space for older adults to engage in conversations that keep them stimulated throughout the day.
Although it can be stressful for older adults to learn how to use technology to join The Village (which is through a phone, tablet or computer), a member's village buddy can help ease the stress by walking each person through the process. The village buddies also help ensure that the seniors always see a familiar face in the village. This helps to bring people out of their shell and start reaping the benefits of a virtual community connection.
After listening to this episode, I think that like me, you will have a better understanding of how a virtual community can become an important vehicle for connection during one of the most isolating times in our recent history. You will also walk away with a stronger idea of how important socialization is as we age at home and how innovative spaces like The Loop Village can truly make that an exciting and engaging opportunity for older adults.
You can listen to this podcast here, or on Apple Podcasts, Google, YouTube or wherever you listen to podcasts.
To learn more about how professionals like Maria Botham are helping to make sure that seniors and the home care field are not being left out of technology and all its possibilities, listen to my interview with Emma Dickison, CFE, CSA, president and CEO of Home Helpers Home Care.
If this episode has been helpful, be sure to leave a five-star review and share the podcast with your friends to help us in the national effort to educate about home healthcare options. You can connect with our host, Merrily Orsini, on Twitter: @MerrilyO.
Sponsors
The Help Choose Home podcast series is a collaborative effort by Axxess, the National Association for Home Care and Hospice and corecubed to educate the public about the many benefits of the in-home care industry, which includes non-medical home care, private duty nursing care, medical home health, hospice and other in-home health and wellness services.
Access the full Help Choose Home podcast library here.
Rate, Review and Subscribe