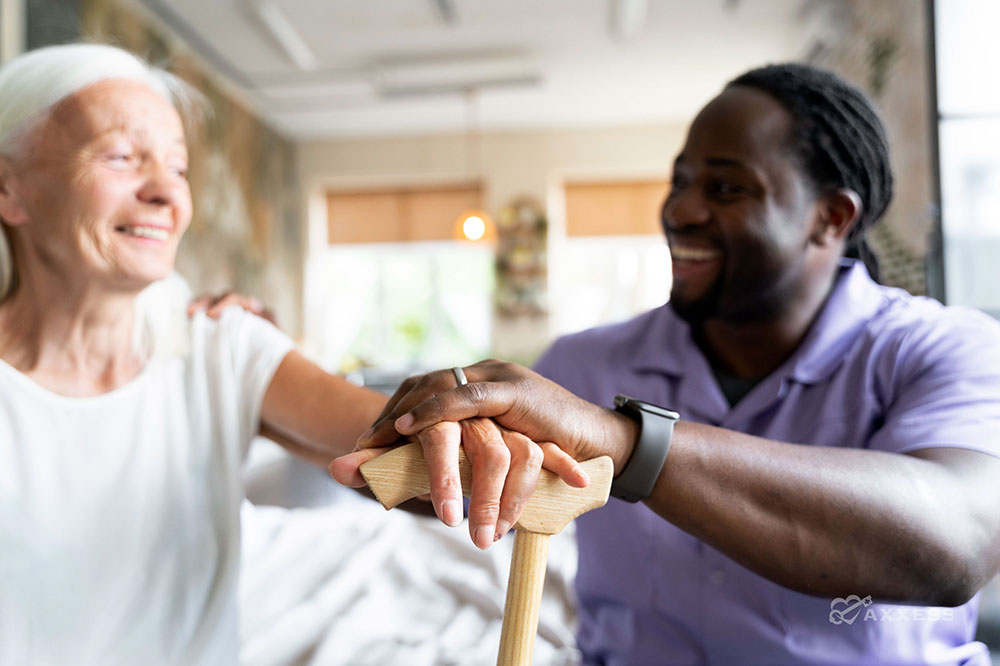 In 2020, several hurricanes hit the Gulf states, causing major destruction and devastation. At that time, I was working for a hospice and home health organization that had locations in the areas that were hit hardest.
I was on calls with the regional and corporate teams to ensure our staff, patients and their families had what they needed before the storms. On one call during the storm, it was mentioned that we had a home care nurse trapped in her attic with her dog and a company-issued laptop. We made a plan and soon had boats and a U.S. Coast Guard helicopter headed to save our nurse.
Was it the regional leader in me that quickly jumped into action, coordinating efforts? Maybe, but I believe those instincts actually stem from the social worker in me.
Because March is recognized as National Social Work Month, let's celebrate the social workers around us who are sometimes unsung heroes.
A Social Worker's Role in Healthcare
Social workers are great at assessing issues and approaching situations a little more holistically than linking people to needed resources. Our role in healthcare runs the gamut from gaining trust to helping a patient and family through crisis, even death.
When working in the hospital, more than once I met with a patient's family and physicians as a group to discuss organ donation or removing life support, ensuring the family understood the medical jargon. Whether it is getting to know a non-compliant home health patient to discover they kept getting readmitted to the hospital because they could not afford their medications, or helping a terminally ill patient in hospice care write letters for her daughter's wedding, social workers connect the dots.
Connecting the Dots for Other Social Workers
Now I take my experience from years in the field and help design hospice solutions for organizations of all sizes. Even though I am no longer in direct contact with patients, I am still connecting the dots.
As experienced hospice professionals, we take specific software requests from our clients and connect the dots for our engineers to build the features. We connect the sales and implementation teams to the new features we design. I am connecting the dots for other social workers, bereavement and volunteer coordinators that currently work in the field, aiding their care of patients and their families every day.
The National Association of Social Workers decided that this year's theme for National Social Work Month is "The Time Is Right for Social Work." My question is: when would the time be wrong? Many patients and caregivers just need help connecting the dots.
Axxess Hospice, a cloud-based hospice and palliative care software, is designed by hospice experts for hospice professionals.