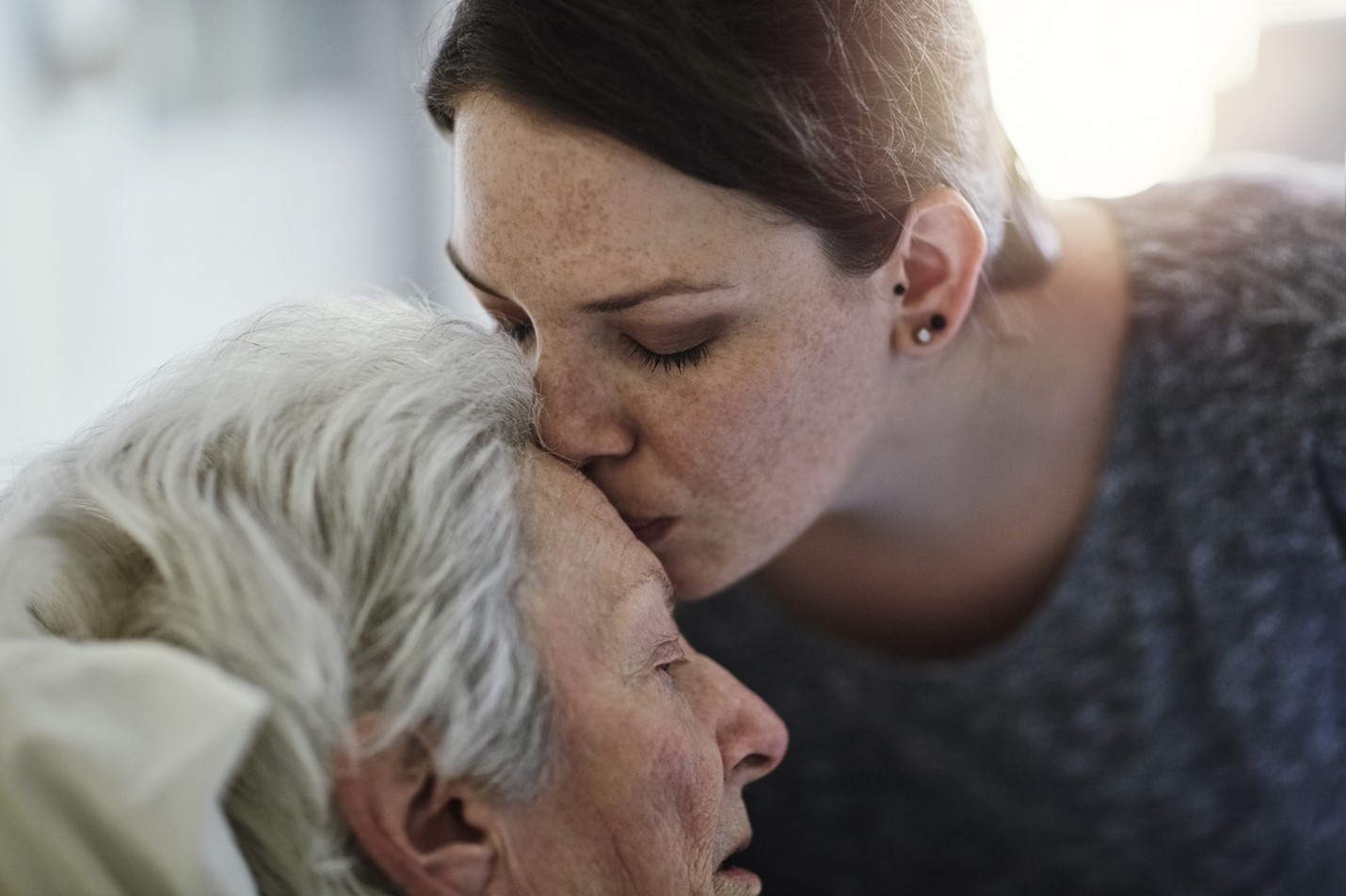 In this episode of Help Choose Home, we're joined by Beth Cavenaugh, a certified hospice and palliative care nurse and author of "Some Light at the End, An End-of-Life Guidebook for Patients and Their Caregivers." Her book is an invitation to walk towards the powerful end of life instead of running away from it.
Beth has been a hospice nurse for 15 years and a nurse for 25 in home settings, in-patient units and hospitals. She specializes in helping demystify death for patients and their families while cultivating an appreciation for the end of life. She also has a private reiki practice which helps support physical, emotional and spiritual healing for adults and teens.
Topics discussed include:
How to work with hospice teams even when you're not emotionally ready to accept the end.
The care at home support options available for those who wish to die at home.
Ways to be radically present with your loved one as he or she approaches death, and some small rituals you can use to mark the event.
Conversation Highlights:
Beth brings 25 years of nursing experience in home settings, in-patient units and hospitals to the table. She discusses the time hospice nurses spend educating families about symptom management and end of life processes, including how to manage anxiety and spiritually process the end of life.
She condensed those conversations down into an easily accessible reference book to provide guidance for patients who are recommended to hospice but might not feel emotionally ready to seek hospice care.
Beth hopes that her book will be used to better educate the public about the process of dying, and about their care and support options during that process. Beth discusses how she made mistakes caring for her mother and how partnering with a hospice team would have helped her handle the responsibility. Living fully until you can no longer live is a central theme of Beth's book, which gives the reader tips on how to navigate the nitty gritty of the end of life.
We learn ways for family members to show up for the powerful and sacred event of death. She encourages listeners to lean in to the experience and connect on a deep level with their loved one. She also suggests small rituals you can use to mark the event and be present in the moment shortly after the death. This will help you remember their passing in a reverent way.
After listening to this episode, I think that like me, you'll come away with a greater understanding and appreciation for the way hospice care at home can support families who wish to be present for their loved ones as they approach death. By partnering with a hospice team and making plans for the end of life early on, you can be radically present at the sacred event that is the passing of a loved one.
You can listen to today's episode here, or on Apple Podcasts, Google, YouTube or wherever you listen to podcasts.
To learn more about how partnering with hospice care can prepare you or a loved one for the end of life, listen to my interview with Jan Jones, RN, BSN, recently retired CEO of The Elizabeth Hospice in San Diego, California. Learn how hospice combines the expertise of doctors, nurses, social workers, spiritual counselors, home health aides and volunteers to create an intradisciplinary team that provides care for individuals and their families during times of life-limiting illness.
If this episode has been helpful, be sure to leave a five-star review and share the podcast with your friends to help us in the national effort to educate about home healthcare options! You can connect with me, Merrily Orsini, on Twitter: @MerrilyO.
Sponsors
The Help Choose Home podcast series is a collaborative effort by the National Association for Home Care and Hospice, Axxess, and corecubed to educate the public about the many benefits of the in-home care industry, which includes non-medical home care, private duty nursing care, medical home health, hospice, and other in-home health and wellness services.
Access the full Help Choose Home podcast library here.
Rate, Review & Subscribe