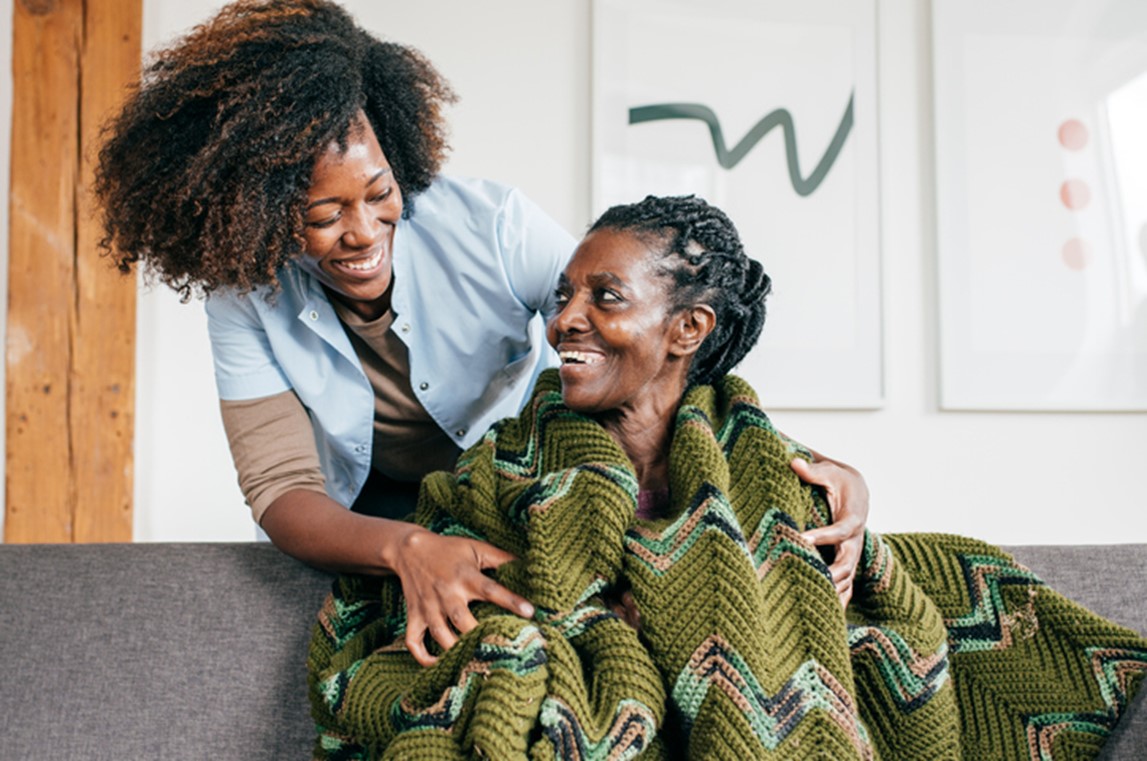 In this episode of the Help Choose Home podcast, Alice Bonner, PhD, RN, FAAN, director of the Johns Hopkins School of Nursing CAPABLE Program and senior advisor for the Institute for Health Improvement (IHI), explains the work she does with CAPABLE and IHI, along with her nursing experience of over 30 years.
CAPABLE stands for Community Aging in Place – Advancing Better Living for Elders. While focusing on function and cost, CAPABLE connects a registered nurse, handy worker and occupational therapist together to create a network of care that helps aging adults live safely and independently at home.
Topics discussed:
The CAPABLE Program and how it impacts the field of home care
Ways initiatives like the CAPABLE Program have started to spread across the country
Bonner's work with the Institute for Health Improvement
Conversation Highlights
Many seniors want to age wherever they call home because of familiarity and the rich relationships they have built around them. CAPABLE combines a team to make sure that everyone has that option.
Bonner explains that there is a push in Washington to expand home and community-based aging initiatives, like CAPABLE, that focus on the social determinants of health to make sure that aging in place is possible. With this in mind, if people push for more legislation toward these initiatives, programs like CAPABLE can become more available to a wider range of communities across the country.
Along with the conversation around expanding programs like CAPABLE, Bonner believes that these programs have a great return on investment. Oftentimes, they save people money on both the consumer and professional side of home healthcare.
The program measures incidents like hospital visits, specialty care visits and fall prevention and depression to help gauge the success of the program. As the rates of all these factors decrease with the help of the program, home care needs increase, as they are better able to age at home.
Lastly, Bonner says that everyone has the power to make programs like CAPABLE more available because everyone will deal with aging at some point. Doing things like writing letters to legislators or seeking other ways to increase awareness of programs like this can help create them in more communities.
Listeners will be well-versed on the CAPABLE Program and how impactful it is to the people who have access to it. The episode also has a lot of great information about how cost-effective and financially beneficial more programs like the CAPABLE Program could be to all parties involved.
To learn more about how people like Alice Bonner are helping to implement programs that bring together healthcare professionals and handy workers to ensure a conducive space for seniors to age at home, listen to this interview with Kevin Heraty, chief development officer of Cantata Adult Life Services, a nonprofit that provides care from a network of services, including handy workers and in-home caregiving services.
If this episode has been helpful, be sure to leave a five-star review and share the podcast with your friends to help us in the national effort to educate about home healthcare options. You can connect with host, Merrily Orsini, on Twitter: @MerrilyO.
Sponsors
The Help Choose Home podcast series is a collaborative effort by Axxess, the National Association for Home Care and Hospice and corecubed to educate the public about the many benefits of the in-home care industry, which includes non-medical home care, private duty nursing care, medical home health, hospice and other in-home health and wellness services.
Rate, Review and Subscribe