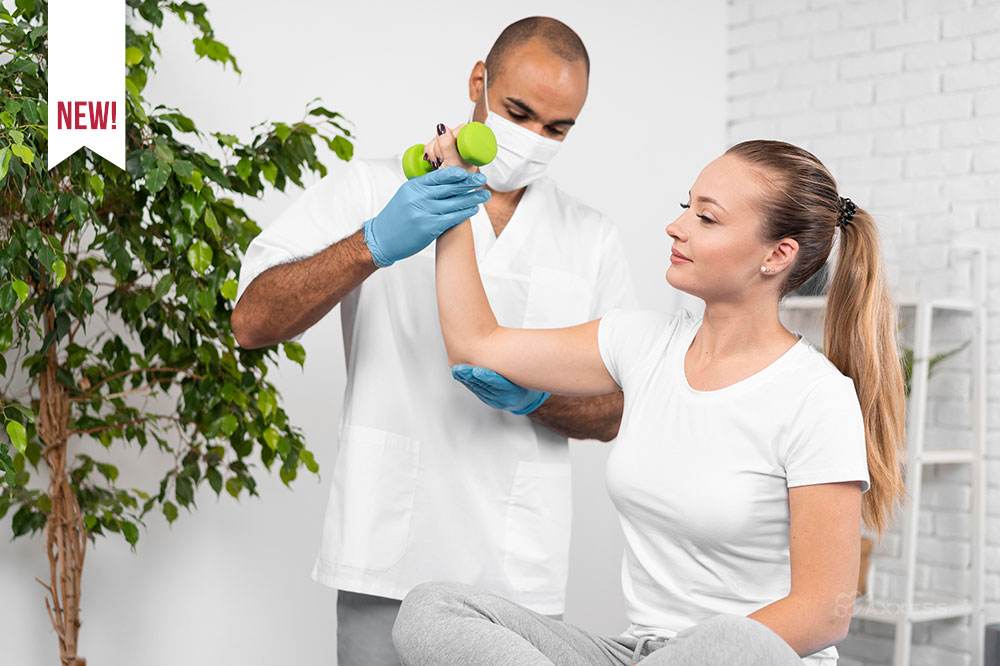 Ever wonder why some people can receive care in the home while others do not seem to qualify for at-home care?
Many people in the care at home industry use terms like "home health" and "home care" interchangeably. At Axxess, we have developed two separate and distinctly different solutions for home health and home care to accommodate for their differences.
Key differences in home healthcare and home care are the types of care provided, eligibility for services, payment, frequency, length and location of care.
What Is Home Health?
Home healthcare provides professional medical assistance and falls under the Centers for Medicare and Medicaid Services (CMS) rules.
It is ordered by a physician and is typically short-term, intermittent care by a medical professional. These services include:
Skilled nursing
Physical therapy
Occupational therapy
Speech therapy
Wound care
The goal of home health is to help people recover from a medical incident or to teach the patient and their family how to perform the necessary care on an ongoing basis.
What Is Home Care?
Home care is generally referring to non-medical care, typically assisting with activities of daily living (ADLs), like bathing, toileting, dressing and grooming, although medical care is an option as well.
Home care can also include:
Transportation
Housekeeping
Meal preparation
Companionship
Medication reminders
These services are provided by non-licensed professional caregivers. Home healthcare may also provide some assistance with ADLs but only when there is a medical need.
What Is Covered in Home Health and Home Care?
Payment sources for home health and home care also differ.
Home healthcare is covered by Medicare, Medicaid and private insurance, while home care is paid out of pocket, by Medicaid or a long-term care insurance.
Likewise, there are differences in eligibility requirements.
Home healthcare requires a doctor's order, and the patient must have a limited ability to leave the home, requiring significant assistance when doing so. The care must be part-time or intermittent and the visits are typically only a few hours per week.
Home care services do not require a physician's order in most cases and can be provided in the home or in the community. Home care services can also be long-term and can last for longer time periods, even up to 24 hours per day.
What About Pediatric Care in the Home?
One more set of services that fall under home care are pediatric and adult patients who receive skilled medical care in the home. Pediatric medical care is much more common than adult extended private duty nursing. Most payers do not cover these services, and Medicaid coverage changes after the patient turns 21, which may not allow for extended care. However, there are instances when workers' compensation, a trust or a settlement stipulation in a lawsuit, as well as some insurance plans, allow for adults to have extended hourly care.
You might wonder why this medical care would fall under the category of home care instead of home health. Pediatric medical care, often called Pediatric Private Duty Nursing (PDN), is usually long-term care provided in lengthy increments, typically 12-hour shifts. It is common for pediatric clients when first arriving home from the hospital to require home care services of round-the-clock nursing, 24 hours a day.
Medicare does not pay for this long-term, hourly care. Medicaid and private insurances are typically the payers for these clients.
There is also not a requirement for kids to only receive home care services in their homes. These licensed, professional services can be provided at school or in the community. Because of this, pediatric services are more similar to the payers, length of care, location of care and eligibility of home care, and fall into that category.
Whether you own a home care organization and are wanting to offer other services, or you are just getting started in the care at home industry, the future of healthcare is in the home. Starting these programs now will be prudent to meet the coming demands.
Axxess has cloud-based, HIPAA-compliant software to accommodate home health patients, home care clients and pediatric clients.