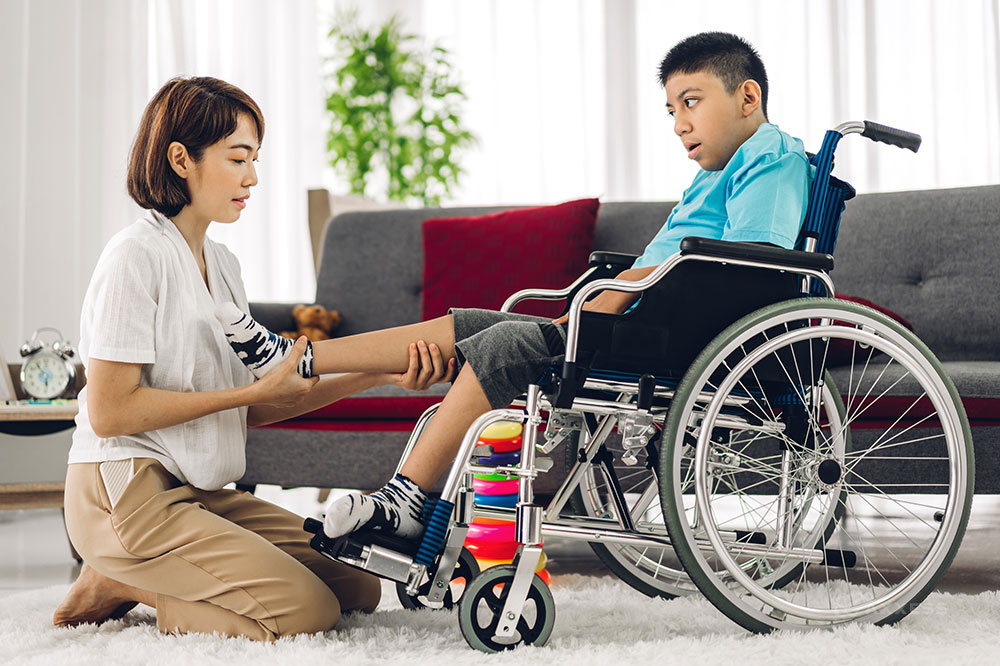 Anyone who works with children knows that they move around a lot. In many ways, this can be true of children with special healthcare needs, including those with limited mobility.
Higher acuity pediatrics, who may receive private duty nursing in the home, can have durable medical equipment and supplies that must always be near the child. Families and clinicians need to keep up with the equipment and supplies that the child might need outside of the home, even if the child's need for certain supplies seems unlikely.
One specific item that should always be near a pediatric client who has a tracheostomy is a to-go bag.
Why Is a To-Go Bag Necessary?
A to-go bag will have supplies that may potentially be used while the child is away from the home. This can include when a parent or clinician moves the child from one room to another, when the child attends school or when traveling to the child's physician appointments.
Some of the supplies in a to-go bag will not be needed, but if they are, they will be needed quickly to avoid an emergency, which is why surplus supplies are needed for each bag. Use of a tracheostomy to-go bag has proven to help curb adverse events, further protecting pediatric clients.
What Is Needed in a Tracheostomy To-Go Bag?
Pediatric tracheostomy tubes are different from adult tracheostomy tubes due to the lack of an inner cannula. When a pediatric trach is dislodged or removed, the airway is immediately compromised. This is why having a to-go bag nearby at all times is vital.
The pediatric trach to-go bag should include the following items:
· An extra trach of the same size with an obturator (cleaned)
· A trach that is half a size down from the size normally used, with an obturator (cleaned)
· Extra tracheostomy ties
· A bag valve mask (commonly called Ambu bag) with both a tracheostomy and a face mask connector
· A portable suction machine
· Suction catheters
· Sterile saline bullets
· Tracheostomy cleaning supplies
· A syringe to inflate cuff, if applicable
· A small towel roll or blanket
· Oxygen and related supplies, if applicable
Use this checklist for each to-go bag to guarantee that no items are missing.
It is best practice to check the to-go bag once you are back in the home and clean and replace any used items immediately so that the bag is ready to go for the next outing.
Ensure standardized tracheostomy education is given to all caregivers, even those who are not assigned visits to a pediatric tracheostomy client. This will help reinforce the gravity of the condition, further protecting these fragile clients.
Taking the best care of pediatric tracheostomy clients can only happen by mandating to-go bags that are always available and fully stocked, paired with properly trained caregivers ready to assist.
Axxess Home Care is a cloud-based home care software designed for pediatric, medical and non-medical home care. Improve client outcomes with built-in caregiver matching capabilities, customized reports and training resources in Axxess Home Care.