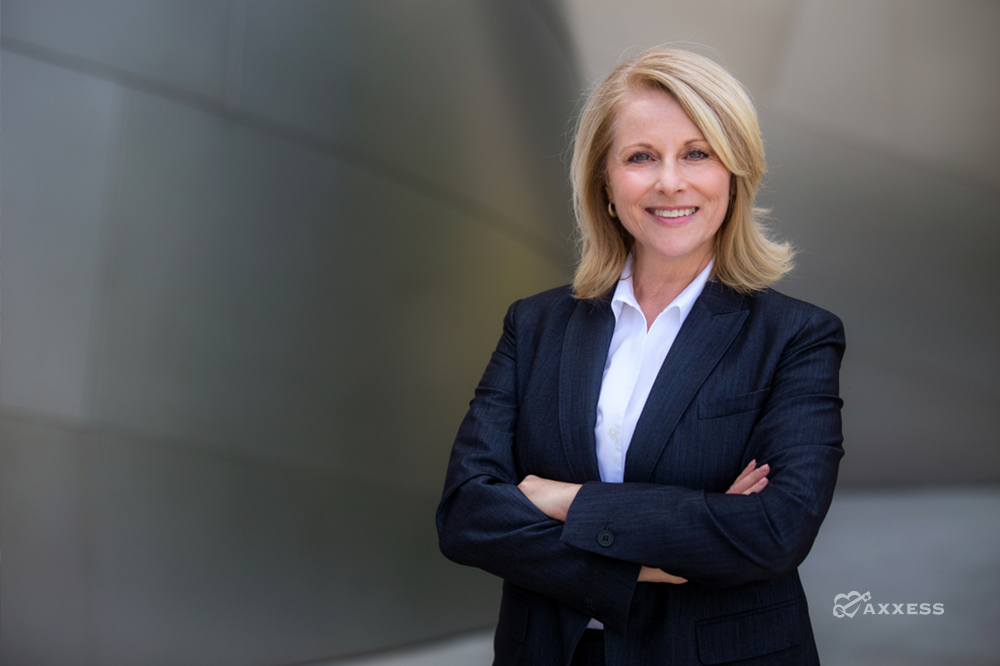 I have a 'pet peeve' that I mention often when I speak at events. The Electronic Medical Record (EMR) was designed to assist the clinician in creating a "Point of Care" method of documentation that would improve communication among disciplines, maintain confidentiality of the medical record, and collect meaningful patient information at the exact time of the assessment with detailed accuracy.
Today, "point of care" documentation rarely happens. As a matter of fact, it is estimated that less than 20% of documentation is completed at the point of care. Rather, documentation is completed at the "point of restaurant," "point of airline seat," "point of personal living room," "point of bedroom," etc. Clinician convenience rather than accuracy is the standard practice in many agencies. Often these assessments are started 8 to 24 hours following contact with the patient. The amount of information we retain from memory after leaving the patient's home raises concerns about the accuracy of that documentation.
Early Days of Mandated Documentation
In the mid-1990s, the University of Colorado was contracted by the Centers for Medicare and Medicaid Services (CMS) for the main purpose of creating a tool that would allow CMS to measure patient outcomes in the home. In January 2000, CMS mandated the use of the OASIS assessment. Clinicians at the time were not prepared. Nurses and therapists feverishly gathered information (on paper) at the Start of Care, at routine visits and at all other OASIS timepoints.
It was all new then, with most clinicians struggling to learn the assessment. Clinicians grappled at just how to get all of the 100-plus questions answered and to complete an integrated assessment in an hour or less. Clinicians quickly realized that rushing through this new assessment format would impact patient outcomes and eventually Star Ratings. Soon nurses and therapists began "taking notes" relative to assessment findings and finishing the required documentation at home or another convenient site.
EMR to the Rescue
It didn't take long before technology companies across the U.S. recognized the need for a home health software to relieve the documentation burden. The early 2000s gave way to the new and exciting electronic medical records (EMR) business. While EMRs required fewer paper documents, this new form of documentation was not met with 100% acceptance by many clinicians. Many were resistant to the change and continued to take limited notes in the home (perhaps writing down vital signs and other limited information about the patient) and continued to do most of their documentation at somewhere convenient for themselves.
Home Health Software Documentation Secrets
Secret #1: Memory is not always accurate. Documenting patient care AFTER leaving the patient's home is not conducive to accurate and compliant charting. Clinicians juggle multiple responsibilities during a day. Among those responsibilities are patient care visits, team meetings, physician calls, and family responsibilities. Most clinicians visit between six and eight patients a day, sometimes more. With all this information tasked to memory, studies show it is impossible to retain the detail necessary to provide documentation that is accurate and compliant. Consider the "Ebbinghaus Forgetting Curve." The chart below describes the proven retention rate of information up to and including 31 days past the event.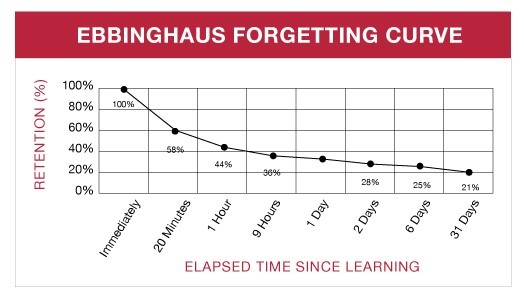 Secret #2: Notes written in the home on pieces of paper or in notebooks that are transported from patient to patient are NOT HIPAA-compliant. Statistics show that the loss of paper records accounts for nearly 25% of all HIPAA breaches. With all the talk about encryption and other high-tech ways to safeguard protected health information (PHI), Health Insurance Portability and Accountability Act (HIPAA) violations can be traced to the simplest task, jotting down notes about a patient on a piece of paper. Agency staff education on HIPAA should highlight the use of notepads or other written materials that often lead to a breach. Consider what happens to the hand-written notes once information is entered into to the software system. Often there is no need for the notes once the entry of information is complete. Depending on where the point of documentation is, these handwritten pieces of paper may end up in the clinician's home trash, restaurant trash, etc. Agencies will not have a clear understanding of this danger until one of those handwritten notes is found and there is a breach.
Key Takeaways
If it wasn't documented, it didn't happen. Forgetting key pieces of information could be costly. You can't remember everything. Point of care documentation allows for accuracy and improved compliance. With PDGM we must strive for the most detailed and most accurate documentation possible to support our need in the home.
Leave the paper at home. Note-taking for future documentation is risky. HIPAA violations still can be traced to the simplest task: jotting down notes about a patient on a piece of paper. HIPAA violations are expensive. Penalties for noncompliance range from $100 to $50,000 per violation with a maximum penalty of $1.5 million per year for repeating the same violation(s).
Point of care documentation is necessary to assure all disciplines have access to patient information that may be critical to their care. Any lapse in time could cause medical errors and change the course of our outcomes.
Point of Care with Home Health Software
Remember that the Axxess' home health software has a mobile application that enables point of care documentation. Axxess understands that compliance improves significantly when staff have familiarity with their documentation device(s).
Using Axxess Home Health, clinicians can easily access the entire OASIS assessment, visit notes, etc., through any internet browser and on any device: PC, tablet, or phone. Cloud-based redundant servers enable robust and uninterrupted service so that documentation can be completed at the patient's side anytime, anywhere.