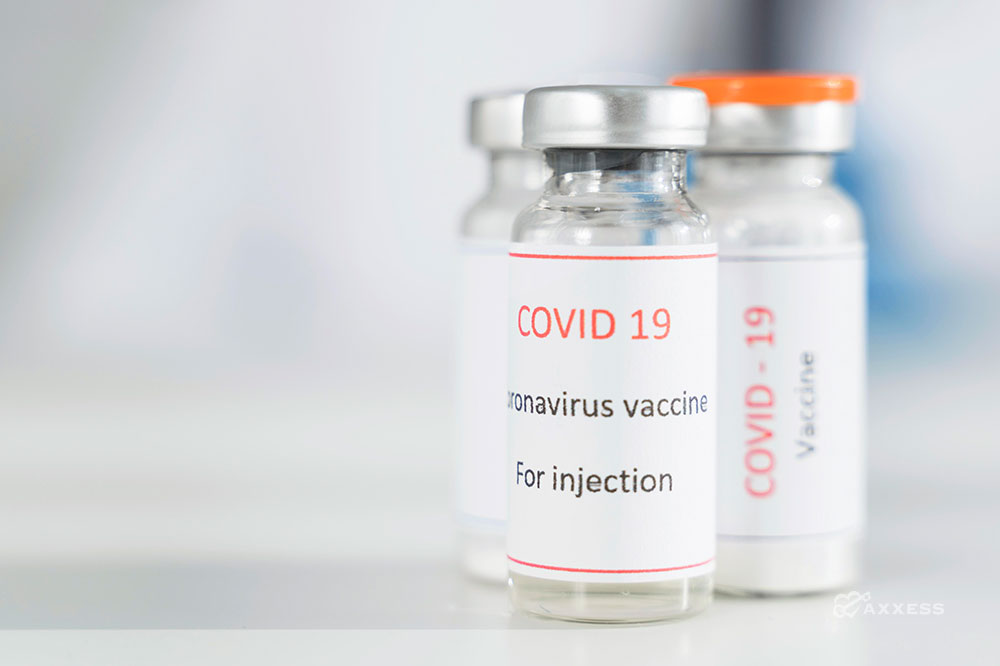 Scientists took nine months to develop and test COVID-19 vaccines and still managed to beat their planned release date by one month, a goal many said was unrealistic for a task that should take years. Efforts to create a COVID-19 vaccine were prioritized thanks to a federal partnership called Operation Warp Speed, with the ambitious goal of having a vaccine available to the public by January 2021.
With six vaccine contenders in production, the Pfizer-BioNTech COVID-19 Vaccine and Moderna COVID-19 Vaccine are the first approved for public use, allowed for people age 16 and over.
The vaccines are now being distributed among two targeted populations: healthcare workers and adults living in long-term facilities. Yet while these workers are first in line, home healthcare organizations should be prepared for some employees who aren't comfortable receiving a dose.
Can Organizations Require Vaccination?
As of December 2020, there were more than 249,000 confirmed COVID-19 cases and 866 COVID-19-related deaths among healthcare personnel, leading to the Centers for Disease Control and Prevention (CDC) recommendation that this group be first in line as recipients.
Since these COVID-19 vaccines are the first of their kind, regulations are being drafted on vaccine planning and implementation. When considering mandating the vaccination for all employees, consider a ruling the U.S. Department of Labor's Occupational Safety and Health Administration (OSHA) has given on mandatory flu vaccinations in the workplace, stating that employers have the right to require employees to receive the vaccine.
However, workers are protected under section 11(c) of the Occupational Safety and Health Act of 1970 to refuse vaccination if they believe safety is a concern.
Some home healthcare industry leaders say while mandating the COVID-19 vaccine makes clinical sense, it still creates room for risk. Labor and employment law experts have added weight to the risk argument, advising employers to strongly encourage the vaccine at this time, that mandating a new vaccine can have undesirable consequences.
How can home healthcare organizations protect patients and employees while respecting individual rights and freedom?
Knowledge Is Key
A survey of nurses by the American Nurses Association found that 70-84% of nurses mistrust the vaccine development for COVID-19. Interestingly, 64% of the nurses admitted to getting their information from the politically charged mainstream media.
Misinformation and fear of the unknown are causing apprehension of this new vaccine. Help reduce these fears by educating employees on the safety of the vaccine. Share the results of the clinical trials that led the CDC to recommend public use.
Help employees understand that receiving the vaccine does not mean public health officials are simply hoping for the best. In fact, receiving the vaccine is not the final step in the distribution process. Recipients' results will be monitored in real time through safety monitoring programs by the CDC, the Food and Drug Administration (FDA) and other federal partners.
The CDC's smartphone app v-safe provides personalized health check-ins for those who have received the COVID-19 vaccine. Users of v-safe receive daily check-ins for the first week post-vaccination, then once a week for five weeks, and any side effects will be submitted to the safety systems in place.
What's more, the pros and cons of the vaccine have already been considered. In order for any vaccine to be recommended by the FDA under an Emergency Use Authorization (EUA), "the FDA must determine that the vaccine's known or potential benefits outweigh known or potential risks."
Before anyone receives the vaccine, they will be given the COVID-19 EUA that details all known facts involving the vaccine.
Remember the Patient but Don't Forget the Clinician
Healthcare personnel were specifically chosen as the initial recipients because of their direct influence on public health: both in the risk of them spreading the virus to others and their ability to continue caring for patients through immunity to the virus.
For employees who don't want to receive the vaccine, it's important to understand and respect their choice, and make some operational changes to accommodate them. Schedule non-vaccinated clinicians and employees to only visit patients who are not at a high risk of contracting the virus. Conduct routine COVID-19 tests and adhere to the safety precautions already in place. Continue to inform staff on vaccine results as they are updated and request the permission of vaccinated employees to share any side effects they may experience.
Treat this safety precaution of a COVID-19 vaccine with the mentality of "we're all in this together," and your staff will feel more comfortable knowing that they are not alone in the fight to stop the spread of the virus.