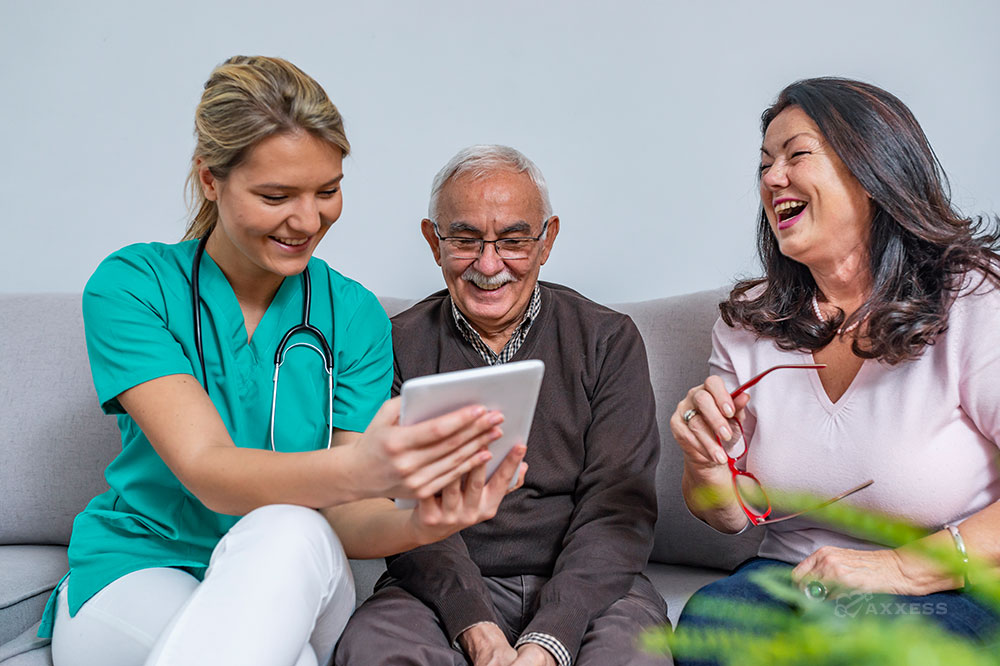 Delivering care is complex, but the right technological tools can reduce administrative costs and streamline your operations. Integrations can help your care at home organization achieve smooth operational efficiency with improved care coordination and document management.
Improve the Referral Process
A survey by Porter Research found that 60% of referring providers said they would switch to a new post-acute care provider if that organization could accept electronic referrals.
Having interoperability at intake can set your organization apart with potential referral partners. When it is easier to securely accept patient information and do business together, referral relationships improve, making your organization a preferred partner.
A structured and reliable workflow enables simplified care communication and coordination.
Organizations with the ability to quickly process documents and referrals from facility discharge to admission in one solution means that patients can get the care they need sooner, improving their experience.
Track Orders and Physician Management
Our solution not only allows easy management of physician lists, a physician portal and PECOS verification, but it can also help your team work to the top of their license. Axxess offers multiple industry-leading integration solutions. Solutions like DoctorAlliance, Worldview and Forcura have various systems to move processes along, from sending orders in the physician's preferred method – electronically, fax or paper, to automatically resending overdue orders
Using an orders management integration will save your organization time and reduce overheard, while creating a streamlined ease of use process for the physician through interoperability. Clients can connect with a health information network of more than 600,000 healthcare providers, 35,000 clinics and thousands of hospitals.
Billing and Data Analysis
Customer relationship management software enables your organization to analyze referral trends and compare the results to Medicare claims data to build your strategy for market growth. Solutions like Playmaker and ReferralConnect can help your organization make strategic decisions and gain valuable insight into the market.
Axxess' mobile solutions work with electronic visit verification partners nationally to ensure your organization meets compliance requirements for smooth billing. Revenue cycle management tools provide auto-generated billing claims and submissions, claim tracking, remittance advice and corrections. Axxess' billing tools and integrations can improve efficiency and increase your ability to work with more payers. Our direct connection to Medicare can decrease DSO, along with our RCM claims scrubber and auto-claim remittance posting.
Analyze your data using Axxess' business intelligence, powered by Tableau. This service provides actionable insights and performance analytics across your business to help make informed decisions, allowing the implantation of strategic plans and growth.
Measure Patient Data
Axxess is a CMS-approved CAHPS vendor for home health and hospice organizations. Our technology-driven survey delivers patient feedback in real time. Use Axxess CAHPS to identify patient needs and improve future outcomes. Organizations can also obtain market information like ratings of competitors in your local area.
Interoperability is the key to success for providing excellent care. Take advantage of these solutions and integrations to grow your business.
Axxess Hospice, a cloud-based hospice software, offers a multitude of integrations to improve your clinical, financial and operational capabilities.