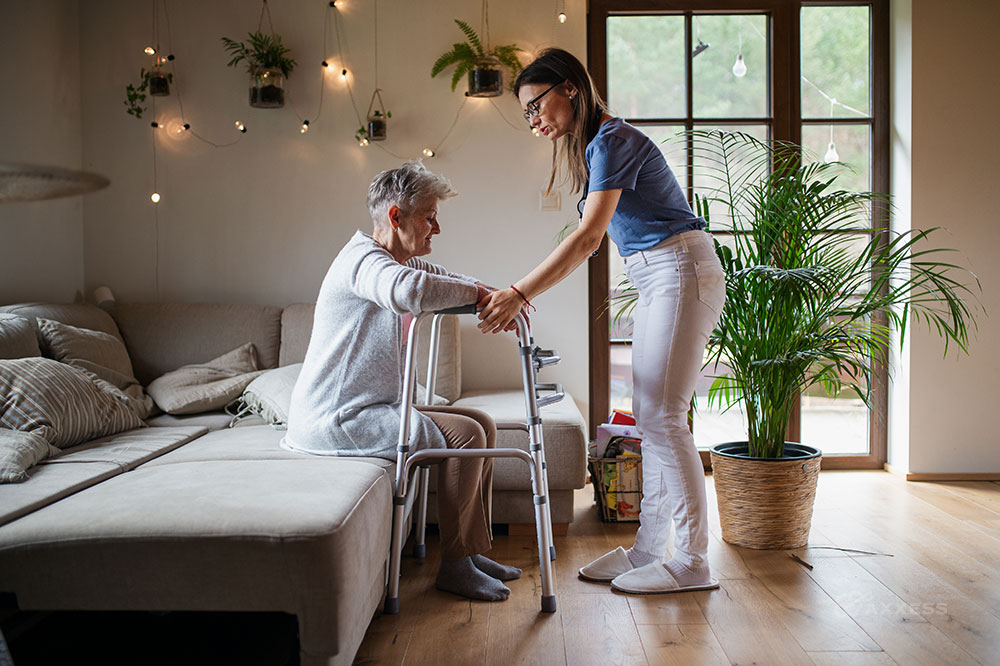 "My father no longer finds joy in the hobbies he usually enjoys. This has been going on for a few weeks now."
"I think my mother is losing her memory, she sometimes doubles her medication dose to hide it."
"My patient used to be able to put on her clothes and eat on her own, but it's been getting worse over the years, and now I need to help with the laundry and grocery shopping, too."
Do these scenarios sound familiar? These are some of the common examples of elderly people suffering from dementia or depression. However, it is difficult to distinguish one from the other, especially if caregivers and family members have no medical knowledge of the two conditions.
With May being Mental Health Awareness Month, hospice clinicians can use this opportunity to educate patients and their families on how to recognize the difference between dementia and depression, and how to respond.
Mental Health Characteristics to Examine
A trick to remember is the mnemonic OMCSAI:
O – Onset:

In depression, this occurs more rapidly in a span of weeks to months.
In dementia, this occurs gradually over a long period of time, from months to years.

M – Mood:

In depression, the person feels low, is apathetic, unhappy most of the time, worries a lot, feels anxious, believes that life is worthless and has self-harming ideations. The person tends to stay in this mood most of the time.
In dementia, the person's mood fluctuates and can have changes in behavior and personality.

C – Course:

In depression, this condition is chronic but can be treated with medication and behavioral therapy.
In dementia, this condition is also chronic but will deteriorate over time, even with medication and therapy.

S – Self-Awareness:

In depression, the person may have trouble focusing and concentrating on tasks. However, when these instances occur, they tend to pay attention to them and are likely to be concerned. The person also tends to dwell on memories, especially negative events in their life.
In dementia, the person may be unaware or indifferent of their cognitive impairment. If they are aware, they may try to hide this memory lapse.

A – Activities of Daily Living (ADLs):

In depression, the person may disregard basic self-care, such as grooming, bathing and eating. However, the person can still perform other tasks, such as dressing, toileting and ambulating.
In dementia, the person may have intact skills, but these will be impaired over time and the person will have difficulty in performing these tasks, needing assistance from a caregiver.

I – Instrumental Activities of Daily Living:

In depression, these skills may be intact or compromised, depending on the patient's mood.
In dementia, these skills may be intact in the early stages but will change over time and will decline earlier than the ability to carry out ADLs. Examples would be difficulty in paying bills on time or managing finances.
Remembering the six details that make up OMCSAI is a helpful way to differentiate between depression and dementia.
As such, an accurate patient history and thorough documentation are critical aspects when working as a clinician. It is important to note that only physicians can confirm these conditions as diagnoses; clinicians may make referrals based upon their patient assessments, ensuring the patient will have proper coordination of care.
Axxess Hospice, a cloud-based hospice software, offers mobile documentation capabilities to accurately track and monitor patients in real time.