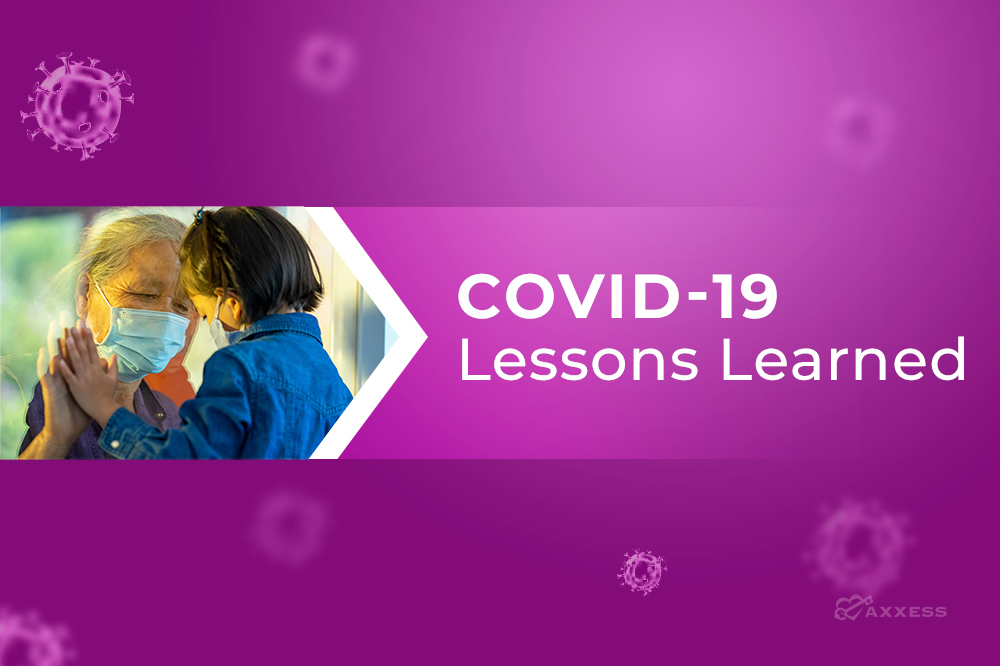 It is an easy argument to make that the COVID-19 pandemic has affected everyday life for almost everyone. The hospice industry and hospice professionals that provide care are no exception.
Hospice organizations have adjusted the ways that care is provided and adapted to new a business model. The number of hospice admissions and deaths have skyrocketed, creating a burden on hospice teams providing the care. Organizations are working diligently to meet staffing needs while adjusting their budgets to compensate for the increased expenses directly related to COVID-19.
The work that hospice bereavement professionals do is also changing dramatically. From the provision of bereavement services for children to bereavement services for their hospice teammates, the face of hospice bereavement may never look the same.
Defining the Impact
As of March 2021, more than 538,000 people in the United States have died because of COVID-19.
When estimating the number of people affected by a single COVID-19 death, the Proceedings of the National Academy of Sciences of the United States of America suggests that for each COVID-19 death there are nine bereaved loved ones left behind.
Children
While children are largely spared from becoming ill with COVID-19, many are suffering grief related to the COVID-19 death of a grandparent, parent, sibling or other family members living in the same household. In 2020, one in every 14 children was affected by the death of a parent or sibling.
Current data on the number of bereaved children due to the pandemic in its entirety is still being collected, but we should expect that number to increase exponentially due to ongoing COVID-19 deaths.
Hospice Professionals
Members of the hospice interdisciplinary group have the most interaction with patients receiving hospice care. Registered nurses, social workers, spiritual counselors and hospice aides work diligently to create trusting relationships with their patients during each visit.
When COVID-19 hit, these hospice professionals were plunged into a new world that could not include one-on-one visits to see their patients. Hospice patients residing in long-term care facilities were sequestered with more questions than answers about if hospice caregivers could visit. Homes that were welcoming and open became locked down, with hospice patients and legal representatives refusing visits out of fear of catching the virus from a visiting hospice professional.
In an industry that is built on relationships forged by trust and care, hospice professionals were left reeling from the inability to visit their patients. Even with the use of telehealth, not being able to physically spend time with patients and their loved ones created a barrier to inspiring confidence that the hospice team needs to care for patients.
Hospice professionals are not immune to grief. They grieve for the patients to whom they provided hospice care, and their grief is compounded by the separation they feel from their patients who are still alive.
In the most unfortunate circumstances, members of the hospice team were not able to see their patients just one more time before the patient's death.
Bereavement Services
Bereavement services provided by hospice organizations have never been more important.
In addition to regulatory-mandated bereavement services for family members and others affected by a patient's death, bereavement services must also be provided to long-term care facility residents who are impacted when a hospice patient dies.
Hospice bereavement programs will expand to meet the needs of large groups of diverse people.
Current bereavement services offered will need to be reviewed and revised, and new programs will need to be introduced to prepare to meet the needs of the bereaved. Hospice organizations will need to build out resources that meet the needs of children whose family member has died of COVID-19. Bereavement services also need to be extended to and developed for members of the hospice team.
By leveraging existing resources, hospice bereavement professionals can be successful in providing expanded bereavement services that meet the needs of their clients. Axxess Hospice includes comprehensive bereavement assessments throughout the software that are easy for each member of the interdisciplinary group to access.
Individualized bereavement plans of care, based on the bereavement assessments, make it easy for organizations to stay compliant while providing the most compassionate bereavement care.
By working together, members of the hospice interdisciplinary group, other hospice professionals, community-based grief counselors and intuitive hospice solutions are invaluable resources that will rise to meet the needs of the changing face of bereavement services.
Axxess Hospice is an innovative hospice software that streamlines the delivery of bereavement services so organizations can stay compliant and provide the highest quality of care before and after a patient's death.