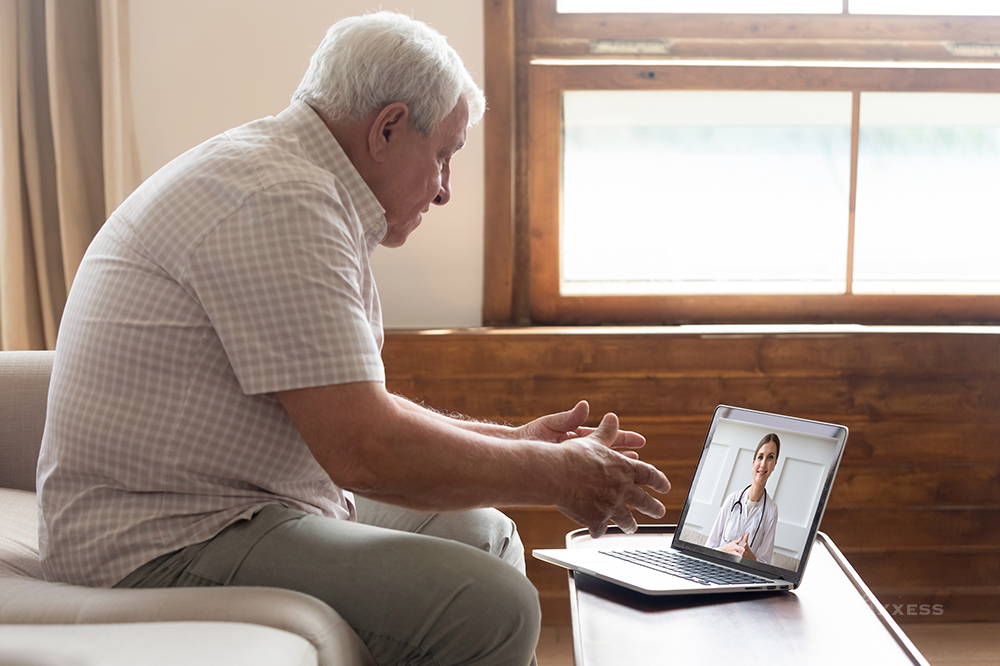 As the world deals with the coronavirus (COVID-19) pandemic, the vital work of healthcare in the home must continue.
It is evident based on the facts below technology can play a critical role in providing care while preventing the spread of the virus.
The World Health Organization (WHO) declared COVID-19 a pandemic on March 11.
There is no known treatment for COVID-19.
The number of cases and deaths is increasing every day.
Fortunately, the Centers for Disease Control and Prevention (CDC) has released a wealth of information on COVID-19, specifically as it relates to healthcare professionals. Axxess has also developed resources to assist the healthcare at home industry during the crisis. You can find that information here.
We all know that people prefer to receive healthcare in their homes. It is where patients are most comfortable, they receive the best care at home, and it is cost-effective. However, experts recommend we use "social distancing," or staying away from crowds and keeping your distance from others as much as possible.
In support of these recommendations, organizations that provide healthcare at home must rely on technology to help provide care. Telehealth is a smart way to do that.
On the same day the WHO declared COVID-19 a pandemic, Bill Dombi, President of the National Association for Homecare and Hospice (NAHC), submitted a letter to CMS requesting 'sweeping changes' to assist agencies in fighting this virus.
Among the most important requests was one for telehealth-based encounters:
Telehealth to count toward LUPA thresholds so that reimbursement is not affected
Remote care monitoring to be reimbursed by Medicare and Medicaid
This week CMS relaxed rules for telehealth to make office and hospital visits covered. It's not immediately clear if home health services will be reimbursed.
Telehealth can keep people healthy during the outbreak because the virus is spread from person to person. Limiting face-to-face contact can go a long way toward preventing the spread of the virus. Telehealth is already used in about 60 percent of hospitals, providing a 35 percent improvement in patient outcomes.
Telehealth reduces the strain on healthcare providers and facilities. It is quick and easy to get going, taking less than five minutes to set up on a smartphone, laptop or desktop computer.
A telehealth visit is just like a regular visit. Healthcare professionals deliver the same quality of care to their patients. Using Remote Care Coordinators (RCCs), patients receive (remote) face-to-face contact daily, or more often if needed. RCCs can analyze vital signs, assess for abnormalities in patient condition, remind patients to take medications, etc. RCCs report all abnormal findings to the agency, allowing the nurse or therapist to engage with the patient remotely. Physicians, nurses and others can remotely 'visit' the patient all at the same time. This enables more than 20 people to coordinate care simultaneously.
While many people are changing their work routines because of the COVID-19 pandemic, healthcare professionals are on the front lines to continue providing care. It is vital to protect patients by limiting exposure through telehealth, thereby limiting the spread of COVID-19.