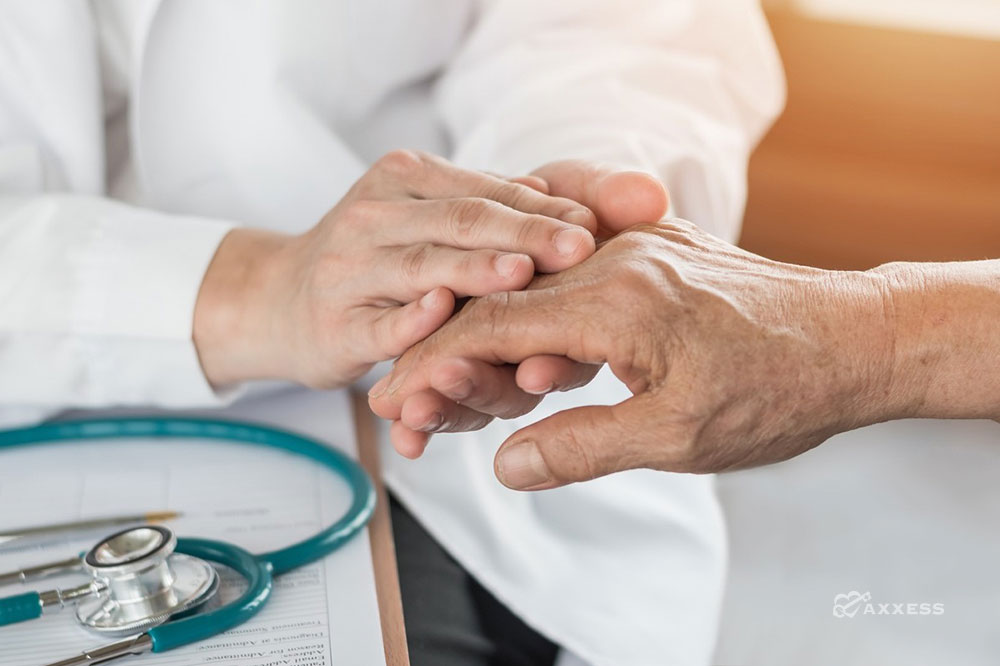 Hospice and palliative care can be care services that even those in the medical community are not fully comfortable talking about. Holly Chaffee, RN, BSN, MSN, President and CEO of VNA Care, hopes that the work she does serving more than 50,000 patients a year in Massachusetts with home health, palliative and hospice services, can help change that reality. She spoke about her work during a recent episode of the Help Choose Home podcast.
Changing the Perception About Hospice
One way that VNA Care hopes to change the conversation is to help physicians start referring patients for hospice services earlier in the care process, as well as educate physicians about how to talk to patients about end of life care. This is not easy because many people – patients and families – feel like hospice means a person is giving up on life. When a person isn't ready to give up, he or she usually doesn't want to think about hospice.
VNA Care has a program called "Bridge to Hospice" that helps start conversations about services that can aid in the process of end of life care. A nurse practitioner will visit a patient in his or her home to explain palliative care and hospice care. This professional will also explain how they can assist in helping a patient and his or her family get more services in place when, and if, they are needed.
Paying for Hospice Care
Medicare pays for a "certified episode" of care at home when a person is deemed homebound, meaning that he or she cannot get out of the home without extraordinary effort. When home care is being provided and a nurse sees that a patient is declining, or if the patient is referred by the physician, VNA can move the patient to the Bridge program and Medicare will pay for the additional services. These services can be incredibly beneficial in helping a person write a living will, designating a health proxy, and offering bereavement counselors and social workers who work with both the patient and the patient's family as they move through the stages of death and dying.
Chafee explains that the insurance payment is structured differently for hospice care than for home health. A certified episode of home health care is paid as a set amount of money based upon the diagnosis. Hospice care is reimbursed by the number of days that a patient is receiving service.
Regardless of a person's condition, he or she may be eligible for hospice care. For example, hospice services are not only available for cancer patients. People experiencing Alzheimer's disease may be eligible for hospice care if there are clinical signs that indicate the patient is nearing the end of life. Chafee explains that eating habits, shortness of breath, low levels of oxygen, decreased consciousness, pain levels, failing kidneys and multiple sites of cancer are all possible signs that hospice services may be helpful and eligible.
The Bridge to Hospice program has helped in getting patients to accept hospice care earlier. All staff are specifically trained in end of life care and know how to identify the patients and family members who are most likely ready to talk about hospice. The training also covers how to identify patients and family members who may be ready to be educated about possible available services, even if they aren't ready to accept those services immediately.
Medicare Advantage Coverage
Chafee is also pleased that the new Medicare Advantage plans are including home health care agencies such as VNA Care as an integral part of the clinical team. High-risk patients can be managed at home with the goal of keeping patients out of the hospital where care is more costly by offering a menu of home-based services driven by individual need.
Listen to the full interview with Holly Chafee in the Help Choose Home podcast series to learn more. This episode and others in the series can be found on iTunes or Google.
The Help Choose Home podcast series provides information and resources for families about senior home health care options. Podcasts are hosted by Merrily Orsini, executive vice president of Axxess and president and CEO of corecubed, an award-winning marketing company that specializes in marketing and design for home care agencies.
Help Choose Home is a collaborative effort by the National Association for Home Care and Hospice (NAHC), Axxess, and corecubed to educate the public about the many benefits of the in-home care industry, which includes non-medical home care, private duty nursing care, medical home health, hospice, and other in-home health and wellness services.