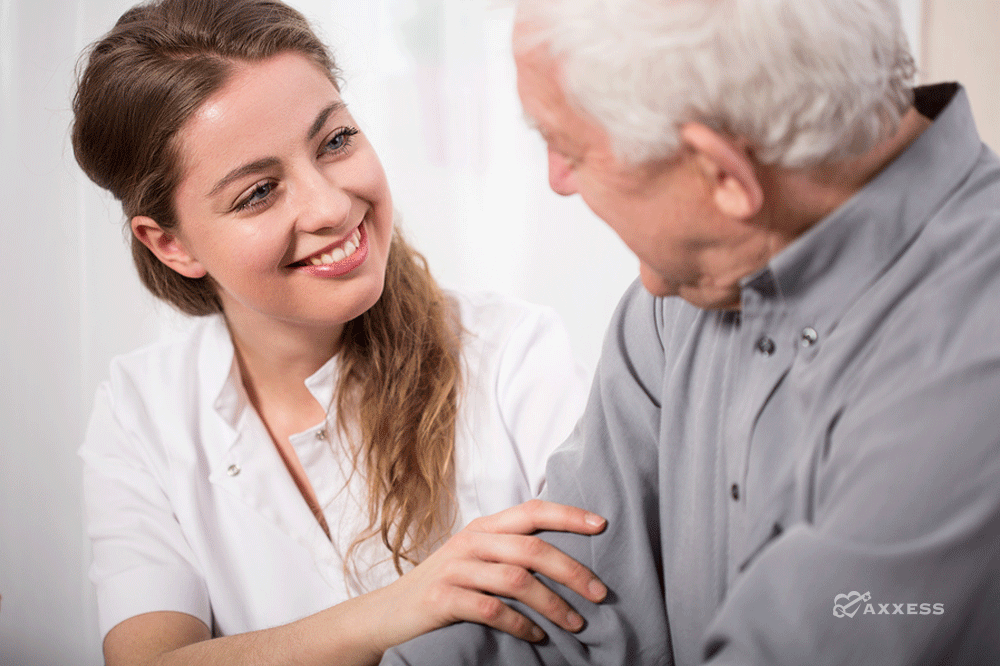 The new Review Choice Demonstration (RCD) takes effect first in Illinois and will later expand to Ohio, North Carolina, Texas, and Florida. CMS reserves the option to expand in the future to other states in the Home Health and Hospice Medicare Administrative Contractor Jurisdiction M (Palmetto), so understanding RCD is imperative for home health organizations and professionals to sustain lasting success in the evolving industry.
Purpose
Review Choice Demonstration aims to:
– Identify and prevent fraud, waste, and abuse;
– Protect the Medicare Trust Funds;
– Reduce the rate of improper payments;
– Increase provider compliance with Medicare regulations and requirements; and
– Reward agencies that demonstrate compliance.
Background
In 2016, the Centers for Medicare and Medicaid Services (CMS) initiated a pilot program known as the Pre-Claim Review Demonstration (PCRD), to enforce a more proactive oversight strategy on Medicare home health claims and reduce fraud. PCRD introduced a new level of scrutiny to home health agencies' billing processes and claim submissions, in an effort to reduce improper payments and the costs CMS expended documenting and identifying these issues. Industry organizations and leaders voiced their opposition to PCRD, prompting lawmakers to push for a delay for further implementation. In April 2017, CMS announced an indefinite delay to evaluate the program. An improved alternative was developed and named the Review Choice Demonstration (RCD) for Home Health Services.
Review Choice Demonstration Overview
Review Choice Demonstration offers greater flexibility than PCRD and allows providers to choose from three payment review methodology options: pre-claim review, postpayment review, or minimal postpayment review with a 25 percent reduction for all home health services. Key points for each payment review option are highlighted below, as outlined in the CMS Review Choice Demonstration Flow Chart available through the PalmettoGBA website.
1. Pre-Claim Review (PCR)
Under the pre-claim review option, agencies request provisional affirmation of coverage before submitting final claims for payment. PCR helps agencies ensure that applicable coverage, payment, and coding requirements are satisfied prior to final claim submission.
Key Points
– Agencies must request PCR for all episodes.
– Agencies can request more than one episode on a PCR request.
– Claims submitted without PCR will undergo prepayment review and receive a 25 percent payment reduction in all payable claims.
– No new documentation is required.
– Affirmation rate is calculated every six months.
2. Postpayment Review
Agencies that fail to select a review option will automatically default to postpayment review. Postpayment review follows normal claims processes, except Medicare Administrative Contractors (MACs) conduct reviews for all claims submitted during a six-month period to verify compliance.
Key Points
– Agencies must submit claims for each episode.
– Each claim is processed and paid per CMS procedures.
– MACs send Additional Documentation Requests (ADRs) and follow CMS postpayment review procedures.
– Approval rate is calculated every six months.
3. Minimal Postpayment Review
Agencies that choose not to participate in pre-claim review or postpayment review can still submit claims through minimal postpayment review, but a 25 percent payment reduction will be applied to all payable claims submitted for home health, and claims are subject to review by a Recovery Audit Contractor (RAC).
Key Points
– Claims are excluded from MAC Targeted Probe & Educate reviews.
– Agency remains active in this choice for the duration of the demonstration (five years).
Agencies will continue to be subject to a review method until it reaches the target affirmation or claim approval rate. When the target affirmation or claim approval rate is fulfilled, agencies can choose to be relieved of claim reviews, but spot-checking (reviewing five percent of claims every six months) will continue to ensure sustained compliance.
Additional Resources
CMS provides additional information on Review Choice Demonstration including frequently asked questions, ongoing updates, and a collection of tools through the PalmettoGBA website's Home Health RCD Resource Library.
Axxess Tools for Success
Axxess has integrated functionality in our software solutions to help facilitate your success and ensure a seamless transition to RCD. New software features allow agencies using pre-claim review to upload and store all required documents in one location, with easy-to-follow instructions for gathering, uploading, submitting, and managing PCR documentation in three steps. For details on RCD software enhancements in Axxess, visit our Help Center and continue to check your Message Center for updates and alerts from Axxess.
Axxess is hosting a one-hour webinar on Review Choice Demonstration presented by PalmettoGBA on Tuesday, December 11, at 11 a.m. EST (10 a.m. CST). You can register here to gain additional valuable insights into the upcoming changes and strengthen your organizational preparations for RCD.
Axxess is committed to your success and continues to work relentlessly to provide the tools and innovation you need to effectively manage care in the home. We look forward to helping you thrive through the upcoming changes and sustain lasting success in the industry.