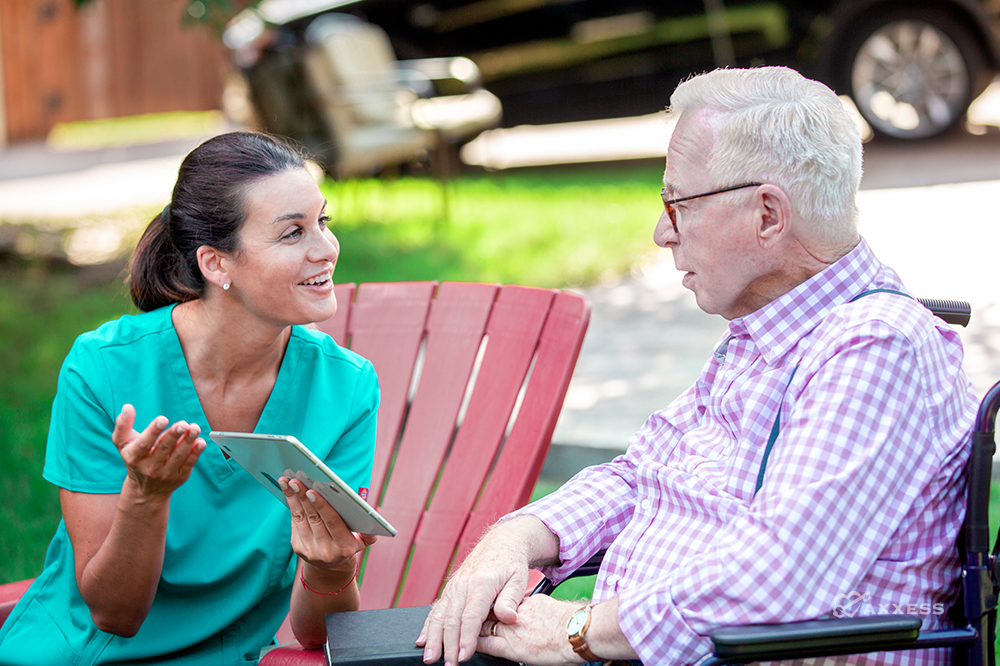 Home care provides the necessary support for people and their families when dealing with a wide array of needs. The recent Texas Association for Home Care and Hospice (TAHCH) Winter Conference covered a host of topics related to medical, non-medical and pediatric care. I enjoyed learning about how home health agencies can diversify their business with home care services in the wake of PDGM. It was also great to learn how best to care for patients with dementia and how a client's "smart home" can help improve the quality of care we provide.
Creating New Business Opportunities for Everyone
I was delighted to learn from my friend and colleague Tammy Ross, our senior vice president of professional services, who is a nationally recognized expert in the industry and focuses on how organizations providing healthcare at home can grow. With the home health industry transitioning to PDGM, many organizations are looking to diversify into home care to generate more revenue through specialty programs. This is great news for home care organizations. They are now able to market their expertise to home health providers, or partner with them on referrals. Working in healthcare means we are often asked to be nimble and flexible, and this is just one more way we can serve our clients even better.
Understanding Dementia Care
As more Americans reach retirement age every day, healthcare professionals need to be equipped with the right tools and information to support them as they deal with age-related conditions. I attended a TAHCH session on dementia, which focused on the proper training of caregivers. The presentation centered around learning specifics of the different types of dementia, and training caregivers on ways to successfully interact with those clients. I also learned that training caregivers to provide services to clients living with dementia varies widely in the industry, but most are not adequate. Caregiver training is of utmost importance.
The Connected Home
Working at a home care software company, I'm always intrigued by how innovative technology can support and enhance care. In the AI [Artificial Intelligence] in the Home session, we learned about emerging developments in patient support technologies. This ranged from dedicated devices to applications that transform phones and other commonplace items in the home into interconnected systems. Even the huge amount of data that is collected today with relatively common devices, such as a smartwatch, can be helpful to monitor changes that might need an intervention. An example would be when the number of steps per day changes from an average of 8,000 to 3,000. The world is changing every day and technology is one of the driving forces for that change. This technology can further empower care in the home, which is where most people want to be.
Each of the thoughts and discussions that I attended, presented great ways that home care agencies can provide better care in the home. This knowledge will help providers decrease hospitalizations, grow their business, and enable clients to stay safely in their homes longer. Private duty, non-medical care is the fastest-growing home care segment and the idea of creating specialty programs, like a safety program for non-medical clients, is fantastic. We should also stress the importance of having caregivers who are knowledgeable in communication with clients with dementia. These ideas, paired with innovative technologies, will empower medical and non-medical clients to stay in their homes longer while receiving the services that they need to stay as independent as possible.