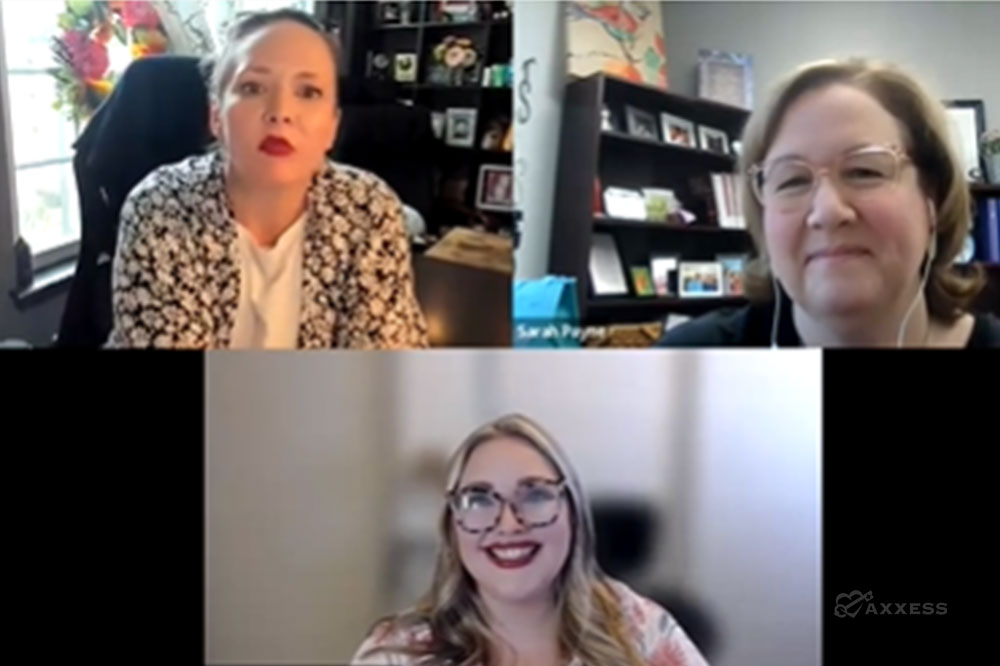 Many care at home organizations, especially hospice providers, are considering adding palliative care services as a separate business line. Community-based palliative care programs can address gaps in care for patients with a serious illness and serve as a referral source for other services.
Axxess hosted a recent webinar with Hospice News as part of the Palliative Care Conference Webinar Series. Amy Rose, Axxess' palliative care product director, led a session on leveraging palliative care for seamless care transitions. Sarah Payne, medical director for Banner Hospice, and Rory Farrand, vice president of palliative care for the National Hospice and Palliative Care Organization (NHPCO), contributed their insights to the conversation.
Communication in Palliative Care
Communication is a central tenant of palliative care delivery, and it's critical for continuity of care.
"In palliative care, we're one piece of a very complex puzzle that is the care delivery for a patient," Rose said. "It's so important not only for our referral pipeline and making sure that our community is comfortable referring to us, but also just general care coordination and transition, to maintain really deep relationships and communication channels."
Farrand noted that telehealth can provide an additional connection between providers, the patient and the family. However, telehealth use needs to be based on the needs of the community and the team providing care.
"[Telehealth] helps improve access and equity, especially for rural or other marginalized populations in general," Farrand said. "In areas that are resource scarce, [telehealth] helps extend those palliative care services where folks may not have a local provider…If you have a significant coverage area, you don't want to have your expensive, smart, wonderful clinicians behind the wheel of a car all the time."
Internal communication among the provider team is also critical. Many palliative care providers use the hospice interdisciplinary group (IDG) approach of bringing the team together for regular meetings about patients.
"The care team has to be connecting regularly," Payne said. "If they don't, nuances get lost along the way, the communication starts to break down. So bringing that internal team together at least biweekly is important."
Leveraging technology can enable more clinicians to come together easily and share information with the team.
"In this space, we tend to be just a little bit walled off technologically," Rose said. "Finding a tech partner that can speak that language and send and receive information in a way that makes your job so much easier is really integral."
Patient Transitions Between Palliative Care and Hospice
Palliative care's focus on symptom management and patient goals lends itself to discussions about next steps for the patient, such as hospice. With consistent and accurate communication, palliative care teams can ease those transitions of care.
"A thing that I see a lot are silos between how the hospice team operates and how the palliative team operates," Rose said. "As we transition patients, [we need to make] sure that we're on the exact same page about what those teams are doing. That communication can be a challenge, especially if you're working on different systems that aren't communicating with one another."
Patients receiving hospice care may improve and no longer meet eligibility criteria for hospice, but they will still need continued healthcare support.
"If we don't have a safety net for [patients transitioning out of hospice], and hopefully that's community-based palliative care or some other way to address those needs, they get lost and they're going to have a lot of trouble," Farrand said. "Making sure that person has a path back to palliative is really critical."
Education and Support
Early education on the resources and services available to the patient and family can also support transitions. Farrand encouraged providers to use simple language, talk up the benefits of palliative care, explain that patients have a choice at every step and connect using stories rather than statistics.
"This is really just humanizing that discussion," Payne added. "It's humanizing the experience throughout while also making it very custom and using language that's digestible to patients and families rather than coming to the table with our own intention."
Educating referral sources, especially front office staff who have direct communication with patients who are struggling, can also be helpful.
"If [referral sources] can tell me that the patients have symptom burden or caregiver strain, then those are the low hanging fruit right out of the gate that we should be talking to for palliative care," Farrand said.
Payne agreed, adding, "Whenever someone has a serious illness, it would be very prudent to involve palliative. Palliative will wrap their arms around that individual [and] help support them through the journey, no matter the outcome."
Axxess Palliative Care, a cloud-based palliative care software, was built for flexibility with streamlined workflows from intake to claim submission.