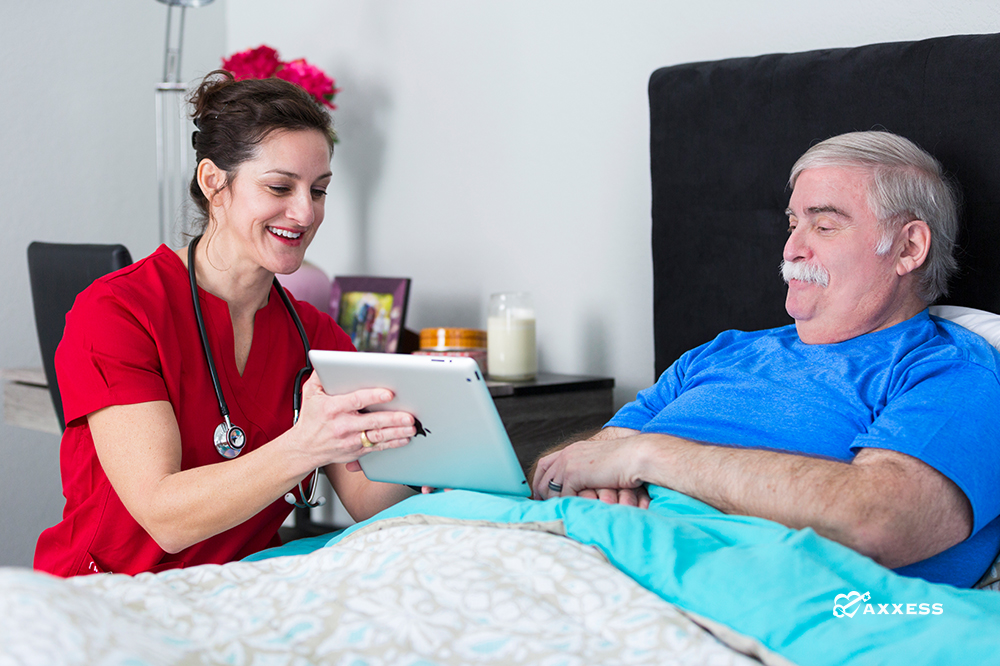 As the post-acute healthcare industry increases its focus on value, it is now more important than ever that home health, home care, and hospice organizations place patient outcomes and experience at the forefront of their operations. Additionally, health insurers, Integrated Delivery Networks, Accountable Care Organizations (ACOs) and other health providers are seeking industry partners as the transition to value-based care brings to light the opportunity for optimal outcomes at low costs through post-acute healthcare, particularly care in the home. The following over-arching questions guide best practices for successfully navigating regulatory requirements and achieving positive patient outcomes in 2019:
Do your organization's employees understand regulatory drivers impacting the industry and organization?
Is your organization's care delivery improving patient health from intake to discharge?
Does your organization's clinical documentation accurately reflect patient progress?
Are patients engaged in their care, and how do they rate their experiences with your organization?
Best Practices for Improving Patient Outcomes
Understand recent and upcoming regulatory changes.
Regulatory changes, including OASIS-D requirements introduced to the home health industry in 2019, the Patient-Driven Groupings Model (PDGM) slated for 2020, and the Hospice Item Set (HIS) slated to drive future reform in hospice care are core to the post-acute industry's shifting focus on value. Understanding and educating staff on the changing regulations are critical to improving workflows from intake to discharge, optimizing reimbursement, and sustaining the necessary focus on patient outcomes for overall success in the evolving healthcare landscape.
Refine intake processes and enhance patient engagement in care planning.
Actions taken by post-acute care organizations during intake and in the initial phases of care can impact patient outcomes substantially, especially with PDGM beginning in 2020. Best practices for optimal outcomes include conducting initial patient assessments within 24 hours of receiving referrals, and frontloading home health and home care visits to avoid emergency department visits and hospital readmissions. Routinely following up with high-risk patients between home visits can also help prevent adverse events throughout care.
Additionally, engaging patients in the planning and coordination of their care, as required by the CMS Conditions of Participation (CoPs) for Home Health Agencies, is essential for ideal outcomes. Patients and/or their representatives should always understand at intake what services to expect from an agency and the purpose of each service, and patient-identified healthcare goals should shape overall care coordination. Clinicians should be able to draw a clear line from interventions to the plan of care, and continuously track progress toward goals at each point throughout care.
Ensure clinical documentation accurately reflects patient status and progress in care.
Accurately capturing the patient's status at the start of care, providing ongoing documentation of the patient's progress during care, and documenting the final status at discharge are indispensable to successfully managing patient care and measuring outcomes. Clinicians should understand the impact of OASIS-D and HIS documentation on the measurement of outcomes and reimbursement, and the impact of supporting documentation including clinician notes, advance directives, and care plans, which are also critical in providing a comprehensive picture of the care provided to the patient. There is a substantial return on investment in spending time training clinicians to accurately document, especially considering the increasing importance of the OASIS-D requirements to PDGM and HIS to future payment reform in hospice care.
Additionally, post-acute care organizations' access to data and analytic tools play an increasingly important role in managing patient care, tracking and addressing trends, and identifying opportunities. The ability to quickly access OASIS and other data, and make operational decisions, will differentiate organizations' performance and provide a truly competitive advantage.
For OASIS-D training, Axxess provides a library of educational resources accessible anytime on our OASIS-D Resource Page.
Understand patient feedback and target areas requiring improvement.
With the industry's overall increasing focus on patient-centered care and patient experience, 2019 is an ideal time for organizations to enhance their focus on patient feedback and using patient input to improve processes. The Home Health and Hospice Consumer Assessment of Healthcare Providers and Systems (CAHPS) surveys provide standardized measures of healthcare organizations' performance from the patient perspective (or the perspective of the patient's caregiver), and deliver invaluable insights into how agencies can improve patient outcomes. Agencies should review CAHPS survey results regularly to identify and target areas of their business operations that need improvement.
For additional information on improving CAHPS survey performance and using patient survey feedback to enhance organizational processes, check our HHCAHPS improvement blog series.
Axxess continues to share opportunities to achieve better patient outcomes, streamline operations, decrease costs, ensure compliance, and increase revenue. We look forward to delivering the resources you need for a successful 2019. Stay tuned for blogs, on-demand training videos, and intensive workshops throughout the year.