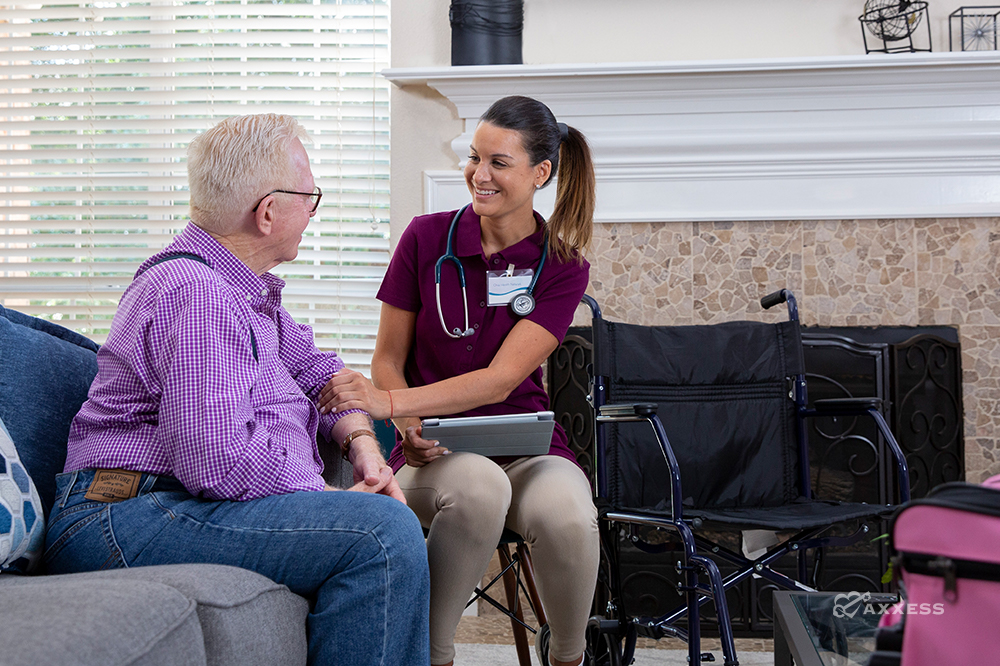 The U.S. Department of Health and Human Services has determined that, as of this year, 12 million Americans will need care for the rest of their lives. Most will be cared for at home, and many of those will receive home health or hospice care.
The goal of home health care services is to assist the patient in improving the management of their disease process, to improve function, to avoid hospitalization, to remain in their home, and to live as independently as possible. This care is documented in home health software.
When health begins to decline and patients become more deconditioned, symptoms may become more difficult to manage. For example, a patient with a pressure ulcer whose treatment has been the use of sophisticated wound products and excellent nursing management is now experiencing worsening and deepening of the wound to a point where it will not heal.
Determining the Best Type of Care
An increase in the number of emergency room visits or hospital stays within the last six months is a good indicator of a health decline. Some patients with a diagnosis of dementia can experience an increase in confusion or restlessness. Weight loss without any apparent reason is also an indicator, as is a lack of interest in eating or drinking. Patients having difficulty with digestion often choose not to eat, which causes a depletion of nutrients, leading to weakness, dehydration and an increased deconditioned status.
At some point, it may not be possible to cure a serious illness, or a patient may no longer want to continue medical treatments. Hospice is designed for this situation. This is provided for a patient with a terminal illness. Two physicians must certify the terminal illness and prognosis of six months or less of life, with the patient or legal decision-maker signing informed consent. Hospice offers the patient a comfort-focused approach to care by managing symptoms of their illness and by providing the patient emotional and spiritual support while preparing the patient and the family for the end of life.
How Hospice Care Works
A Hospice Interdisciplinary Team consists of core members: the physician or medical director, a registered nurse, a medical social worker, and a counselor. These individuals collaborate to establish interventions and goals to meet the individualized needs of the patient. The team is available to respond to patient needs 24/7 as appropriate, to provide symptom management, pain relief, spiritual support with a chaplain, assistance with Activities of Daily Living (ADLs) by a hospice aide, comfort through music and other tools, medical equipment, supplies, volunteer services and a peaceful environment. All this care is documented in the hospice software.
When the home health and hospice teams are in communication, a seamless transition to hospice will be made and will benefit the patient and family.