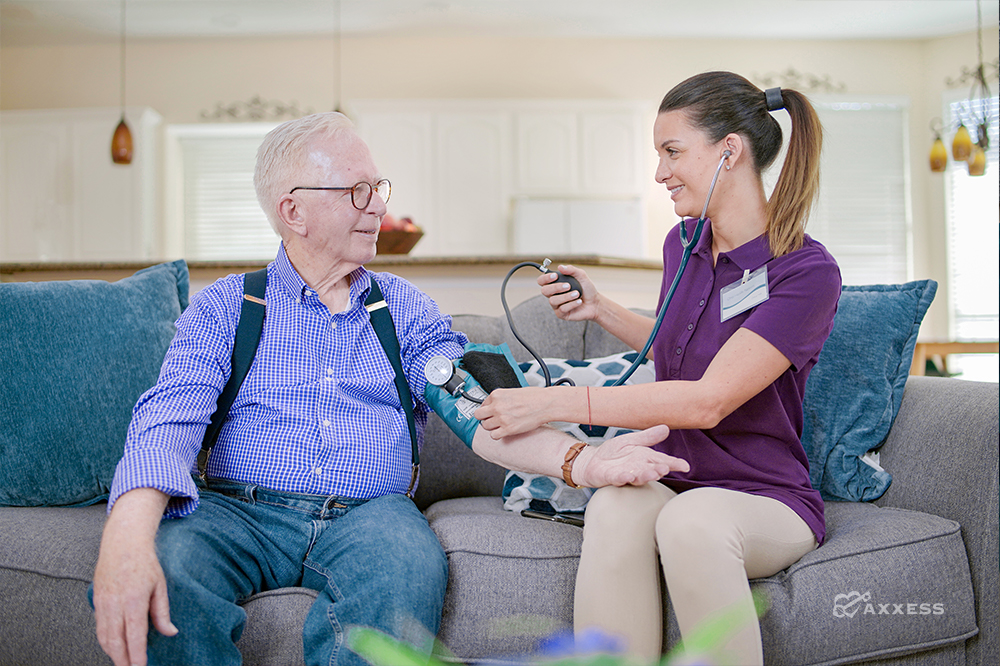 When determining hospice admission eligibility, it is important to remember that Medicare Administrative Contractors (MACs), Cigna Government Services (CGS) and National Government Services (NGS) developed Local Coverage Determination (LCD) criteria for eligibility that is non-disease specific. This is meant to aid in clearly documenting patient eligibility to assist the hospice physician in writing an accurate Certification of Terminal Illness (CTI) narrative. The CTI narrative must address LCDs that are appropriate for the specific patient. Ultimately the eligibility is determined by the physician's narrative statement in the CTI, which includes the LCD criteria that the physician believes the patient has a prognosis of six months or less if the disease runs its expected course.
Understanding the Criteria
NGS and CGS both state that a patient will be considered to have a life expectancy of six months or less if they meet the non-disease specific decline in clinical status guidelines described in Part 1 or, the baseline non-disease specific guidelines outlined in Part 2. The appropriate disease-specific guidelines listed in the appendix will establish the necessary expectancy. Palmetto does not have this specific instruction on non-disease criteria for eligibility. However, Palmetto states in each disease-specific LCD that they want to see structural and functional impairments, together with any relevant activity limitations, to serve as the basis for palliative interventions and developing a Plan of Care.
Documenting in Hospice Software
Regardless, there needs to be documentation of the reasoning behind the physician's determination. Section 322 of the Benefits Improvement and Protection Act clarified that the certification of an individual who elects hospice "shall be based on the physician's or medical director's clinical judgment regarding the normal course of the individual's illness." The change regarding the physician's clinical judgment does not negate that the hospice needs to be certain that the physician's clinical judgment can be supported by clinical information and other documentation. An agency's hospice software should have an easy-to-use feature to collect this information at admission. Collecting these documents at admission will serve as the baseline status to confirm a decline throughout the patient's time on hospice, assisting with justification of eligibility.
Part 1 criteria documents the decline in clinical status guidelines focusing on the decline in clinical status guidelines:
Recurrent infections,
Weight loss,
Symptoms of pain,
Nausea/vomiting/diarrhea,
Dyspnea/cough,
Objective signs such as reduced blood pressure,
Increased ascites and edema,
Increased amount of pleural or pericardial effusion,
Worsening lab values for liver and kidney function,
Oxygenation status,
Tumor markers, and
Hydration.
In addition, Part 1 criteria is also looking for a decline in Karnofsky Performance Status (KPS) or Palliative Performance Score (PPS) related to disease progression, decline in Functional Assessment Staging (FAST), increasing dependence in activities of daily living (ADLs), progressive stage 3-4 pressure ulcers despite optimal care, and increased ER trips, hospitalizations, or physician visits related to the hospice primary diagnosis.
Part 2 criteria, titled "Non-disease specific baseline guidelines," focuses on a combination of the disease-specific criteria, a decline of the KPS or PPS to below 70% (unless specified that the score needs to be lower than 70%), dependence on assistance for two or more ADLs, as well as specific comorbidities of chronic obstructive pulmonary disease, congestive heart failure, ischemic heart disease, diabetes mellitus, neurologic diseases, renal failure, liver disease, neoplasia, dementia, acquired immune deficiency syndrome/HIV, and refractory severe autoimmune disease. CMS expects all comorbidities related to the terminal prognosis be documented in the CTI narrative to indicate the relatedness status, as well as all related diagnoses are to be documented in the patient's Plan of Care.
With any disease process, it is best practice to obtain all recent and historical data related to infections, weight loss, functional status, laboratory values, symptoms and signs of decline, and hospitalizations/physician visits during the admission process, including a thorough diagnosis history. If the patient does not meet all areas of the LCD, but the hospice physician believes the patient is still eligible, ensure the physician documents a clear CTI narrative in the hospice software showing the patient's eligibility.