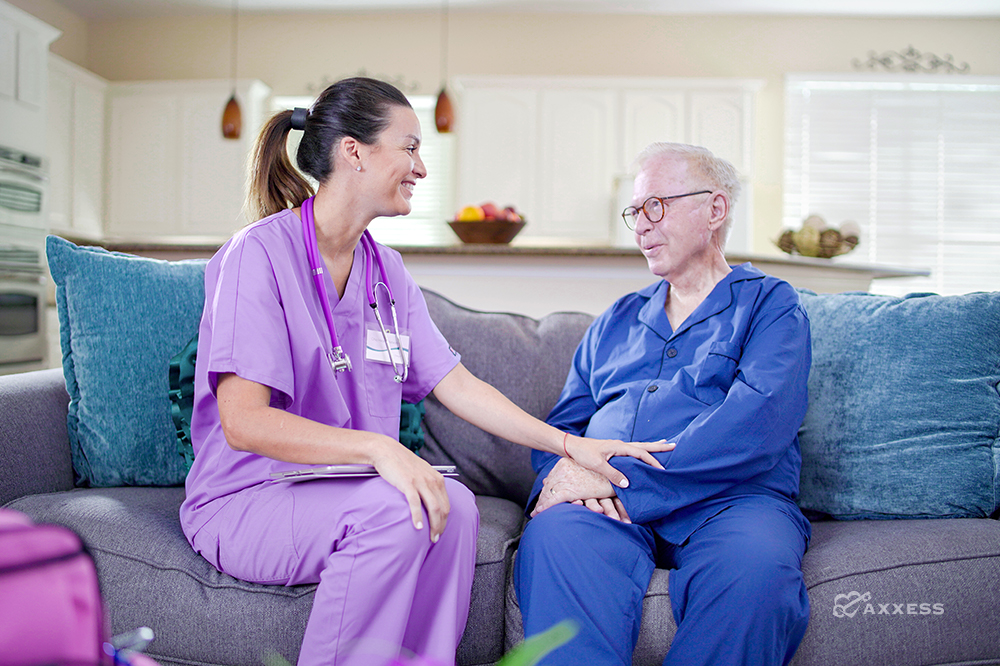 Opioid-induced constipation is a frequent problem that does not resolve without intervention using a bowel regimen. In addition to the use of opiates presenting constipation challenges, hospice patients are at higher risk for constipation because they are generally not as mobile or not well hydrated. The goal of this quality measure, per the Hospice Quality Reporting Program: Specifications for the Hospice Item Set-Based Quality Measures, is to address the need for bowel regimen proactively on initiation of opiate therapy or to document in the hospice software why the bowel regimen is not advised for a patient.
Hospice Quality Measure Documentation
The quality measure is looking at the dates of when either a PRN or scheduled opiate was initiated or continued for a patient and then comparing that to the date the bowel regimen was initiated as documented in the Hospice Item Set (HIS). To meet the quality measure, the bowel regimen needs to be initiated within one day (documented in HIS question N0520B) of the opiates being ordered (documented in HIS question N0500B and N0510B).
Pharmacologic treatments that are ordered do not need to state they are for opioid-induced constipation in the order. For non-pharmacologic bowel regimens that do not require physician orders, including prune juice or high-fiber diet, there needs to be documentation in the hospice software of when the nurse educated the patient and/or caregiver on these measures. Comfort kit orders that the nurse does not instruct the patient to initiate do not qualify as an active bowel regimen.
Proactive education for future treatment is not an initiated treatment to qualify for scoring this measure, either. Finally, only include treatments that were ordered on the date listed in N0520B and not treatments that started after that date.
Avoid Reduction in Quality Measure Reporting
The agency will not have a reduction in quality measure reporting if they have documentation in the medical record that a patient either refused a bowel regimen or there are medical contraindications to a bowel regimen. The HIS Manual version 2.01 gives examples of contraindications that include but are not limited to:
Bowel obstruction/ileus
Diarrhea
No bowel functions
Colostomy/ileostomy
Nausea/vomiting
Recent abdominal surgery
NPO/taking nothing by mouth
Locating this documentation will often require a review of the charting in the hospice software of gastrointestinal or elimination status assessments.
Make sure prior to approving the Admission HIS for submission that all narrative documentation in the hospice software is reviewed to look for additional supportive documentation, including medication profiles, pain and elimination plans of care, and narrative documentation for the presence of the new bowel regimen treatments. It is acceptable for the HIS to make edits to the HIS document if additional information is located showing a more accurate answer to the bowel regimen question is warranted.